Tell Wirral Council what you think of Wirral's leisure facilities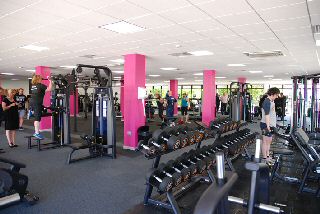 WIRRAL Council is once again seeking residents' views on how it can improve the borough's leisure services, and this year everyone who answers the survey will be entered into the draw for a big prize.

Every year, Wirral Council asks local people what they think about their local Leisure Centre; when, how and why they use them, the quality of the service they receive and the cleanliness of facilities. And this year, everyone who responds to the Invigor8 survey will be entered into a draw with a chance to win a free 6 month Invigor8 Plus membership.

The survey is open to everyone who uses council facilities. People not currently part of the Invigor8 membership scheme will receive 6 months free membership, while current Invigor8 members will receive 6 months off their membership fees.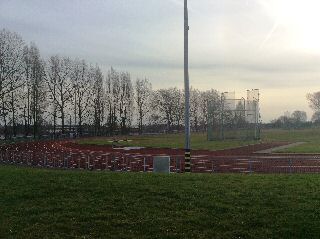 Cllr Ann McLachlan, Cabinet Member for Transformation, Leisure and Culture said:- "It is so important to know how we deliver Leisure Services that we are able to hear what residents think about our Centres, our staff and our products. In 2015 people told us that they valued our staff highly, and that we needed to focus on improving our facilities' cleanliness and equipment. Since then, we've invested in our facilities to the tune of £2 million, with more to follow including a new fitness suite at The Oval. We have pledged to support everyone to access leisure opportunities as part of our 2020 council plan, and the Invigor8 survey helps us to tailor our offer to our customers. Whether you play Indoor or Outdoor Football, use a Council Gym or have just tried our new Footgolf Courses, we want to hear from you."

To complete the Invigor8 survey, visit:- Wirral.Gov.UK/Invigor8Survey.

Triple A Launches in Ainsdale for Car Enthusiasts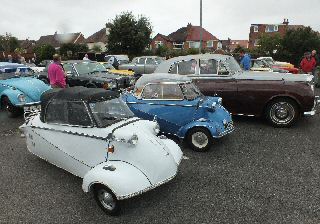 NEW monthly get togethers for car enthusiasts are being organised by one of the region's most active and well established automotive organisations. Aintree Circuit Club, organiser of the hugely successful Ormskirk Motorfest and the force behind recent celebrations in Southport marking the 90th Anniversary of Sir Henry Segrave's World Land Speed Record, is moving its monthly meetings to Ainsdale. Tracing its history right back to the 1960's when the British Grand Prix was held at the Liverpool track, traditionally the club has held its meetings close to Aintree. "But from the Motorfest entry list we realised that many enthusiasts were based in the Southport and Formby area. so trekking over to Aintree was at best inconvenient, especially after a full day at work." said club official Nick Stafford,

Following a successful trial meeting, the club are now launching AAA, or Aintree at the Arion, as a regular get together on the 1st Wednesday of each month. "Turnout for the trial meet at the Arion on Kenilworth Road was superb, even though the event was not publicised there were more than 30 cars displayed in the car park ranging from bubble cars to Ferrari and Rolls Royce." said Stafford.

The choice of the Arion was made after a lengthy search for a new club home. Receptive to the idea, pub management allowed a section of the huge car park to be cordoned off specifically for ACC member cars, reserved the pub's attractive conservatory for the club meeting and put a special:- 'Motor Club Menu' in place for the night.

Future meetings are planned to be extremely informal, more a get together and chat than specifically organised agenda. And, crucially, you don't need to own a classic or motorsport car to attend. The club is named for the iconic F1 Grand Prix circuit and many members are active in motorsport but meetings such as AAA are a great opportunity for anyone interested in cars to meet and chat with like-minded enthusiasts. ACC are extending an invitation to any car enthusiast to turn up to the next AAA meeting which will be on Wednesday, 7 September 2016, at the Arion, starting at 7pm. With that meeting being just 1 week after the Ormskirk Motorfest it is hoped that as well as the informal chat, images and video from the club's premier event of the year will also be screened. In a parallel move, ACC are also planning even less formal get togethers on Sunday mornings, again at the Arion. "The Arion is a great pub. It is easy to get to, has extensive car parking facilities convenient for car display and offers excellent food. So a Sunday morning meet once per month is a great way for enthusiasts to meet up over a bacon barmy and a coffee for a chat while displaying or just looking at the cars."

Starting on 7 September 2016, evening meetings will run the first Wednesday of the month with arrivals from about 7pm. Sunday get togethers are planned to start in October, with dates and arrangements to be announced later.