Search for a Star 2003!!!!
Photographs by Patrick Trollope.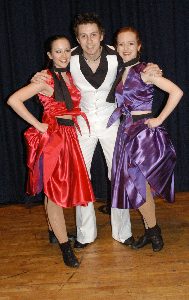 THIS years Search for a Star auditions have got underway with a fantastic response. ABD said "It should prove to be the best year yet. We have a large variety of acts this year, from singe to bands, even dancers and more.... You will have to come to the show to find out more though." When I asked a few of the hopefuls where they were from, I was shocked to find out some came all the way from Sheffield! They said, "It is a good idea to enter these competitions as it helps build up your experience and also it helps you to find out how you are doing compared with others starting out."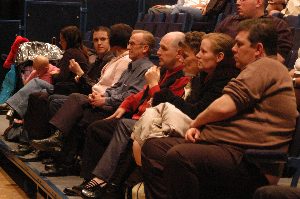 Hope fulls wait their turn to audition. (Above) Anne from ABD and her assistant picking the finalists. (below)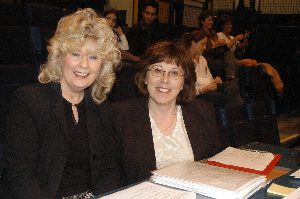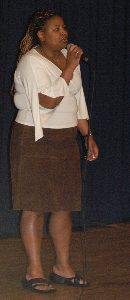 SLIDE...

Fergie in d house!
Photographs by Patrick Trollope.
FRIDAY 5 April had the UK's hottest DJ taking the decks at Club Infinity, on the Promenade, Southport. DJ Fergie played to a lively bunch of clubbers; some of them brought with them their own shows of light. The night was very friendly and the supporting DJ's Tom Jordan, Vader BzB, Kat Funk, Rachel Lewins and Mat Healy, Steve Grand, kept the night rolling until Fergie took over and the crowd flocked to the floor to the cries of "We Love You!" and "You're the best!" As the cries were drowned out the floor was pounded by the heavy beet that got the clubbers moving. The lighting added to the effect with a stunning lazar show dancing on the clubbers and ploughing through the stage fog, leaving shafts of red and green beams shooting through the air.