Merseyside MP Luciana Berger urges victims to not suffer in silence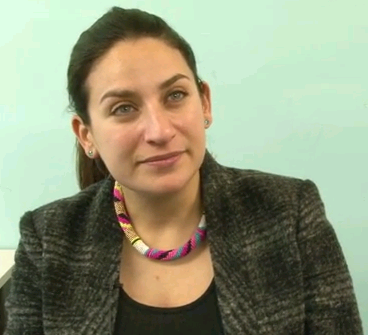 MERSEYSIDE MP Luciana Berger has joined Merseyside Police in urging victims of hate crime to not suffer in silence, but come forward and report it. As part of national Hate Crime Awareness Week, which is taking place this week, the Labour MP, for Wavertree has spoken about being a victim of hate crime and being targeted because of her Jewish background. Merseyside Police takes the issue of hate crime very seriously and the purpose of hate crime awareness week is to educate people about what constitutes a hate crime and encourage them to come forward if they have been a victim so prompt action can be taken. Talking about being a victim of hate crime, in a video interview, Ms Berger said:- "It makes me feel pretty bad. It's a very difficult thing to go through. You are attacked because of something you can't change, by way of how you are born; whether it is your gender or because of a disability or your race or religion. To be attacked in that way and to be really targeted was awful and also because other people don't know it is happening. More often than not you experience it alone and that can be hard and then when your family find out about it it's difficult for them as well because they are concerned about your safety and wellbeing and they shoulder that pain and upset as well. I think it is really important that people know what hate crime is, the different forms it can take. It can take place in many different ways and most people don't know what it is. It bothers me that some people could have been affected so negatively; as I know that I have been; by that type of crime and essentially suffer alone. I think it is so important that people know about hate crime and have the confidence to know if they come forward someone is going to support you and something will be done. I know from my own experience if you come forward, there are many different ways you can report hate crime. It doesn't have to be with the police. There are many opportunities within the community, be that a Citizens Advice Bureau or a local Hospital or community group, knowing that it will be treated seriously and action will be taken. I know from my own experience that the police have been really dedicated to ensure that those types of crimes are considered like every other crime, very seriously, and people are pursued to hold them to account for their actions. My message for any victim is I know what it feels like. I've been at the receiving end of many incidents of hate crime and I've been supported by the police through that and it's been to court and people have been convicted for those offences. I want people to have the confidence that they can come forward. Action will be taken. The courts do take this seriously and the perpetrators of these crimes will be held to account and that is what is so important. I think it is really important to raise as much awareness of hate crime as possible, because it takes so many different forms and can affect so many different groups of people. It is not just about racist hate crime; you can be attacked because of your religion, if you have a disability, because of your sexuality, because of your gender. I don't want anyone to suffer in silence. There is support out there, you will be taken seriously. It might take a family member to hear about hate crime awareness week to understand what it means and what can be done about it, or a friend or a neighbour to extend that support and that information to anyone that might be suffering to know that if they come forward something will be done."

Assistant Chief Constable Ian Critchley said:- "Hate crime comes in a lot of different guises, but we recognise the impact that it has on individuals and communities. Hate Crime Awareness week is about raising awareness of what hate crime is and letting victims know that we are committed to supporting victims and bringing offenders to justice. We are grateful that Luciana Berger has been so upfront in talking about her experiences and encouraging people to come forward in confidence that their report will be taken seriously. Nobody should have to live in fear of abuse or intimidation because of who they are. We work closely with a number of partner agencies to help give people the confidence to report if they are a victim and there are a number of 3rd party reporting centres across Merseyside, such as:- Fire Stations, Citizens Advice bureaus and Hospitals, where people may feel more comfortable discussing the issue with an independent party."

Anyone who has been a victim of hate crime can contact Merseyside Police on:- 101 also 999 in an emergency or the Crimestoppers line anonymously on:- 0800 555 111. Stop Hate UK can also be contacted by calling:- 0800 138 1625.

Attempted robbery in Virginia Street, Southport
MERSEYSIDE Police are appealing for information after an attempted robbery that took place, in Southport, on Wednesday, 12 October 2016. At around 7.20pm, a call was received stating that a masked male had entered a shop on Virginia Street, in possession of a gun and made threats towards a customer, before making off empty handed. CCTV and witness enquiries are ongoing. The male is described as white, 14 to 15 years old, 5ft 10in, wearing a red or pink sports style hooded jacket, what has been described as a Spiderman mask, and dark bottoms and trainers. The gun is described as a BB style handgun, possibly an imitation weapon.

Detective Inspector Robbie Moss from Sefton CID said:- "Those in the shop were unhurt but understandably distressed to be threatened with what had the appearance of a firearm, regardless of whether it was real or fake. I would appeal to anyone in the Virginia Street area around 7.20pm who saw the offence or a masked male acting suspiciously is urged to contact police, as any detail could be key to our investigation. We have spoken with the owners and staff to offer reassurance but I want to assure all businesses that we will do everything possible to identify this offender and bring him to justice, and ensure Sefton is a safe place to live, work and visit."

Anyone with information on this incident is asked to call Sefton CID on:- 0151 777 3844, call 101 or Crimestoppers anonymously on:- 0800 555 111.
Man arrested and scooter seized in Netherton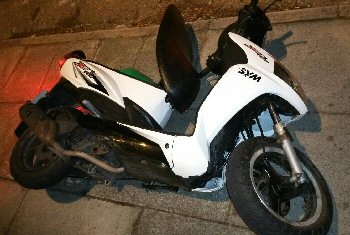 MERSEYSIDE Police have arrested a 17 year old male and recovered a scooter following an incident in Netherton, on Saturday, 8 October 2016. Officers on patrol saw a scooter being ridden by 2 males in the Marian Square area, at around 7.45pm. The scooter mounted the pavement and was driven at speed on pedestrian walkways. Further patrols were dispatched and the offenders abandoned the scooter and made off on foot. A 17 year old male from Netherton was arrested a short time later on suspicion of taking a motor vehicle without consent, dangerous driving and failing to stop. Anyone with information on scrambler bikes and scooters being ridden anti socially or information on where they are being stored is urged to call:- 101 or Crimestoppers anonymously on:- 0800 555 111.
Councillor Tom Crone calls on Mayor to apologise to heritage campaigners
THE leader of the Green Party group on Liverpool City Council, Councillor Tom Crone' has called on the Mayor, Joe Anderson to apologise to heritage campaigners for his reported comments in the Guardian newspaper. "Mayor Anderson has resorted to name calling in his attempt to steamroller his views over those of others. Referring to people who are genuinely concerned about protecting the important heritage of our City, as Luddites is unacceptable and he should withdraw the comments and apologise. Everyone is entitled to their opinion. Many people in this City are concerned that there is far too much student accommodation being built and that Lime Street is being wrecked by the massive new tower blocks that are proposed. Even the City's status as a World Heritage Site is under threat, so there are genuine reasons for people to oppose these developments. The comments from Joe Anderson, or anyone in a position of power, are a step too far in this debate and should be withdrawn immediately." said Councillor Crone.
12 year old arrested on suspicion of theft of cycles
MERSEYSIDE Police have confirmed that a 12 year old boy, from Birkdale, has been arrested on suspicion of theft of cycles. Sefton Neighbourhood officers carried out searches at addresses in Southport, which led to the recovery of 3 pedal cycles:-

► A red and black 'X-rated Quarter' BMX bike.

► A green BMX, sprayed black.

► A purple mountain bike, sprayed black.

Enquiries are ongoing to establish the origins of these bikes, and an image of the red and black BMX is attached. The boy has been released pending further enquiries. Anyone with information is asked to call Southport Neighbourhood on:- 0151 777 3 442, or call:- 101, plus you can contact Crimestoppers anonymously on:- 0800 555 111.