Lesson in life saving creates new generation of life savers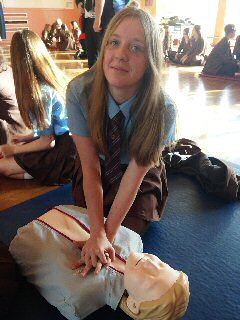 NORTH West Ambulance Service (NWAS), along with St John Ambulance and British Red Cross, took part in the UKís biggest ever mass CPR training event on:- 'Restart a Heart Day'; 18 October 2016; by giving lessons in life saving to almost 20,000 young people from secondary schools across the North West. Restart a Heart Day was spearheaded by Resuscitation Council UK; a professional body that aims to improve cardiac arrest survival rates; which, for the 1st time, set the countryís Ambulance Services a target of training over 100,000 people in the UK in basic life support skills in one day.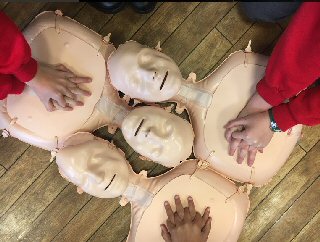 Almost 300 staff and volunteers from NWAS, St John Ambulance, British Red Cross and other partners including Fire and Rescue services, gave up their own time to provide free life saving CPR lessons on the day.

There were 56 schools involved in the North West. Each school was visited by a small group of volunteers who delivered 1 hour sessions to different class sizes throughout the day. A short presentation outlining how to act in a cardiac arrest situation was provided to each class. This was followed by a practical element where every young person got to test out their #CPRhands on a ĎMini Anneí CPR manikin.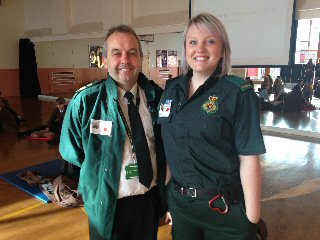 Complementary Resources Manager at North West Ambulance Service, David McNally, said:- "We are thrilled 55 schools signed up to our lesson in lifesaving on Restart a Heart Day, because it is a sad fact that cardiac arrest kills people of all ages and from all walks of life. 80% of out of Hospital cardiac arrests occur in the home, so knowing what to do in this extreme emergency situation cannot be underestimated. In a cardiac arrest situation, the only way a person can survive is with CPR and defibrillation. These are simple skills to learn which really do save lives."

Over 30,000 people have cardiac arrests outside of Hospital in the UK every year. If this happens in front of a bystander who starts CPR immediately before the arrival of paramedics, the patient's chances of survival double.

Currently in the UK, where there is no basic life support training on the national curriculum, less than 1 in 10 people (8.6%) survive a cardiac arrest. In places such as Norway, where CPR is taught in Schools, survival rates are 25%. If this was achieved in the UK, an additional 5,000 lives could be saved each year.
Meet the Mersey mum who will walk on fire to say thanks to NHS staff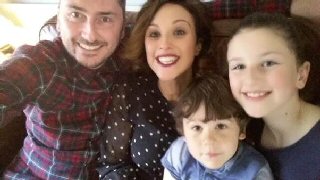 A mum who spent almost 2 months in intensive care is walking over hot coals to show her gratitude to staff at the Royal Liverpool University Hospital. 40 year old Victoria Threadgold will take part in R Charityís firewalk to raise funds for the Critical Care Unit in the new Royal, after receiving life saving treatment 2 years ago.
In August 2014, Victoria, a technical claims handler and mum of 2 from Allerton, started to feel unwell one day in work. Victoria didnít know it, but her bowel had burst. She was brought into the Royal over the weekend and following admission she was rushed for emergency treatment. Victoria said:- "Iíve been a patient at the Royal since 2008. I have Crohnís disease, however I looked quite well for someone with a long term condition. I remember coming into the Hospital and everything else that happened up until about 10pm on the Saturday evening, but after that I took a turn for the worse."

Victoria underwent surgery in the early hours to remove part of her bowel, but following her surgery, Victoria developed sepsis; a life threatening blood condition that without immediate treatment, can lead to multiple organ failure and death. She said:- "The doctor said to my husband that we had to see if I made it through the night. It must have been a shock for him to see me go from being fit and well to life threateningly ill within the space of 48 hours."

Victoria was moved to the Intensive Care Unit at the Royal, where she received specialist care from staff to help her recover. Victoria spent 52 days in the Royal receiving treatment that saved her life. In this time Victoriaís weight dropped to as low as 6st 10lbs and required round the clock care; something she is extremely grateful for. She said:- "I think Iíve used every NHS service possible, from my regular Crohnís treatment to the emergency care I received during what was a difficult and worrying time for my family. I owe a lot to the staff who saved my life. It was a long, long process, but Iím lucky to have made it through. My family told me just how dedicated the staff were during my time in intensive care. Iíve bumped into some of the nurses and consultants who looked after me. They ask how Iím getting on, which is really nice considering how many people they must treat."

Victoria left Hospital in October 2014 after almost 2 months of treatment and has since celebrated her 40th birthday with family and friends, including her 4 year old son Jack and 10 year old daughter Lottie. She said:- "We had a big party which was brilliant. Going through what I went through makes you realise how important the people who are around you are. But itís something I wouldnít have been around to see if things had gone differently."

Following her recovery, Victoria wanted a way to show her appreciation to all the staff who cared for her and helped with her recovery. She said:- "I want to do my bit as my way of giving back to the staff. I saw the opportunity to sign up to a fire walk around bonfire night and thought Iíd give it a go. Iíve told a few people about it and they think Iím mad! Itís a challenge, but I just want to say thank you."

Victoria will take part in R Charityís firewalk at Liverpool ONE on Tuesday 1 November to raise money for the Critical Care Unit in the new Royal, as part of their £10million Appeal. You can donate to Victoriaís firewalk challenge at: JustGiving.Com. To find out more about this yearís firewalk, call:- 0151 706 3150 or visit the her Facebook Page.

Memorial bench unveiled for Liverpool-born firefighter who died at Hillsborough tragedy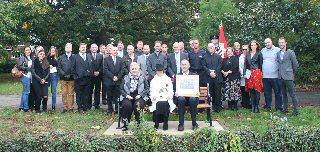 FIREFIGHTERS from Merseyside have travelled to London to unveil a bench they funded in memory of a firefighter who lost his life at the Hillsborough tragedy. Liverpool born Francis McAllister was just 27 when he was killed at Hillsborough, the only serving firefighter to have died in the 1989 disaster.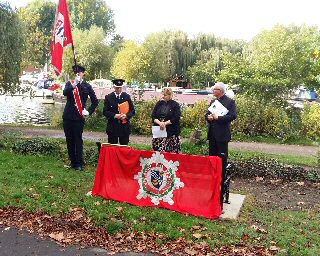 Having joined Merseyside Fire and Rescue Service (MFRS) in 1985, the passionate Liverpool FC supporter transferred to London Fire Brigade and served at Manchester Square Fire Station and Barbican Fire Station during his short career.

On Monday, October 10 MFRS firefighters stood shoulder-to-shoulder with crews from London Fire Brigade and members of firefighter McAllisterís family in paying tribute to Francis at a formal memorial service in Canbury Gardens, Kingston.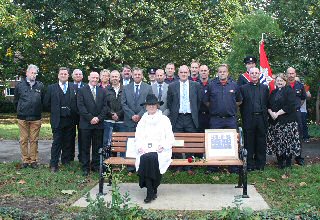 During the ceremony, held on the date Francis would have turned 55 and likely retired from service, a bench was unveiled on the river bank bearing an engraved plaque jointly dedicated by MFRS and London Fire Brigade.

Steve Prately, Watch Manager at Merseyside Fire and Rescue Service, raised money to buy the bench by taking part in the Liverpool Spring 10k and Run For The 96 5k race along with Francisís cousin, Tony McAllister, who is a serving firefighter at Old Swan Community Fire Station in Liverpool, and Tonyís daughter, Alex.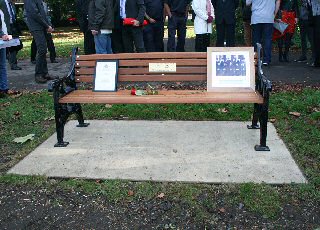 WM Prately said:- "Firefighter Francis McAllister was a well-loved firefighter, colleague, friend, son and brother who tragically lost his life at one of the worst sporting tragedies of all time. We wanted to buy a bench in remembrance of Francis, to commemorate his memory and legacy as a respected firefighter, family member and friend. He trained as a firefighter in Merseyside and served in London, and we thought it was fitting to place the bench along the river bank in Kingston; a place often visited by his family and close to his brotherís home. It has been an honour helping raise money to buy a fitting tribute to Francis and help remember his life alongside his family, friends and colleagues."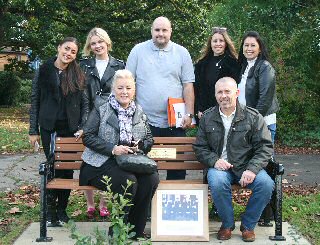 MFRS firefighter Tony McAllister said:- "After a long 27 year fight for justice this finally gives the family a little bit of closure and time to celebrate Francisís life and for what he stood for. He will always be fondly remembered and greatly missed. Many thanks to all who contributed in making this event happen, a day that will be etched on our familyís memory for a very long time."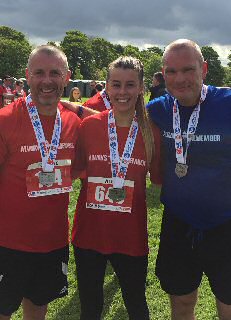 London Fire Brigade Director of Operations Dave Brown said:- "London Firefighter Francis McAllister went to a football match like millions of people do and sadly never came home. He served with the Brigade for four years and his service record states that he was a very good firefighter. It was a privilege for our crews past and present to meet with Francisís family and lay the Brigadeís ceremonial standard at the unveiling of his bench."
Francis McAllister was a serving London firefighter when he and 95 others lost their lives at the FA Cup semi final match between Liverpool and Nottingham Forest on April 15, 1989.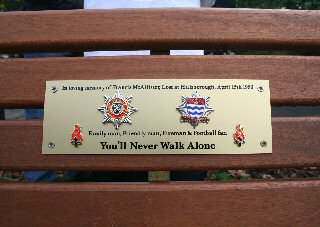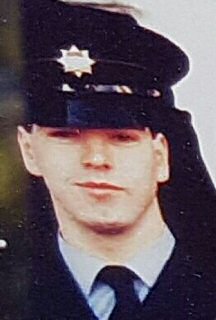 New inquests have determined that the 96 victims were unlawfully killed.