FSB report shows stopping late payments could save 50,000 small businesses
THE Federation of Small Businesses (FSB) has published a comprehensive report looking at how small firms and the wider economy are affected by poor payment practice.

FSB's report:- 'Time to Act: The economic impact of poor payment practice,' has found that existing policy interventions have had no discernible effect on tackling problems surrounding the UK's poor payment culture over the past 5 years. Small businesses report that, on average, 30% of payments are typically late; compared with 28% in 2011.

The impact of poor payment on small businesses can be devastating. The report shows that 37% have run into cash flow difficulties, 30% have been forced to use an overdraft and 20% say profits have been hit. At the extreme end, late payments and resulting cash flow difficulties have caused businesses to fail. In 2014, if payments had been made on time and as promised, 50,000 businesses could have been saved, growing the UK economy by £2.5 billion.

Chris Burgess, Chairman of FSB Merseyside, West Cheshire and Wigan, said:- "There is a real danger that we are creating a business culture in the UK where it is acceptable not to pay SME's on time. All too often large companies ride roughshod over their small suppliers by not paying them on time or in full, which has a chilling effect right across the economy. It's distressing to hear from our members that, in 2016, the average value of each late payment now stands at £6,142. Small businesses have to run a tight ship as far as their cash flow is concerned as they struggle with increasing business costs and an uncertain domestic economy They should not also have to struggle with the stress, time and money required to chase overdue payments from big businesses."

FSB highlighting the good and bad practice we find, making the boards of larger companies explicitly own and be accountable for the impact their chosen payment strategy has on their suppliers. Government should devote an element of its upcoming Corporate Governance drive to:- 'supply chain respect', alongside measures on executive pay and workers... Also the Department for Business, Energy and Industrial Strategy (BEIS) should end the delay in appointing the Small Business Commissioner pledged in the Queen's Speech 18 months ago, and ensure this office has a specific remit to tackle supply chain bullying within its 'name and shame' powers...

The Chartered Institute of Credit Management and BEIS should give real substance to the Prompt Payment Code (PPC) through a:- '3 strikes and you're out' penalty system that tackles repeat offenders, and by making the PPC mandatory for the largest firms.

Chris Burgess continued:- "Our report is further evidence of why it is so important, from an ethical and economic point of view, to address this issue head on. Payment culture is set at board level and supplier interest must be represented at the top of the chain. It's something that CEOs and board members in big businesses must take responsibility for. Big businesses should respect the supply chain and stop using smaller businesses as a credit line by delaying payments and applying bullying tactics."
Snow White opens at Southport Theatre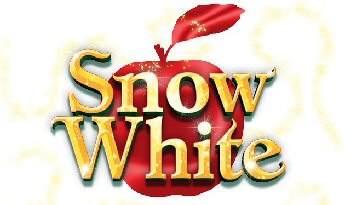 SOUTHPORT Theatre will answer that question when its spectacular Christmas pantomime, Snow White, opens on Friday, 9 December 2016. The traditional tale of Snow White, familiar to many from the Disney movie, has a special panto style twist with the inclusion of the hilarious Dame Dolly Mixture and Jingles the Jester, loyal friends of Snow White out to thwart the evil plot of the Wicked Queen.

Queen Evilyn is played by Sydney born Lynne McGranger, recognised world wide for her portrayal of Irene Roberts in Home and Away, a role she has played since 1993. In 2014 she was runner up on the Australian version of Dancing with the Stars. Lynne says:- "The UK panto experience is always exciting - even though I am working hard and doing two shows a day, it's also like a holiday. I love being somewhere new, meeting people and making new friends. I am really excited that this year I will be getting to play one of the most iconic fairy tale baddies; it is going to be great fun."

Providing the face of the Queen's confidant will be children's television favourite Justin Fletcher! Justin will be making a special appearance via video projection as the Magic Mirror in a spectacular special effect that will delight all the family.*

The cast is completed by Jason Marc Williams as Dame Dolly Mixture, Alistair Barron as Jingles the Jester, James Leeman as Prince Michael and Harriet Payne as our heroine Snow White. This year's pantomime is once again produced by Imagine Productions and directed by David Janson. With spectacular sets and costumes, fabulous songs and dances, and plenty of slapstick fun, the whole Snow White company is looking forward to making Christmas in Southport extra special. Snow White plays at Southport Theatre, from Friday, 9 December to Saturday, 31 December 2016, various performances. For more information or to book tickets call:- 0844 871 3021 or visit:- ATGTickets.Com/Southport.
* Please note that Justin Fletcher appears as a projection in the Magic Mirror and does not appear in person.
Another Coastal Road Crash in Ainsdale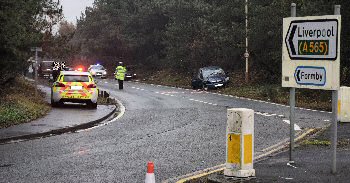 A collision between vehicles, on the Coastal Road, just before the Pontins roundabout lead to the closure of the road over morning rush hour. The road was re-opened at around 12pm (noon) after officers from Merseyside Police made notes and the vehicles where recovered. A spokesperson for Merseyside Police said:- "The accident occurred between a Zuzu and a Ford during heavy commuter traffic." We know an Ambulance had attended, but at time of publishing, we have not got any more information.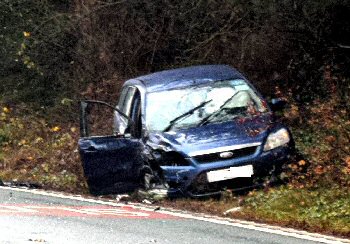 Help make vulnerable children's voices heard in Merseyside this Christmas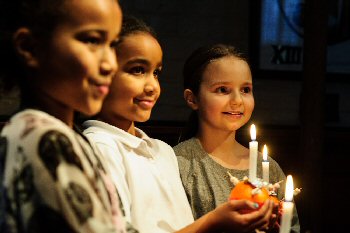 CHURCHES in Merseyside are inviting their local communities to help bring hope to some of the UK's most vulnerable children this festive season by supporting their Christingle celebration in aid of The Children's Society.

A number of services are being held throughout December and beyond, and are open to everyone. All money raised will go towards providing life-changing support for vulnerable children and young people and to make sure their voices are heard.

Families and communities are welcome to come and celebrate at the festive fundraising events, which revolve around children decorating oranges with red ribbon, cocktail sticks and sweets. These, as well as a candle, highlight different parts of the Christian story.

Christingle is a tradition that has been taking place for almost half a century and these events are an opportunity for people of all ages to join in, light a candle and enjoy the warmth and vibrancy of this special festive occasion.

In the UK there are almost 4 million children and young people dealing with hardship, abuse and neglect which are ruining childhoods and future prospects.

With around 1 million people attending each year, the Christingle fundraising events play a key role in supporting The Children's Society's vital work to help some of this country's most vulnerable children. This year, the charity is aiming to raise £1.2 million and all funds raised will be crucial to its work.

Matthew Reed, Chief Executive of The Children's Society, said:- "We're delighted that so many Christingle events are happening across Merseyside to help disadvantaged children and we're truly grateful to everyone who attends for their support. Vulnerable children and young people are at the very centre of what we do and we need to make sure their voices are heard so their lives can be improved. These Christingle events in Merseyside and across the country make it possible for us to carry on our vital work and transform the lives of even more children in need of our help."

To find out about local Christingles near you by going online.
Christingles being held in Merseyside include services at:-
Date
Time
Venue
11/12/2016
16:00
St. Annes Church
View Road
Rainhill
Prescot
Merseyside
L35 0LE
11/12/2016
18:00
St Johns Church
Kirkstall Road
Southport
Merseyside
PR8 4RA
11/12/2016
10:30
St Helens Parish Church
Church Square
Church Street
St Helens
Merseyside
WA10 1AF
11/12/2016
16:00
St Mary's Church
South Drive
Wavertree
Liverpool
Merseyside
L15 8JJ
11/12/2016
16:00
St. Marys Church
Meadow Lane
West Derby
Liverpool
Merseyside
L12 5EA
11/12/2016
16:30
Rainford Parish Church
Church Road
Rainford
St. Helens
Merseyside
WA11 8HE
11/12/2016
11:00
ST MATTHEWS WITH ST MARY
410 STANLEY ROAD
BOOTLE
MERSEYSIDE
L20 5AE
14/12/2016
18:30
St Athanasius Church
Fountains Road
Liverpool
Merseyside
L4 1QH
16/12/2016
10:00
Highfield URC
90 Rock Lane West
ROCK FERRY
MERSEYSIDE
CH42 4NZ
24/12/2016
15:05
St Cuthberts Church, Croxteth
3 Langley Close
West Derby
Liverpool
Merseyside
L12 0NB
24/12/2016
17:00
Christ Church Birkenhead
Christ Church
Bessborough Road
Prenton
Merseyside
CH43 5RW
24/12/2016
16:00
All Saints Church
3 Church Street
Ainsdale
Southport
Merseyside
PR8 4RA
24/12/2016
15:30
St. John the Divine
Frankby Road
Frankby
Wirral
Merseyside
CH48 1PE
24/12/2016
18:00
St. John the Baptist Church
St. Johns Vicarage, 142 Birkenhead Road
Meols
Wirral
Merseyside
CH47 0LF
24/12/2016
16:00
Saint Peter's Church
Chorley Road
Swinton
Manchester
M27 0WA