HSE ISSUES SAFETY WARNING ON COMPUTER UPGRADES
THE Health and Safety Executive today expressed concern about advice given in some computer magazines to home computer owners on how to install electrostatic sensitive components in computers.

The HSE warns that this procedure can be dangerous. Possible faults in the computer power supply, incorrect wiring of the electric socket or the computer chassis can become live and give fatal electric shocks.

Recommendations by the HSE point that home computer owners should disconnect all peripheral equipment from the mains, remove covering. In addition, to touch earthed objects such as water pipe before beginning computer maintenance.

If instructions on discharging static are provided by the component manufacturer, follow them before unpacking the component is also recommended before instalment. Reassembling the computer before connection to the mains should also keep owners safe.
_______________________
mac Productions present
MAGIC EARTH, MAGIC SKY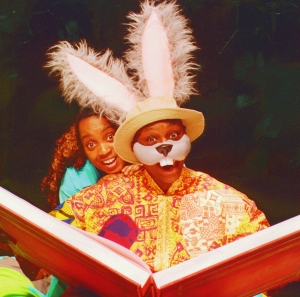 Southport Arts Centre, Saturday 26 April 2pm
AS Jed lies in bed, in that world between asleep and awake, the bedtime stories start to pour out of the walls, fall from the ceiling and erupt from the floor. His toys wake up and join in as well.

These are stories from around the world, woven by multi-talented performers on a stunning, magical set at Southport Arts Centre. Music, magic, puppets and startling special effects will entrance children aged 4 plus – and there will be plenty for older children and parents to enjoy too!

This wonderfully, inventive, brilliantly staged show is presented by mac Productions who have been entertaining young audiences with top quality theatre for over twenty years.

Tickets are priced at £5 (£4 concessions) available from the Box Office on (01704) 540011.
NEW COSHH REGULATIONS LAID BEFORE PARLIAMENT
NEW regulations concerning substances used in the workplace which could be hazardous to health, were laid before Parliament on Monday earlier this week on April 7 by Nick Brown, Health and Safety minister.

The Control of Substances Hazardous to Health (Amendment) Regulations 2003,
will come in force on April 29, and make users of substances that may cause genetic damage - classified by the European Union as Category 1 or 2 mutagens - apply the same control measures already required for carcinogens, substances which can cause cancer.

The change implements part of the EU's 2nd Amendment to the 1990 Carcinogens Directive that extends the scope of the original Directive to include the mutagens concerned.

Health and Safety Executive Bill Macdonald said, "In practice this will currently only affect the users of a substance known as Triglycidyl Isocyanurate because it is the only mutagen not already classified as a carcinogen."

"As a result of this change to the law, employers will have to take a range
of actions to control the risk of exposure from this material. One of the most significant will be a requirement to thoroughly clean any surfaces where accumulations of TGIC could form."

TGIC is used as a curing agent in powder coating paints applied to industrial and household products, such as car parts, washing machines and refrigerators as well as architectural finishes - It is also used as a solder mask in the manufacture of printed circuit boards.

The second change the new Regulations will introduce is to clarify the status of 17 'dioxins' by explicitly defining them as carcinogens. Dioxins are complex mixtures of chemicals generated by burning organic matter containing chlorine and are by-products in some industrial processes, including metal recycling, cement manufacture, waste incineration and landfill of Authorised Pollution Control Ash.

Mr Macdonald added:- "Formally classifying 17 of the most toxic dioxins as carcinogens under the COSHH Regulations reflects growing concerns about the health effects of exposure to these substances - A motion to raise awareness of and focus attention on the potential harm of these substances, and to improve control of occupational exposure to dioxins. Workers in the aluminium recycling industry are the main occupational group with the potential for significant exposure to dioxins, and HSE will shortly be publishing new guidance on reducing exposure to dioxins for this sector."

Report with thanks to the HSE.


All Old Woodworking Tools Wanted.

Workshops cleared. £100 minimum paid for NORRIS planes. Old model or pond yachts wanted. Best Prices Paid. TONY MURLAND 01449 722992.

Email:- tony@antiquetools.co.uk
Website:- www.antiquetools.co.uk