NWAS Calls for responsible partying 'mad Friday's'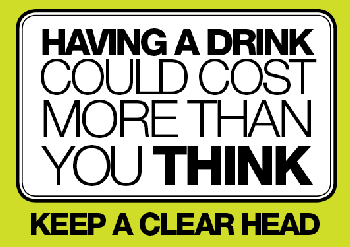 THE North West Ambulance Service (NWAS) is calling on the region's party goers to drink responsibly whilst enjoying themselves during the festive season, and to think before they dial:- 999, so that paramedics are able to deal with life threatening incidents.

This Friday, 16 December and the Friday before Christmas are both 'Mad Friday's' as they are traditionally known as by the Service. On those nights they are expecting a spike in emergency calls, as people get into the festive spirit and the Christmas party season gets well underway.

Emergency medical dispatchers, who answer emergency:- 999 calls to the Ambulance Service, answer almost 4,000 calls every day and 'Mad Friday' is expected to present them with further challenges which could be prevented if people were to take sensible precautions.

Recent examples of 999 calls include:-

► A call was made by a patient who had banged their knee. At the same time, an Ambulance crew rushed to a patient
gasping for breath.

► A call was made by a person who'd noticed a lump on his bottom. 1 minute later, NWAS were called to a male who was found unresponsive on the floor.

► A call was made by a male who had hurt their ankle the day before. Shortly after, a call came in for a patient with difficulty breathing.

► A call was received from a patient who had injured their ankle playing football. At the same time, NWAS was also called to a 1 year old baby suffering breathing difficulties due to an allergic reaction.

Ambulances were not sent to the 1st set of calls, however they did hold up the line for serious emergencies, where time can mean the difference between life and death.

NWAS Director of Operations, Ged Blezard said:- "The Service is incredibly busy and we don't have spare Paramedics and Ambulances to deal with the extra calls which occasions such those on a 'Mad Friday' present us with. This means that we really need people to take some responsibility for their own safety during this busy period. In genuine life threatening emergencies, time matters. If people stop and think about their actions and try not to have 1 too many during the festive period, they can help us to get to the vulnerable and very poorly people that really need us; it could be on of their relatives relying on us. Come the morning after, it is also important to remember hangovers, headaches and feeling under the weather after a night out can generally be treated in your own home using medicine from your local Pharmacist and getting plenty of rest and fluid."

Keep a clear head this Christmas in Liverpool
THE British Transport Police are urging revellers, on Merseyside, to keep a clear head and be on their best behaviour as figures show over ˝ of crime recorded on the region's railway last Christmas were public order offences, with alcohol being the pre-cursor for many.

Our Officers arrest more people for violent and public order offences at this time of year than for any other type of incident, with 52 such crimes being recorded over the festive period in Liverpool, in 2015.

Officers are now carrying out extra patrols and encouraging passengers to keep a clear head in a bid to reduce the national rise in violence seen on the rail network in the run up to Christmas.

Chief Inspector Malcolm McKinnon from BTP said:- "We want everyone to have fun over the festive period but every year we see passengers getting into trouble on the rail network because they've drunk more than they usually would and behaved in a way they wouldn't dream of if sober. That's no fun for anyone and unfortunately last Christmas we saw a rise in public order offences and anti-social behaviour. We believe they could have been avoided if people had just drunk a little less and thought about how alcohol affects the way they behave and the impact this has on other passengers. Our priority is making sure everyone gets to their destination safely and you will see more of our Officers on the network helping people to enjoy the festivities, nipping any anti social behaviour in the bud and deterring any violence. We have launched a national campaign asking people to have fun but also to keep a clear head and think about what you would do, and how you would behave if you were sober. There is no excuse for spoiling other people's journeys or abusing rail staff just because you're drunk. Having a drink could cost more than you think, not only could you find yourself with a criminal record, but we've seen peoples careers, livelihoods, relationship and dignity ruined following a drunken night out, don't let that be you."

Find out more about the campaign go to:- BTPNE.WS/ClearHead.

Editors notes:- Did you know that figures for the festive period for Liverpool, between 24 November 2015 to 2 January 2016, had the following number of crimes reported:-

► Public order / violence offences = 52.

► Alcohol related offences = 6.

► % of all crime that are alcohol related = 12%.