Formby Village Nativity Play 2016
Photos with thanks to VAMPHire.com.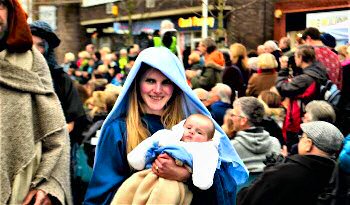 THE annual Churches Together, in Formby, Altcar and Hightown (CTFAH) on Saturday, 10 December 2016, performed the local Village Nativity Play, which was called:- "Night of Miracles." This open air event took over a large section of Formby Village and drew a large crowd. The event had children from local primary schools, dressed in costumes, singing Christmas Carols at the opening. Then the main performance took place after a quick introduction by John Nelson, Chairman of CTFAH. This year had 34 main cast members and a host of others, which included live animals and even a stunning bird of prey! This year's show was written by Bruni Jones and directed by both David Davies and Alban O'Brien. Choreography was provided by Vicci Harrocks, from Formby High Dance Department and the audio by Andy Johnson.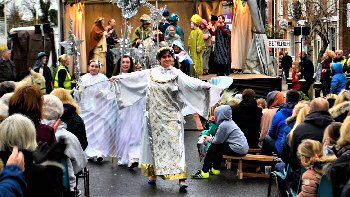 The show is a lose interpretation of the Nativity, which changes slightly each year and based on a theme. This year the theme was "Miracles" and the play tried to emphasise the miracle of Jesses' birth.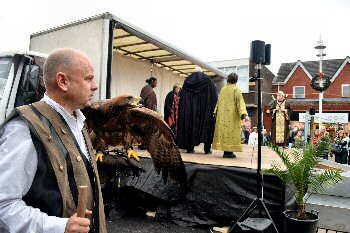 "Thank you for sharing our rendition of the Christmas story. We would like to thank everyone who came and supported this event, but special thanks must go to Formby Parish Council, Waitrose, The Kitchen Cafe, Dow High, Vanilla Gift and Card Shop, plus David Rimmer... And the biggest thanks must go to all the school children, actors, scene and costume makers and stewards, who without, this show would not have been possible." said a spokesperson for CTFAH.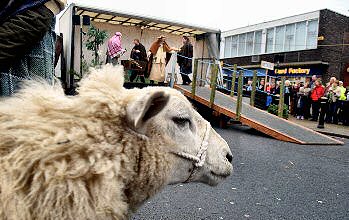 In an age of high technology and graphics of increasing complexity, it was heartening to see how a traditional adaptation using everyday materials was, when combined with an enthusiastic and committed cast, able to convey a powerfully convincing message to those who listened.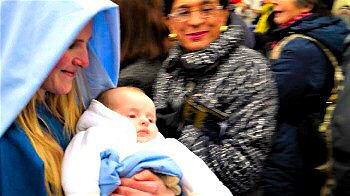 A DVD will be made of the event that will be able to be obtained via CTFAH very soon.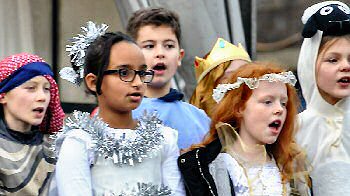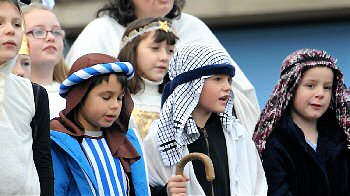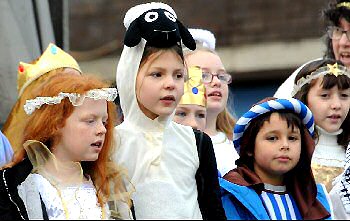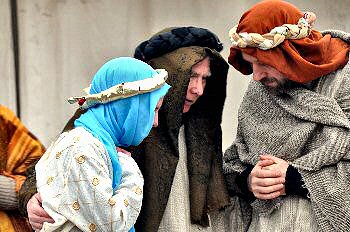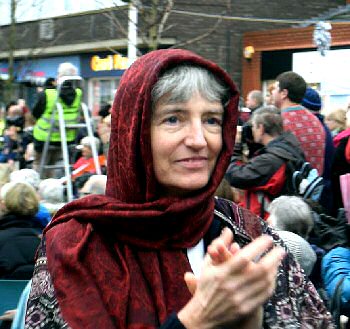 PAGE 1 OF 2