Step out in the North West for the Ramblers Festival of Winter Walks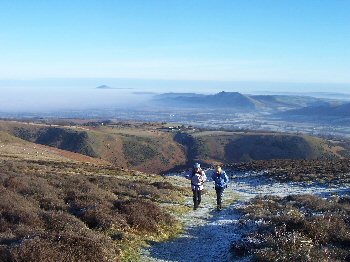 PEOPLE in the North West are being invited to step out with the Ramblers during its free, annual 'Festival of Winter Walks' runs from 17 December 2016 to 8 January 2017, where walkers across the country will leave footprints in the snow as they explore Britain at its wintry best. With more ways than ever to get involved in Britain's biggest winter walking festival, there's something for everyone in the North West to enjoy. Starting in the build up to Christmas, the 'Festival of Winter Walks' marches right into the New Year, with the following range of free activities on offer:-

► Ramblers groups will be leading hundreds of free walks taking place all over Britain. These range from short festive strolls to blow away the cobwebs, right up to whole day hikes to kick start New Year's resolutions, and everything in between.
► Short health walks, perfect for anyone taking their 1st steps into walking. In England people can join Walking for Health, England's largest network of health walk schemes, delivered in partnership by the Ramblers and Macmillan Cancer Support.

For those who prefer to walk alone, or lead their own walks, festival routes are available from Ramblers Routes, an online library of more than 2,500 of Britain's best walks. The Ramblers' director of walking development, Simon Barnett, said:- "Winter is one of the best times to go out for a walk. There's something truly magical about putting on your hat and gloves, heading out with your loved ones and perhaps even being the first person to leave footprints in the snow. Our popular Festival of Winter Walks is our Christmas gift to the nation, so that everyone in the North West can enjoy the wonders of a winter walk. Our walks during the festival are free, fun, friendly and open to everyone, so wrap up warm and join us as we enjoy the season the way we know best, on our feet."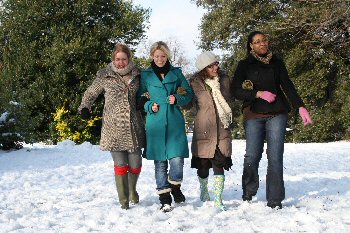 The Ramblers has also launched a free online tracker that allows people to log their walking activity, helping people to get active and stay on track with New Year's resolutions. Designed to suit both the seasoned walker and someone taking their 1st steps, there are lots of badges and rewards for walking regularly, completing long distances and reaching particular milestones. It could be walking every day in a month, completing the equivalent of the length of the Cotswold Way or even earning a Santa badge for walking on Christmas Eve, Christmas Day or Boxing Day. Simon added:- "The Festival of Winter Walks is free and open to everyone, but anyone who gets the walking bug can find out more about becoming a Ramblers member online. Our members enjoy access to over 45,000 group walks led by our volunteers each year, as well as exclusive walking routes that can be downloaded and quarterly editions of Walk magazine. Your membership will also be helping to protect the region's footpaths for generations to come."

For further information about the Festival of Winter Walks and to browse the festive walks or routes on offer visit:- Ramblers.Org.UK/WinterWalks.

'Search' for issues when buying a property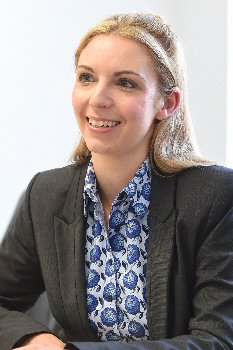 A legal expert is advising property buyers to choose the right type of 'search' when planning a purchase. Sarah Barnes, head of the Residential Property team at regional law firm Napthens, which operates an office in Southport, explained that when purchasing a property; especially when using a mortgage; it is advisable to obtain what is known as a search pack.

This will include a local search, water and drainage information, environmental and flood searches. The local search reveals various useful information regarding a property, but will only search within the boundaries.

Sarah warns that if a property buyer is concerned or interested to learn of issues outside the immediate boundaries, such as planning applications, a search known as a 'plan search' will need to be undertaken instead. She said:- "This is an additional cost, but is extremely worthwhile if you are concerned about the development of a field or unused area near to your property, for instance. A local search will provide information in relation to the roadways serving the property, whether there are any planning permission and applications and a vast amount of other information. This information can often be particularly difficult to understand, as a large amount of information is included within one document; most of which can appear confusing and lengthy. A legal adviser will review the local search, highlight any issues you need to be aware of and will raise any queries with the seller's lawyer about any entry revealed in the search which is unclear or requires them to provide documentation.Other information including whether the property is located in a conservation area, if it's a listed building or is subject to a community infrastructure levy. This is all useful information, but sometimes more is needed. In that instance, a plan search is the best option, and a legal adviser will make sure the correct type is available."
Founder of Liverpool sexual health service is honoured for life changing work
HELEN Brook, founder of Brook; the UK's leading sexual health and wellbeing charity for young people; has been honoured in the BBC Radio 4 Woman's Hour Power List for her crusade to help unmarried women in the 1960s. This year's Power List celebrates 7 women who have made the biggest impact on women's lives over the past 7 decades.

The first Brook clinic opened in 1964 with the aim of offering accessible support and contraception to unmarried women and reducing the number of illegal abortions. Today Brook Liverpool provides local young people under 25 with free and confidential information, contraception, pregnancy testing, advice and counselling, as well as testing and treatment for sexually transmitted infections.

Alison Hamnett, Operations Manager for Liverpool, said:- "It's because of Helen Brook's hard work and bravery that young people in Liverpool today are able to access free and confidential sexual health support and services. I feel proud to be part of this legacy."

Helen Marshall, Chief Executive of Brook said:- "Despite the fierce opposition and prejudice Helen Brook faced over 50 years ago, she created a pioneering health service for young women who desperately needed support. Today, faced with the enormous challenge of funding cuts, we must continue to work with the same passion and determination in order to meet the needs of young people nationwide."

For more information about local Brook services go online.