'Take-back Tuesday' will be biggest day for returns
THE Royal Mail predicts that 'Take-back Tuesday' – the 1st working day in the New Year, will be the busiest day for online shopping returns through the post as shoppers rush to send back unwanted Christmas gifts.

On Tuesday, 3 January 2017, returns of online purchases are predicted to jump by more than 50% in a single day, versus the average number of return parcels per day in December.

Their prediction is based on the number of returns parcels handled by Royal Mail through its Tracked Returns service, which is used by more than 1000 e-retailers for the return of unwanted online purchases.

In 2016, the month of January saw the highest returns volumes of the financial year.

The ease of returning online purchases is still a crucial part of the online shopping experience with 38% of online shoppers saying a free returns policy is likely to increase their online shopping frequency.

Clothing and footwear are most likely to be returned. Royal Mail's Delivery Matters, Returns Special found that 30% of online shoppers when questioned said they returned women's clothes, 17% sent back men's clothes, 16% returned footwear and 7% decided to return children's clothes.

Royal Mail recently launched a new Returns Portal, to help online retailers better manage customer returns, by giving them full visibility of items as they make their way back to warehouses and stores.

Are you sending any items back? Email us your thoughts about this to:- News24@SouthportReporter.com.
2 males arrested on suspicion of affray in Southport
MERSEYSIDE Police Detectives investigating an assault on a man in Southport in the early hours of Wednesday, 28 December 2016, have arrested 2 men. A 35 year old man and a 42 year old man, both from Southport, were arrested on suspicion of affray and taken to a Police Station for questioning. Both men have been conditionally bailed pending further enquiries.

We are told that Officers were contacted by NWAS Ambulance Crews, at around 12.25am, to reports that the male, in his 30's, had injuries to his body, that are consistent with a knife being used. Merseyside Police said that the male was taken to Hospital for treatment for his injuries, which are not believed to be life threatening.

At this stage the attack is believed to be targeted, but anyone with any information is asked to contact Merseyside Police on:- 0151 777 3094. You can also pass on information via Crimestoppers anonymously on:- 0800 555 111.
Our 2016 Merseyside Santa Watch Webcam Footage
DID you see the big man in red on our Santa Watch Cam this year? Well if you did not spot him, please see above as he was spotted a few times and we picked these frames out for you... We hope to again have our Santa Watch webcam active for next years Christmas Eve... We hope you all had a fantastic time and that you got what you asked Santa to bring...

Teacher who lost her ear to skin cancer holds fundraising ball for The Clatterbridge Cancer Centre

Photographs by Ede and Ravenscroftt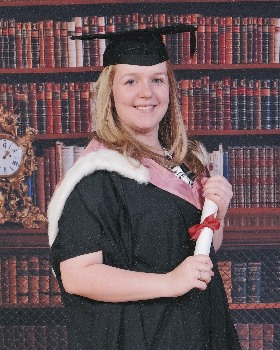 A newly qualified teacher who lost her ear to skin cancer is holding a fundraising night for the Hospital where she was treated. Lauren McFerran, 22, has already raised more than £1000 for The Clatterbridge Cancer Charity through donations and ticket sales for the event, on 14 January 2016. She now hopes to collect even more money on the night through a raffle and auction for over 70 prizes including football boots worn by Everton captain Phil Jagielka, a Jurgen Klopp signed Liverpool cap, a 43 inch Phillips Android TV and vouchers from retailers like Amazon and Next.

Lauren, from New Brighton, had never used a sunbed and wasn't a fan of sunbathing, when she was diagnosed with melanoma. She f1st realised she had a problem when she went to have her ear pierced. Surgery followed and eventually her right ear was removed. Specialist staff at The Clatterbridge Cancer Centre NHS Foundation Trust arranged her radiotherapy treatment around her university studies and Lauren qualified as a teacher earlier this year. She took just 14 days off to recover from the operation to remove her ear and carry out skin grafts.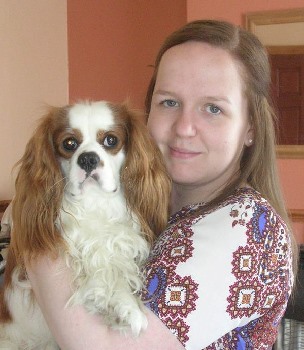 Inspirational Lauren is now teaching in a nursery school in Chester. She said:- "I received the most incredible support from The Clatterbridge Cancer Centre, which has proven invaluable. Clatterbridge are currently fundraising with a target of £15 million to help towards their new cancer Hospital which will be opening in Liverpool City Centre in 2019. It will include a specialist unit for young people, something that is very close to my heart. Having cancer can be a very isolating experience for young people and having a facility especially for teenagers and young adults is essential for helping them cope with treatment. I am hoping that the event raises lots of money for the charity and that people really get behind the night to support something that has become a massively important part of my life. There will be tiered raffles and an auction on the night, with prizes to suit everybody. It is looking to be a night not to be missed."

To buy tickets for the ball, on 14 January 2016, at The Poulton Victoria Sports and Social Club, for £5 each, see TCT and CCC Charity Ball, on Facebook, or contact Lauren McFerran, via Facebook.