COMEDY COMES TO TOWN!
RAWHIDE Comedy - Liverpool's leading purveyor of cutting-edge comedy - is coming to Southport with a monthly comedy night at the Arts Centre featuring some of the best stand-up comedians around.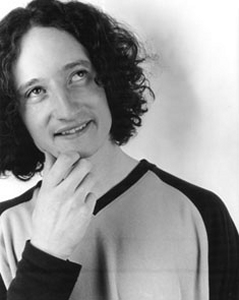 'Rawhide Comedy @ Southport Arts Centre' begins on Thursday 8 May, with a bill featuring the mad-eyed Addy Borgh and James Dowdeswell - winner of the Jongleurs New Act Competition 2000. Manx comedian Rob Heeney will compere the evening.

Future dates will feature Keith Carter, Jack Russell and R David (June 12) and Andrew Maxwell, Tony Hendricks and Formby's very own, Brendan Riley (July 10).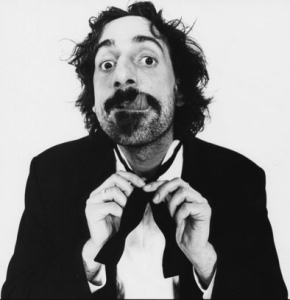 Southport Arts Centre will once again be joining forces with Rawhide Comedy to present the hugely popular Ross Noble as part of the Liverpool Comedy Festival (Friday 11 July). Comedy compulsives can take advantage of a special offer, giving them free entry to one of the 'RC@SAC' club nights when booking for all three club nights plus Ross Noble.
___________________________

Benchmarks Reflect Customer Focus
GOVERNMENT Minister Tony McNulty has unveiled performance targets for Ordnance Survey in which six new demands imposed during the next financial year will see an evaluation of current operation of the department.

The measures, set out in a written parliamentary statement, reflect the mapping agency's customer-driven business focus, which include efficiency gains in the way it collects, displays and supplies its data, and for the first time, a formal requirement to increase the amount of online transactions with customers and partners - In line with the wider e-government agenda.

"There is no doubt that these performance monitors are exacting," says Vanessa Lawrence, Ordnance Survey's Director General and Chief Executive. "But I am confident that we will meet them and continue to demonstrate our commitment to customers and stakeholders."

The evaluation sees demands on the department, which require a trading surplus of 4.7 million pounds for the following 12 months. Steps toward an increased interest in e-commerce and data collection about customers by the department follow measures taken to ensure this.

Performance monitors are annually set for Ordnance Survey in line with its status as an Executive Agency of government. In which one of the new tasks is to ensure that Ordinance Survey becomes greener by reducing its carbon emissions for a further 25 percent.
BARK IN THE PARK!
TAILS will be wagging this weekend as thousands of dogs and their owners take part in a world record attempt in Liverpool.

The spring 'Bark in the Park' is taking place at Croxteth Country Park on Sunday April 27, will see dog lovers get the chance to put their dogs to the test at the agility course, participating in two record attempts - the largest sponsored dog walk, which currently stands at 5,500, and the largest dog training class.

The event has been organised by West Lancashire Dog Display Team, and proceeds raised at the event will go towards animal charities, including Animals in Need, the RSPCA, NCDL, PDSA, Hearing Dogs for the Deaf, and the Guide Dogs for the Blind.

The display also includes a Fun Dog Show where the team will put on a display of agility over jumps, fiery hoops and other obstacles. People who attend can also enjoy the magnificent surroundings of the park, there will also be a fairground, clown, castles and face painters too!

Irene Vickers, Manager of Croxteth Country Park, said, "We are bringing a fantastic fun day to Croxteth Park for all the family and maybe break a couple of world records along the way!"

"We also help to promote responsible dog ownership, by keeping dogs under control and cleaning up after their pets - free poop scoop bags will be available on the park."