Outcome of executive disciplinary appeals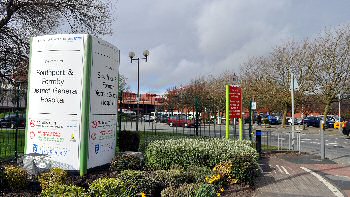 SOUTHPORT and Ormskirk Hospital NHS Trust confirmed that the disciplinary appeal hearings in respect of allegations against the former Chief Executive, Jonathan Parry, and the former Director of Human Resources, Sharon Partington, have now concluded.

The independent panels that heard the appeals determined the original decisions to dismiss should be upheld.

The panels' recommendations were fully accepted by the Trust Board.

Mr Parry was dismissed in October 2016 for gross misconduct. A disciplinary panel had reviewed 21 allegations of misconduct. It found evidence on 11 counts of misconduct, 7 of which amounted to gross misconduct. The appeal panel, however, determined that Mr Parry's appeal was upheld in part, finding that, of the 11 counts of misconduct originally upheld, 5 amounted to gross misconduct and the remaining 6 amounted to misconduct.

Mrs Partington chose to retire from the Trust's employment prior to the conclusion of the disciplinary process. However, due to the nature of the allegations and her seniority, the Trust was obliged to complete the disciplinary process, asking a disciplinary panel to consider what, if any action, would have been taken if the individuals had remained employed by the Trust.

Following Mrs Partington's disciplinary hearing, it was determined that she would have been dismissed as a consequence of gross misconduct had she remained in employment. The hearing reviewed 8 allegations of misconduct. The disciplinary panel found evidence on 6 allegations of misconduct, 1 of which amounted to gross misconduct. The findings of the appeal panel were that the sanction of gross misconduct should be overturned and replaced with a finding of 3 counts of misconduct.

Dance company moves public classes to LIPA
LOCAL, award winning dance company Movema are relocating their popular world dance classes to the state of the art facilities at the Liverpool Institute for Performing Arts (LIPA).
From March 2017 classes will run Monday and Wednesday evenings and include African, Bollywood, Yoga and their signature class 'World Fusion', developed by LIPA Alumna and previous Lecturer and Movema Co-Director Penny Caffrey. Co-Director and teacher of African dance Ithalia Forel says:- "Liverpool dance enthusiasts will LOVE taking our exciting classes in these amazing studios!"

In 2016 Movema moved into their own premises at Cain's Brewery following a successful Kickstarter campaign, but the Cain's landlords have not renewed their contract and they will have to leave in March 2017. Co-Director Maria Malone says:- "We are very disappointed at the decision, however we are determined to keep up our great work and we are extremely happy to move on to bigger and better premises to continue our great work in the City."

Movema and LIPA have a long history of successful partnership. They jointly deliver dance sessions on Mental Health wards for Merseycare NHS Foundation Trust, Movema directors work as visiting lecturers and the institute has been the host venue for their master class programme with international artists since 2015. The new LIPA Primary School was the 1st school to introduce the company's learning resource 'World in a Box' to their curriculum. Co-Director Penny Caffrey says:- "There is a natural synergy between our organizations, bringing high quality dance experiences into people's lives and we are looking forward to working together more closely."
Serious assault on a woman in Southport
WITNESSES are be sought following serious assault on a woman in Southport, on Saturday, 18 February 2017, at around 2.15am. We are told that Merseyside Police are investigating the incident after being called to to Southport Hospital, following a report that a woman had been brought in, with serious head injuries. Her condition was described as serious. Detectives closed off a house in Grundy Close for forensic examination. We are told that a 46 year old male was later arrested on suspicion of grievous bodily harm and then released on Police Bail, to re-attend at a later date. Merseyside Police are now appealing for witnesses and looking at CCTV as part of the investigation. Anyone with any information about this incident is asked to contact:- 0151 777 3094 or Crimestoppers anonymously on:- 0800 555 111.