Hospital Trust team up with Southport Kidney Fund to host World Kidney Day 2017
SOUTHPORT and Ormskirk Hospital NHS Trust is celebrating World Kidney Day by hosting an information and awareness stand, at Southport hospital on Thursday, 9 March 2017, from 10am to 4pm.

The stand is being hosted by Dr Raza and Dr Wong from the Trust's Nephrology (kidney) department along with the Southport Kidney Fund, who provide assistance to all patients with kidney failure within Southport. The theme of this year's stand is kidney disease and obesity.

Ann Glover, Chairperson of Southport Kidney Fund, said:- 'We decided to do our bit for World Kidney day because kidney failure is life changing for both the patient and those around them. Southport Kidney Fund is a charity run by patients and carers for other local patients, adults and children, who are pre-dialysis, on dialysis or transplanted. I was on dialysis for nearly seven years whilst waiting for a transplant. Then 11 years ago my son gave me a kidney for which I can never repay him. The transplant has freed me from dialysis and prolonged my life but I still have a lot of health difficulties. Life is never the same after kidney failure. We need to raise awareness of this life threatening problem."

Dr Hasnain Raza, Consultant Physician and Nephrologist at the Trust, added:- "Kidney disease is common, affecting over 3 million people in the UK. However, it can go undetected as people often have no symptoms. People with high blood pressure, diabetes, heart disease, who are overweight or have a family history of kidney disease and those from certain ethnic groups, have a higher risk of developing kidney disease. The good news is that depending on the problem, early detection, changes in lifestyle (such as taking more exercise) and a healthy diet can often slow down the progression of the disease, delaying the possible need for dialysis or transplantation."
Crack down as new penalties for mobile phones and other handheld devices introduced
MERSEYSIDE Police are targeting drivers using their mobile phones and other handheld devices, as new legislation is introduced nationally, imposing new penalties.

The new laws mean that from now, the fine for using a mobile device will rise to £200 and the points penalty will be doubled to 6. This could result in new drivers losing their licence for committing a single offence.
It has been illegal to use a mobile device, held in the hand, whilst driving or stopped with the engine on, since December 2003. However, a significant number of drivers are still using devices behind the wheel, in Merseyside and nationally. A Merseyside week of action in January saw over 50 arrests for mobile phone offences, and hundreds more drivers were stopped and given advice.
Merseyside Police have now held another a day of action, that took place on Thursday, 2 March 2017 and more are now planned.

Chief Inspector Tony Jones, head of Matrix Roads Policing, said:- "We held a week of action in January 2017 to give fair warning to drivers ahead of this legislation, as we don't want anyone to find out the hard way, either through causing an accident, or being caught as part of our increased activity. The new laws will particularly hit new drivers. A new driver prosecuted for using their mobile phone will face losing their licence after just 1 offence, which reflects how seriously we treat all irresponsible and dangerous drivers. Merseyside Police is committed to reducing the number of people killed or injured on our roads in 2017 and we are determined to target motorists who flout the law and recklessly endanger lives. This activity takes place on a daily basis and the ideal scenario for us is that we start to stop less drivers as the messages hit home, which we have seen in relation to drink driving. Modern phones have changed how we communicate and the rise in people using them to:- make calls, text, access social media, take photos and videos, and even check emails when they should be 100% focussed on the road is a concern. There is never an excuse, and drivers should always pull over to a safe place before using their phone. People who ignore this advice present a massive danger to other road users, pedestrians and to themselves and their passengers. They are distracted from the road, their attention and reflexes are impaired, and such behaviour is equal to drink and drug driving, and the non wearing of seatbelts, for sheer recklessness. If you know people who use their phones at the wheel, challenge them, make sure your friends and family do not lose their licence, their job, or cause a serious accident through their behaviour."

What do you, our readers think? Please let us know by emailing us to:- News24@southportReporter.com with your views.

Formby School wins good diabetes care award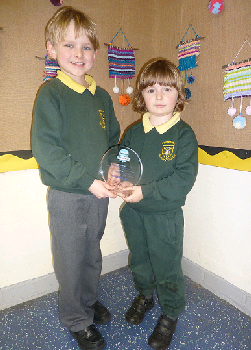 A School in Formby has received a special award that celebrates Schools which provide great care and support to children and young people with Type 1 diabetes. Freshfield Primary School has won Diabetes UK's Good Diabetes Care in School Awards a new recognition scheme introduced by the charity in September 2015 to raise the profile of Schools across the UK that are providing good care and support to children and young people with Type 1 diabetes.

The School was chosen by an assessment panel which included parents and representatives from Diabetes UK. It has been recognised for the support it provides to ensure children with Type 1 at their School are fully included in all School activities and receive the care they deserve. The School were presented with the award, which is valid for 2 years, at a special assembly, that took place on 2 February 2017.

It is extremely important that children and young people with diabetes receive good care in School to help them keep their blood glucose to target levels. In the short term, high or low blood glucose levels can make a child extremely unwell, and in the long term, high blood glucose levels can increase risk of serious complications such as amputation, blindness and stroke later in life. Supporting children to manage their diabetes well is also key to enabling them to get the best from their education and School activities.

Head Teacher Mrs Hayley Ward said:- "The Governors, staff, parents and children are delighted and very proud to receive the Good Diabetes Care in School award. It is testament to the hard work and dedication of our staff; the excellent practice care and management they provide; the close partnerships built with parents and the unyielding commitment the School has to ensure every child can thrive at Freshfield."

The charity says that the Good Diabetes Care in School Award shows that good diabetes care in Schools is achievable and presents an opportunity to share best practice amongst Schools, helping to ensure that all students with diabetes get the support they need and can therefore achieve their full academic potential.
Recognising that some Schools will have concerns about how to support students with diabetes, as part of its Type 1 diabetes: Make the Grade Campaign, Diabetes UK has created free resources to help parents and Schools get the right care in place. Along with this the charity has launched a Care in Schools Helpline which provides parents of children and young people with Type 1 diabetes in England, Scotland, Wales and Northern Ireland with information and support around the care their child is entitled to receive at School.

Diabetes UK is appealing to School staff, parents and healthcare professionals to nominate Schools providing good care for the Good Diabetes Care in School Award. Nominations received after July 2017 will go into the 2018 award cycle, which will begins in September 2017. Stephen Ryan, Head of the North at Diabetes UK said:- "Freshfield Primary School has demonstrated that they are meeting best practice in the support they provide for children and young people with Type 1 diabetes, which is why they have become a recipient of our Good Diabetes Care in School Award. We urge all Schools, both here in Formby and across the country, to follow the School's example as good care in Schools means that children and young people with diabetes stay healthy and get the best from their education. The fact that Freshfield Primary School is doing such a fantastic job of supporting students with Type 1 diabetes shows that good care is achievable in all Schools."