Luxor Bar and Lounge, Waterloo issued with closure order
LUXOR Bar and Lounge, located on South Road, Waterloo has been issued with a 2 month closure order following an investigation into drug use and violent incidents at the premises. On Thursday, 30 March 2017, Sefton Magistrates Court granted the closure order, which means it must remain closed until midday, on 30 May 2017. Community Sergeant Kate Young said:- "Following an investigation by our Officers, we believe that this bar was linked to incidents of drug use and violence. Waterloo is a safe and welcoming place to live and visit and we feel that local residents and visitors deserve venues that can be enjoyed safely. We're committed to keeping our communities safe and that means access to local amenities where the residents can enjoy themselves in a safe environment. I'm sure everyone would agree that this community shouldn't have to live with this type of criminality happening on their doorstep. We are now working with the management of the bar who share our determination to ensure such incidents do not happen there again."
How many of Britain's wild mammals have you seen?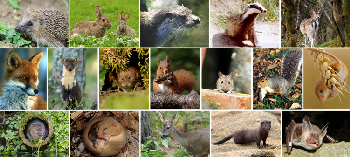 PEOPLE'S Trust for Endangered Species (PTES) is calling for an army of volunteers to record any sightings of wild mammals they see in their gardens or local green spaces, as part of its annual Living with Mammals survey. Now in its 15th year, PTES' Living with Mammals survey relies on members of the public volunteering their time for a few weeks between Monday 3 April and the end of June. Volunteers are required to choose a site close to their home or place of work, and to spend a short time each week looking out for wild mammals or the signs they leave behind. Volunteers can record their sightings online or via paper forms. David Wembridge, Surveys Officer at PTES, explains:- "Living with Mammals provides a nationwide picture of how wildlife is faring in our Towns and Cities. Recording wildlife and tracking how numbers are changing is key to ongoing efforts to conserve it."

Last year, grey squirrels were recorded at 7 out of every 10 sites, making them the most commonly reported wild mammal in the survey. But grey squirrels are just 1 of the 28 wild mammal species that have been recorded during Living with Mammals. Over the survey's 15 year history, mammal sightings range from smaller species such as wood mice, water voles and hedgehogs, to much larger species including deer, badgers, foxes and otters. David Wembridge, Surveys Officer at PTES, continues:- "One thing to come out of this survey is the surprising number of different mammals present in urban areas. Some are only rare visitors to our gardens and parks, but if we can encourage that diversity, it's a good indication of the natural health of our towns and cities."

Many of Britain's mammals, including the hedgehog; recently voted as the nation's favourite mammal in a 2016 poll; foxes, grey squirrels and bats, are typically found in household gardens, recreational areas, cemeteries and brownfield sites, but other green spaces close to buildings may also provide a home to them. However, there are some mammals that only live in certain parts of the country: red squirrels are found mostly in Scotland, on the Isle of Wight and in northern England; while hazel dormice, which are rare but occasional visitors to gardens, are mostly found in southern counties of England and in Wales. Wembridge concludes:- "The natural world is never far away from us, even in Towns and Cities. The presence of wild mammals is a positive sign of the health of theses spaces, and while it may not be commonplace to see some of these species, we can still find a surprising number. Taking part in Living with Mammals is a huge help to PTES' ongoing conservation efforts."
To take part in PTES' 2017 Living with Mammals survey, register online. If you want to support PTES' ongoing conservation work, you can donate ₤3 by texting:- 'PTES17 ₤3' to 70070.

Isle of Man Steam Packet Company becomes race sponsor at mountain bike endurance challenge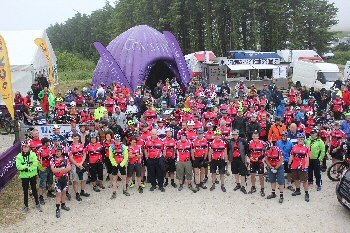 THE Isle of Man Steam Packet Company will be title sponsor of 2 race categories at this year's Conister Bank Longest Day Longest Ride event.

Established in 2010, the annual mountain bike challenge sees hundreds of riders tackling a challenging and diverse 5 kilometre course, at Conrhenny Plantation for 24 hours.

There are 8 prize categories and the Steam Packet Company will be title sponsor of the Solo Male and Solo Female competitions, where the winners are the riders who cover the most miles.

The prize for the winner in each category will be all expenses paid entry to a UK mountain bike competition over the summer, including free return travel for a car and two people contributed by the Steam Packet Company.

In addition, the Steam Packet Company has supported the Conister Bank LDLR by creating special travel and accommodation packages for visiting riders, to make it easier and even more affordable for off-Island mountain bikers to take part.

In its 1st year, the event attracted just 16 competitors but last year 278 riders took the start.

Almost 100 entries have already been received for this year's running, on 1 and 2 July 2017, including riders from the UK, Ireland and even Denmark.

Each year the 24 hour challenge raises money for a nominated charity, with more than ₤29,000 collected since 2010. This year funds will support Organ Donation Isle of Man.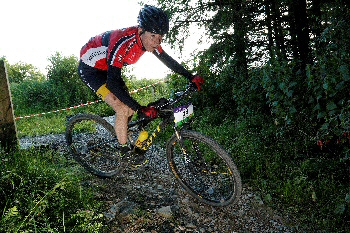 Founder Gary Cooper said:- "The Conister Bank LDLR is a real test of physical fitness, stamina and mental toughness on a technical but achievable route, as well as an event firmly focused on enjoyment and fun for everyone involved. That combination, plus the Isle of Man's growing reputation as a mountain biking destination, has helped the event go from strength to strength and we are beginning to see more and more off Island riders signing up. The support of the Steam Packet Company in offering special travel and accommodation packages for competitors will make it even easier for riders from other countries to take part, helping to make the Conister Bank LDLR a truly international contest. We're delighted to welcome the Steam Packet Company on board as title sponsor of the Solo Male and Solo Female categories and would like to thank them for all their support."

Steam Packet Company Chief Executive Mark Woodward added:- 'The Isle of Man is a great destination for mountain biking and events like the Longest Day Longest Ride help raise awareness and bring people to the Island. We're delighted to be supporting this year by contributing to the prize package for the Isle of Man Steam Packet Company Solo Male and Solo Female categories, as well as creating special travel and accommodation packages to help the event grow. We work with many event organisers to offer such packages, making it simpler for visitors to organise their trips, and I'm delighted to see the LDLR packages are already attracting entries from as far afield as Denmark. We wish Gary and his team all the best and look forward to another thrilling event."