Biggest ever Summer Arts Market moves to new venue Liverpool Cathedral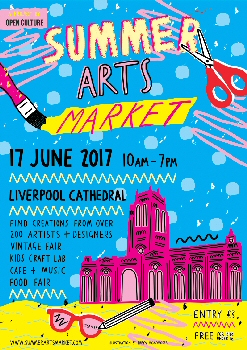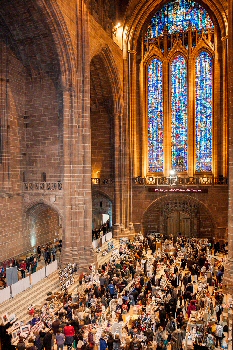 OVER 200 contemporary artists, designers and makers selling work at Liverpool Cathedral on 17 June 2017, alongside Vintage and Food Fairs, from 10am to 7pm. Entry will be ₤3 and under 16's will be able to attended the event for free!
The North West's biggest arts, craft and design market returns, on Saturday, 17 June 2017. Taking place in its new home the awe inspiring Grade I listed Liverpool Cathedral, local arts organisation Open Culture will stage an independent shopping experience like no other.

The Summer Arts Market will feature the creative work of over 200 of the region's best artists, designers and makers selling handmade work and original designs directly to the public. Thousands of items will be exhibited and on sale; everything from photography, ceramics and jewellery to screen prints, decorations, cards, clothing, photography, woodwork, glassware, textiles and handmade beauty products.

A pop up vintage fair will be situated downstairs in the Cathedral's Concert Room offering shoppers a range of vintage clothing, bags, jewellery and homewares.

A dedicated food fair will offer delicious handmade food and drink including handcrafted chocolate truffles, fruit liqueurs, blended teas, jams and chutney and lots more.

Organisers Open Culture are seeking applications from new local food and drink producers looking to sell their produce at the event.

Charlotte Corrie Open Culture Director says:- "We're always on the look out for new people who might benefit from getting their work out to sell directly to the public. The Summer Art Market is helpful not just as a platform for sales but also helps to promote new businesses and gives the opportunity to make new contacts, attract new clients and finding other outlets for selling too."

Applications for new stallholders are being accepted until 17 April 2017 and more information about taking part and prices can be found online.

The Cathedral's Welsford Café will be open all day serving a BBQ and other refreshments, and there will be a craft workshop for children and the young at heart, from 11am to 4pm.

The Summer Arts Market is organised by Liverpool social enterprise Open Culture, who have staged the event annually since 2013. The market aims to provide the public with a chance to purchase affordable, unique work directly from artists and makers; helping to support independent businesses in the creative economy and keeping money local. Open Culture also organise the seasonal sister event the Winter Arts Market which takes place on 2 December 2017. For more details and a preview of some of the exhibitors can also be found online.

Former Liverpool FC stars to start Vitality Liverpool ½ Marathon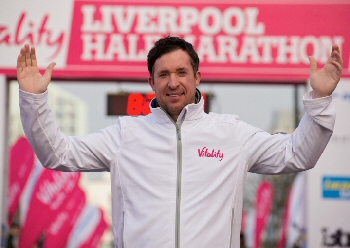 LIVERPOOL FC legends Ian Rush and Robbie Fowler have been confirmed as official starters of this Sunday's Vitality Liverpool ½ Marathon.

The 2 strikers will sound the horn as over 5,000 runners cross the start line in front of the Pier Head Liverpool, at 9.00am, on Sunday, 2 April 2017.

Ian Rush made 660 appearances for the Reds, scoring 346 goals, with Robbie Fowler appearing in 369 games scoring 183 goals; naturally both are considered legends of Liverpool FC.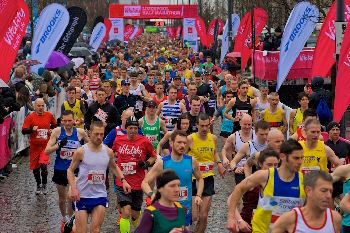 A wealth of runners will be raising vital finds for the Liverpool FC Foundation; which is the Club's official charity.

Sunday's race is part of the national Vitality Run Series.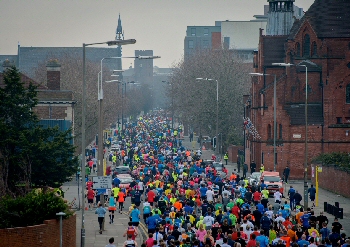 Neville Koopowitz, CEO of Vitality, said:- "We are delighted that Robbie and Ian will be our race starters With their involvement and the generous support of the Liverpool crowds, it promises to be a great day for runners and all those involved with the run."