KEALER:- SUPERMAN
(Zomba Records)

Review by Dominic Bonner
BOUNCING back from a life of hell may be the best part in returning to the world that enables a show of superhuman qualities – even if there is an element of madness. This record is no exception to the rule as frontman Jason Kelly spits out an edgy track with a tale of excesses and hard times.

Superman is an infectious track of Manchester sound, bouncing the aural senses to irresistible foot-tapping beats. Its elements of dance rock almost carry the listener through the track with almost mind numbing consequence, stopping any schedule you have for the rest of the day.

This release pre-empts their forthcoming album 'My own worst enemy' due on May 26. Nevertheless, this manic track serves the basis musically phonemic pleasure – delicious!
4 stars out of five stars:-




Melanie C - live at the Royal Court Theatre, Liverpool.
The Second Coming
Report and photographs by Dominic Bonner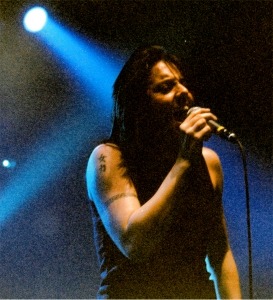 IT was no surprise that rumours of being dropped from her record company would see the return of the great Mary Magdalene of pop herself, Melanie C, to the Royal Court Theatre – where a warm reception is always guaranteed of almost biblical proportion.

A near sell out gig with an armada of arms vacillating in adoration throughout, this was a gig not intended for a litmus test of fan loyalty. Indeed, it was more of a publicity exercise that was to the point – showing a gastronomic feast of pure pop delight despite the fact that Mel Chisholm had only visited Liverpool some two months earlier.

Unlike many pop gigs of an orchestrated and automaton approach given to the hordes of fans from many bands of present and past – this was far from a prevailing and expected disappointment. Indeed, it was somewhat reminiscent of a gig in the Royal court by All about Eve nearly two decades earlier – and equally just as magic.
Chisholm started the gig with the bang she intended with 'Yeah Yeah' setting the tempo and quality of what was to come for the rest of the concert. Engaging her fans and setting them into frenzy. Ironically, she showed her

mastery of the stage with an instant crowd-stopper from her album 'reason' with 'Soul boy', which gave a tentative mesmerizing silence from the audience.
Backing bands for any solo artist are often seen as disposable bit parts of the plastic pop scene. Nevertheless, Mel C's interaction with the crowd, giving her humble respect of her band with an admittance of total dependency, showed that artist name aside.
This band is formidable and powerful unit, where several numbers illustrated heavy rock edges in her songs, were just as powerful and endearing as any big heavy rock bands of the past.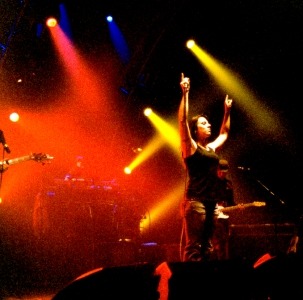 Not surprisingly the usual suspects of hits such as 'Never be the same again' and 'Northern Star' would at some point during the one hour thirty minute performance set the audience alight as they danced on their seats through the twists and turns this gig would take. Even at one point, the enthusiasm of Chisholm caused her to engage them by saying, 'Any Evertonians in here? They are doing alright aren't they?' Knowing full well, that would show some divisive elements and attempt to bring them together with her music, again igniting them into forgetting football differences.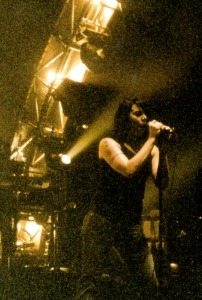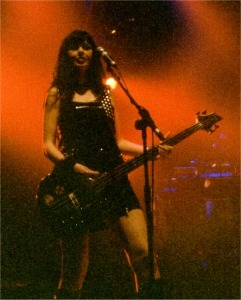 However, this superhuman performance had its mishaps. Comedy managed to sneak its way to centre stage as the star showed her mortality on the song 'Beautiful Day' in which she forgot her words and the comical impasse of the pit crowd guiding her way through the song was unforgettable.

The evidence of this night showed that any fall of this pop star is rather unlikely. Respectfully put, the former spice girl can be likened to nothing other than Shiva as opposed to a disposable diva – even though she has fallen victim to the brunt of a publicity backlash and intellectual penury in the past. The successful future of the female Robbie Williams is beckoning. Ignore her at your peril.