2 females wanted in connection to 5th Floor Flat arson attempt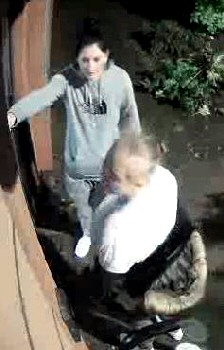 MERSEYSIDE Police have issued CCTV images of 2 women who Officers would like to speak to, as part of an investigation into incidents of attempted arson, at a residential tower block, in Bootle. Officers are investigating a number of incidents where 2 females have entered Wren House, on St James Drive, after midnight and attempted to set the fire alarms off by waving lit pieces of paper under the detectors. In 1 incident, at 1.05am, on Tuesday, 16 May 2017, a resident on the 5th Floor heard his letterbox rattle. He went to investigate and found a pizza box on fire, on his doorstep. He saw a hooded person running to the internal stairway and a blonde female holding the door open. The fire was contained and nobody was hurt in the incident. Officers have issued CCTV images of 2 women who they believe could help with their enquiries.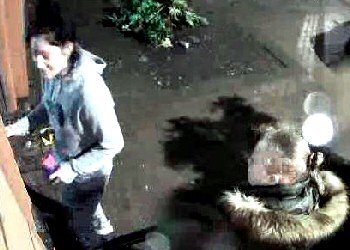 Inspector Susan Stribling said:- "The actions of the individuals involved are totally reckless and could easily have resulted in an incident with tragic consequences. We have issued CCTV images of 2 women we would like to speak to in connection with this investigation and we urge anybody who can identify them, or the women themselves, to get in touch. We cannot tolerate this kind of dangerous behaviour and we are determined to bring the culprits to justice."

Anybody with information is asked to contact Merseyside Police on:- 0151 777 3851 or the Crimestoppers line anonymously on:- 0800 555 111.


CCTV images issued following attempted robbery at a jewellery shop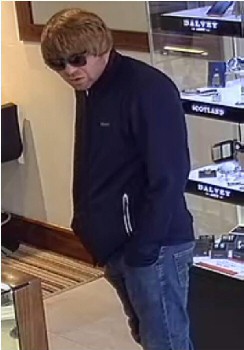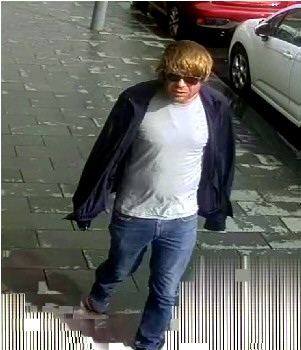 MERSEYSIDE Police Detectives have issued CCTV images of a man they would like to speak to following an attempted robbery at a jewellery shop, on Tulketh Street, Southport. Just before 9.30am, on Saturday, 13 May 2017, a man walked into Collingwood Jewellers and is reported to have made demands for money from staff members. It is believed the man may have been armed with a handgun. The man left the shop a short time later, empty handed. It is believed he may have driven away in a green Mazda car. Nobody was injured during the incident, but staff members were left shaken by their ordeal. The man is described as white, 5ft 10in tall, in his mid 30's and of stocky build. It is believed he was wearing a fair coloured wig, sunglasses, a black jacket and blue jeans and was carrying a black bag. Officers have issued CCTV footage to the media of a male they believe could help them with their enquiries. Anyone who recognises the man, you are the man himself, or you know anyone who has information which could assist the investigation, Merseyside Police are asking you to call them on:- 0151 777 3833 or alternatively contact Crimestoppers anonymously, on:- 0800 555 111.
---
Merseyside Police on hunt for bound elderly victim
MERSEYSIDE Police are appealing for the public's help in finding 3 burglars who confronted an elderly woman in her Merseyside home. The offenders knocked on the door of the property on Willow Hey, Maghull, shortly before midday, on 1 June, 2017. The female occupant opened the door only to be confronted by the 3 offenders who forced their way into her property. They then searched the house until finding a quantity of cash and fleeing in a dark coloured hatchback type vehicle, in the direction of the East Lancs Road. The victim's elderly husband, who is bed bound, was unaware of what was taking place. Merseyside Police Detective Inspector Terry Davies said:- "This was a particularly nasty crime against an elderly and vulnerable couple, in their home. We will not tolerate criminals striking such fear into our communities and we are appealing for the public's help in finding the offenders, so that we can bring them to justice. This incident happened in broad daylight, in the middle of the day and we urge anybody who saw anything or who believes they may have information that could lead us to the offenders to come forward. Anybody who can help should contact the CID Office, at St Anne Street Police Station, on:- 0151 777 4065 or anonymously via Crime stoppers on:- 0800 555111."