Tea at the Town Hall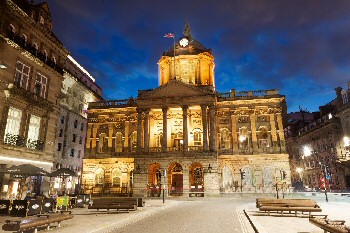 TOURS, tea and tipples are just some of the treats in store for visitors to 1 of Liverpool's most beautiful buildings.
Liverpool Town Hall is throwing open its magnificent doors for nearly a fortnight of open days, over Monday, 14 August to Sunday, 27 August 2017, which will give members of the public the chance to have a look around 1 of the crown jewels of the City's world heritage site.

For the 1st time visitors will be able to enjoy afternoon tea, served on vintage china, in the Lord Mayor's Tea Parlour. It will be available from Thursday, 17 August 2017, until Sunday, 20 August 2017 (as part of National Afternoon Tea Week) with a selection of delicious sweet and savoury treats on offer. Booking is essential and tickets are just ₤17 per person for the afternoon tea, or to add a bit of fizz to the occasion it's ₤22 with a glass of Prosecco. You can go online for more information and to buy tickets.

Another new addition is the transformation of the iconic Town Hall balcony into a green haven of peace and relaxation where a chilled glass of Prosecco can be enjoyed.

The usual favourites return for this annual event as legendary local historian Steve Binns MBE returns, ahead of his retirement, to lead guided tours, sharing his unrivalled knowledge on one of his favourite subjects; Liverpool Town Hall. Other experienced guides will also be on hand to give visitors a fascinating insight into life at the venue.

The tours which cost ₤5 per person and can last around an hour and a ½, will take place on the following dates:-
► Monday, 14 August 2017.
► Tuesday, 15 August 2017.
► Wednesday, 16 August 2017.
► Thursday, 17 August 2017.
► Friday, 18 August 2017.
► Saturday, 19 August 2017.
► Sunday, 20 August 2017.
► Monday, 21 August 2017.
► Tuesday, 22 August 2017.
► Wednesday, 23 August 2017.
► Thursday, 24 August 2017.
► Saturday, 26 August 2017.
► Sunday, 27 August 2017.
Times for the tours vary, so to find out more information and to book a place, call:- 0151 233 3020. Alternatively, visitors are welcome to have a wander around the Grade I listed building for free during the fortnight, from 10am to 4pm each day, except 19 August 2017 when it will be from 10am to 3pm. They can take in the stunning 18th Century surroundings such as the detailed frescoes that hang in the entrance the hall, the incredible chandeliers taking centre stage in the concert room and large ballroom and the grand sweeping red carpet staircase.

Liverpool's Lord Mayor, Councillor Malcolm Kennedy, said:- "The Town Hall is 1 of Liverpool's gems; architecturally it's stunning, inside and out, so this is a fantastic opportunity for both locals and visitors to spend some time here and see this amazing building for themselves. The open days were extremely popular in 2016, in particular the guided tours as visitors were wowed by Steve's encyclopaedic knowledge of the Hall and the fascinating history to the building. I'm sure the addition of Afternoon Tea will prove to be a huge hit and I look forward to partaking in a scone or 2 with visitors!"

Liverpool Town Hall is home to the Lord Mayor of Liverpool and is regarded as one of the finest surviving 18th Century Town Halls in the country. Some Town Hall highlights not to be missed across the fortnight include visits to the:-
► Dining Room:- A room designed to impress, look no further than the Dining Room. It has hosted a great number of civic banquets and events over the years, and antique items of sculpture and ceramics are displayed in the room along with fine works of art, crystal chandeliers and the outstanding celing which is carved in gold. For the open days the polished Italian Mahogany dining table will be dressed with civic silver.

► Crypt at the Café:- Visitors are able to relax and enjoy a slice of cake or 2 in the ambient and historic surroundings of the brand new 'Cake at the Crypt Café'. Free WIFi is available and there's also a souvenir shop to peruse for a memento of the day.

► Hall of Remembrance:- The Hall of Remembrance, which was opened by the Duke of Windsor, then Prince of Wales, in 1921 is Liverpool's Roll of Honour to over 13,000 galant Military men from Liverpool who lost their lives during the First World War. Among those names recorded are a number of holders of the Victoria Cross, most famously Captain Noel Chavasse, 1 of the very few to have earned the distinction twice. Visitors will be able to search for their relatives with individually printed certificates available at:- ₤7.99.

10 worst holiday destinations for Liverpool residents revealed
IT'S that time of year again when the Schools are breaking up and many of us are jetting off to sunnier spots; however spare a thought for those Liverpool residents travelling to Spain this summer.
A new study has revealed the top 10 worst destinations in Europe for illness and accidents. Spain topped the list as the worst European holiday destination for Liverpool residents, for both sickness and accidents, with nearly 30,000 cases. This was followed by France and Portugal with 7,900 and 5,600 incidents, respectively. With over 82,000 Liverpool residents becoming injured or sick on holiday every year, Manchester based solicitors, Michael Jefferies Injury Lawyers, found that over ½ of respondents had suffered from illness or injury whilst holidaying across Europe and a staggering 70% of all incidents took place there.

The top 10 places where Liverpool residents got sick and suffered accidents abroad in Europe were:-
| | | |
| --- | --- | --- |
| 1 | Spain | 35% |
| 2 | France | 10% |
| 3 | Portugal | 7% |
| 4 | Greece | 9% |
| 5 | Italy | 4% |
| 6 | Cyprus | 4% |
| 7 | Germany | 3% |
| 8 | Denmark | 3% |
| 9 | Bulgaria | 3% |
| 10 | Croatia | 1% |
On average, holidaymakers from Liverpool lost over a day and a ½ of their time away due to sickness and accidents. They expect to be able to claim back an average of ₤210 for sickness abroad caused by food poisoning. For a minor accident abroad in the hotel or pool they would expect to be claim back an average of ₤198 in compensation and ₤547 for a major accident. Over 40% of respondents who had fallen ill, had done so on an all inclusive holiday. Michael Jefferies Injury Lawyers receives the majority of its food poisoning claims on package holidays, all inclusive holidays and cruises, as this is when large groups of holidaymakers are staying together within a contained space. On cruise ships or in holiday resorts, there is also a higher chance of groups of people suffering from food poisoning at a similar time after visiting the same food outlet, or spreading the bug more easily between themselves.

Michael Jefferies, managing director of Michael Jefferies Injury Lawyers comments:- "For many of us, going on holiday is the highlight of our year, something we spend months looking forward to. Unfortunately, suffering an injury or becoming sick while away on holiday can ruin the experience and the results show that these are regular occurrences for Liverpool residents. If this applies to you and your holiday was in the last three years, you may be able to make a claim for compensation and for any time off work you had to take."

Top tips on what to do if you fall ill or have an accident away:-

1. Keep hold of all documentation, such as any receipts for medical expenses and a copy of your medical report from the Doctor.

2. Make sure you get the details of any witnesses to your illness / injury.

3. Report the incident to a travel representative or the hotel manager if it happens in your Hotel.
---
Handgun and sword used in a shop robbery, in Southport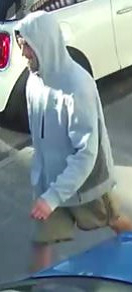 MERSEYSIDE Police Detectives have given the media CCTV images of a man they would like to speak to, following an armed robbery that took place at a shop in Southport. We are told that Officers were called to Freshway General Store, on Rufford Road, Southport, just before 7.30am, on Sunday, 18 June 2017, following reports that 2 men had entered the premises. It is believed that 1 of the men was armed with a sword and 1 was armed with a handgun. The men left the shop with a quantity of cash and cigarettes. We are also informed that the shop assistant had suffered an injury to their face during the incident. We are also aware that she has been left badly shaken up by their ordeal. An investigation is underway and detectives have issued images of a man, who they believe could assist with their enquiries. Anyone who recognises the man or has information is asked to contact Merseyside Police on:- 0151 777 3931/3823 or the Crimestoppers line anonymously on:- 0800 555 111.