Hope and Glory Festival Fiasco
Photographs by Jo Forrest,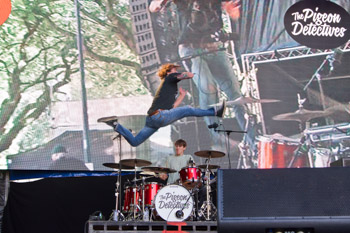 THE Hope And Glory festival came to Liverpool with big promises and for some, the event was a fantastic event until it was mysteriously cancelled, sometime on the Saturday Night or early Sunday morning, 6 August 2017.

This followed a series of bizarre outbursts posted on the official Hope and Glory Festival Twitter page, that has since been removed along with the events Facebook Page. Festival organisers, who come from Staffordshire are reported to have said they had cancelled the event because "they had felt that they could not ensure Sunday would be a safe event." That followed on from reports of overcrowding, long delays for artists and acts getting axed last minute, like Charlotte Church, who was due to perform on the Saturday, but then got cut from the line up after she had arrived back stage!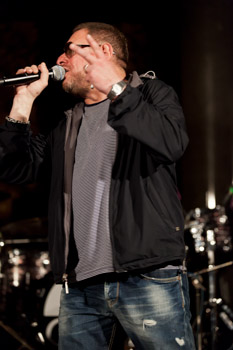 As the news broke on Sunday morning about the event being cancelled, many took to both Twitter and Facebook to voice their views. When festival goers arrived to the event on Sunday, they were only turned away. When they asked how to get refunds, no one could tell them anything other than to go to the Festival Website and contact the Ticket Providers for more information.

Our Photographer Jo, who was attending the event, said:- "I could not see what the issue was that lead to the cancelation on Sunday. All I could see was a fantastic atmosphere and the normal issues that events like this have. I arrived back on Sunday, ready for a fantastic last day, only to be told it had been cancelled. I think that is why it was such a shock to many to find out this way, that it had been cancelled."

We would like to point though, that Liverpool did stepped up, once again, as many of the City's venues stepped in to help accommodate the many artists and fans who were left without places to go. It was also fantastic to see so many of the big name acts saying that they still love City and that it's not the fault of Liverpool that this event had been pulled...

Because of the collapse of the event, even dismantling of it was also fiasco in itself. Clearing of the site was taking longer than planned and has had a major impact on the World Museum and the Walker Art Gallery, blocking access to the venues.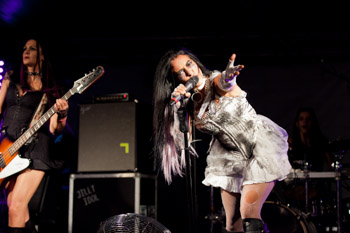 By the end of the week, people where still on Twitter dubbing the event as "The most shambolic festival in history" and also venting frustration about the lack of forthcoming refunds. With still no proper communication from the Staffordshire based firm, all Twitter Pages and Facebook Pages disappearing, people where getting more and more upset. We did find that on the event's website, within the ticket conditions page, it says to email them via:- Tictickets@HopeAndGloryFestival.Co.UK for exact instructions, it also says contact:- Hello@tinyCOW.co.uk to request a refund. Please let us know if you have managed to get a reply via these email addresses, and got your refund back!
Despite Skiddle, an online ticket sales service, not have any involvement in the organisation of the event it appears that Ben Skiddle, Co-Founder of Skiddle, has also felt the same way as many of the Twitter and Facebook users. He Tweeted on Friday, 11 August 2017:- "Today Skiddle put our customers 1st, and reimbursed a cancelled festival out of our own pockets. The event organisers should be ashamed." Adding:- "It's far too early to cause utter chaos, then hide behind a Ltd company. Ticket agents picking up the pieces despite no wrongdoing." If you got tickets via Skiddle and want to apply for a refund, please send them an email along with your order ID, within 7 days. They will be offering all Sunday ticket purchases a full refund and a 50% refund to cover weekend ticket holders.
At this point it looks unlikely that any money will go to Manchester bomb victims, as pledged, by the event organisers, Hope and Glory Festivals Ltd. from Lichfield, Staffordshire, as well.

It is unclear as of yet what went wrong, but it has seriously damaged Liverpool's good reputation to deliver amazing events, despite not being run by a Liverpool based firm. Liverpool City Mayor Joe Anderson has since promised that Liverpool City Council will be fully investigating what went wrong. Also the leader of Liverpool's Liberal Democrats, Councillor Richard Kemp, has asked that the City Council deliver a "full report" that should be made public, focused on the problems, if any, that lead to the cancelation.

One reader said:- "Companies House website makes for interesting reading, as it says that on Samantha O'Hanlon was a Director since 19 October 2016, but Resigned on 10 August 2017. Lee O'Hanlon was then appointed as a Director, on 9 August 2017. The only other Director of Hope and Glory Festivals Ltd. who where putting this event on was Iain Kerr, who was appointed as a Director on 19 October 2016."

So what are your views on the shambolic cancellation? Please email us to:- News24@SouthportReporter.com.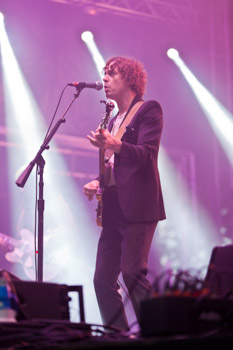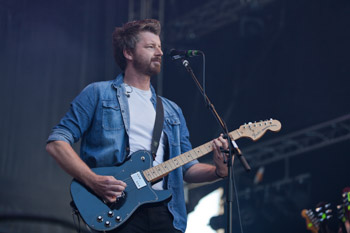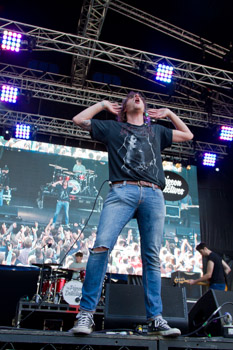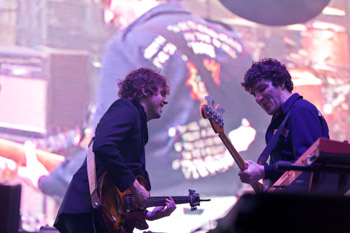 PAGE 1 OF 3
We hope you liked the photos, but please, don't copy them. Please help us to keep our copyright intact and to keep this site online. Click on here to find out how you can get you copy of these photos.