CLOUD PLAY
AFTER a clean 'Le Mans' start yesterday, the Clipper 2002 race fleet have split into two packs overnight. The first twenty-four hours of racing always provides some close tactical racing and the start of Race 11 to Mauritius has proved no exception.
Last night the fleet remained close, some using lightweight spinnakers, some wind-seekers and others their Yankee 1 headsails - All trying to eke the most out of the 6-7 knots true wind for sharper sailing.
This morning it appears that King Neptune has enjoyed playing with this chessboard of yachts and allowed some to utilise favourable clouds to dash south and left others with clear blue skies and little progress.
Duty Skipper Ross Daniel on New York Clipper reports today that the fleet has remained in two packs, but that they have separated out overnight with the Southern pack consisting of London, Jersey, Glasgow, New York and Liverpool managing to escape 15 miles further South. Fleet Victualler Vicky Margerrison aboard fourth placed Liverpool Clipper excitedly wrote this morning that the sailing was rather "wet and squally - but we have wind!"
As skipper Richard Butler on board race leader Bristol Clipper rightly points out, making this much Southing might not look too good on the "Distance To Go" for this pack of boats, but he has asked his supporters back home not to start rejoicing yet. Although he appears to be out in front, there is a long way to go and the more Southerly course that this second pack has taken, compared with his team, Hong Kong and Cape Town Clipper, may pay dividends as they could well get to those all-important trade winds first.
Seemingly, light wind experts will have to stick to what they know. However, the breeze dropped off a little last night but skipper Ross reports that it was a beautiful night with an amazingly bright moon. Making a steady 6 knots, he is happy, but like the rest of the fleet, the New York Crew cannot wait to get their heavyweight spinnakers out once more for the trade winds and make haste away from the agonizingly low wind towards Port Louis."
Report with thanks to Liverpool City Council.
PUPILS PUT ST GEORGE'S DRAGON IN THE PICTURE
PUPILS from Liverpool schools have scaled new artistic heights to put a dragon's tale in the picture, after entering a competition to illustrate a new children's book commissioned by St George's hall.

The book, published by Garlic Press and written by Arabella McIntyre –Brown, is about a mythical Chinese dragon who has lived in St George's Hall since it was built in the 1840s. Schools were invited to submit pictures of dragons, with the 30 best being used to illustrate the book.

Pupils from Abbots Lea School; Our Lady's Bishop Eaton, St. Francis of Assisi, St. Hilda's and Liverpool Bluecoat are among the top prize winners with another 10 schools providing 25 runners up. They will receive their prizes at a ceremony at St George's Hall on Monday May 12.

Councillor Warren Bradley, Executive Member for Leisure and Tourism, said:- "The success of this competition shows just how talented and creative children in Liverpool are and I hope that their work will help make the book a bestseller."
__________________________

Up and AWAY on a Fantastic Weekend!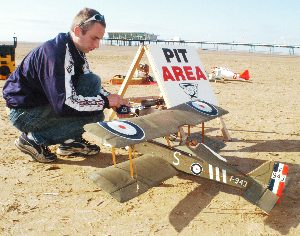 The Beach was home to the Champion Newspapers Model Aircraft Show. Unlike last year, with good weather for much of it, it was chocks a way on what organizers said "the best yet." "Well done to the Champion. With out their support this show would not be as successful as it has been, with people coming from all over the UK to fly on what is a very unique model aircraft event."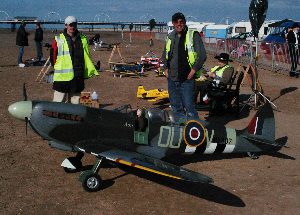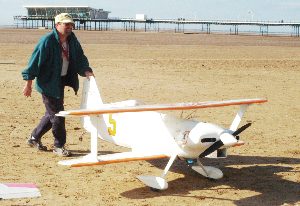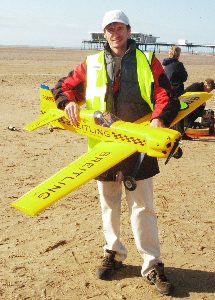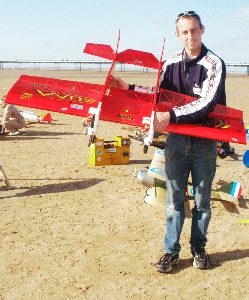 Photographs by Patrick Trollope.