People with diabetes urged to opt for healthier curries during National Curry Week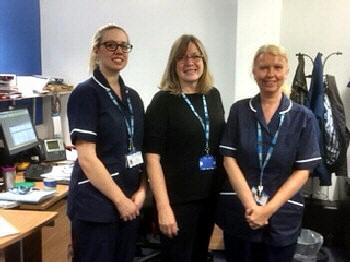 PEOPLE with diabetes are being called on to learn how to cook healthier curries to help manage their condition and live healthier lives. With National Curry Week presently underway, ending on 16 October 2017, Lancashire Care NHS Foundation Trust's 'DESMOND' Service which supports people with Type 2 Diabetes is advising people with diabetes that they can still enjoy a good curry while still eating healthy, and that attending a 'DESMOND' sessions would provide participants with the knowledge and skills to manage and improve life with Type 2 Diabetes.

Heather Platt, Diabetes Structured Education Coordinator at Lancashire Care NHS Foundation Trust, said:- "Everybody loves a good curry and why shouldn't they? People, however, need to realise that curries are not always as healthy as they should be. Just by making a few simple changes, people can make a healthier curry that is both tasty and delicious. This is particularly important for people with diabetes or at risk of developing the condition. Attending 'DESMOND' sessions can help people understand what diabetes is, make healthier food choices, become more active and learn how to live well with diabetes. Our service also advises on how to cook homemade curries using less fats and oils, and adding more vegetables and pulses for a cheaper option such as chickpeas and lentils. If you buy readymade curry from the supermarket use the food label and traffic light information to make healthier choices."

The 'DESMOND' service has developed 10 top tips to make curries that are high in flavour and low in calories:-

► Limit the amount of oil to 1 teaspoon per person (choose olive oil, rapeseed oil and sunflower oil which are higher in unsaturated fats.)
► Use low fat crème fraiche, low fat yoghurt and fromage frais.
► Go veggie and add pulses such as chickpeas and lentils, which are a good source of protein.
► Add lots of different vegetables which add colour and make up your '5 a day.'
► Watch the salt.
► Tomato based curries are a great switch and need very little oil.
► Use fish to add omega 3.
► Reduce meat and use leaner cuts.
► Instead of fried rice or pilau, swop to boiled rice.
► Add more herbs and spices and reduce the extra salt.

Curry is a national favourite with over 9,000 restaurants in the UK serving curries and millions of Britons who enjoy the dish. More information about making curry and Asian food healthier can be found on the Diabetes UK website. Lancashire Care is the local provider of a national programme called:- 'DESMOND' that supports people living with Type 2 diabetes. 'DESMOND,' which is an acronym for Diabetes Education and Self Management for On going and Newly Diagnosed. Attending a 'DESMOND' session will help someone to understand how food, activity and medication affect their diabetes control, what the long term risks of living with Type 2 diabetes are and how an individual might reduce these risks.
To find out more, contact the 'DESMOND' Office on:- 01772 777620 or send an email. Alternatively, speak to your GP, practice nurse or health care professional. For general advice on any form of diabetes, call the Diabetes UK Helpline on:- 0345 123 2399 or visit:- Diabetes.Org.UK.
---
Liverpool conference on Palestine
LIVERPOOL Friends of Palestine are holding a major day conference Britain and Palestine, 100 Years of Broken Promises, at the Friends Meeting House, Liverpool, on Saturday, 21 October 2017. The conference will be chaired by Nicholas Frayling, Dean Emeritus of Chichester who was Rector of Liverpool Parish Church, from 1987 to 2002.

The main speakers will be:-

► Ben Jamal, Director of the Palestine Solidarity Campaign (British born of Palestinian Heritage)

► David Cronin, journalist, Deputy Editor of Electronic Intifada and the author of the recently published Balfour's Shadow; a Century of Support for Zionism and Israel

► Professor Jonathan Rosenhead, Emeritus Professor at the London School of Economics, who was brought up in a strongly Zionist family in Liverpool.

The conference is held to mark the centenary of the 'Balfour declaration.' On 2 November 1917, the British Foreign Secretary Arthur Balfour sent a letter to Lord Rothschild saying that:- "His Majesty's Government view with favour the establishment in Palestine of a national home for the Jewish people and will use their best endeavours to facilitate the achievement of this object, it being clearly understood that nothing shall be done which may prejudice the civil and religious rights of the existing non-Jewish communities in Palestine, or the rights and political status enjoyed by Jews in any other country."

Speakers will talk about the Declaration, the period of the British Mandate in Palestine and the founding of the State of Israel in 1948, which led to the flight of Palestinians, many of whom still live in refugee camps. Speakers will also address subsequent events, including the aftermath of the 1967 war and the continued Israeli occupation of Palestine, including the unequal treatment of Palestinians within present day Israel. The conference will be of interest to all who want to know more about this period of Britain's colonial history and who are concerned to bring about a just solution to the contemporary problems. There will be group discussions in the second half of the day to share ideas.

Lancashire Care has been shortlisted for the Excellence in Diversity Awards!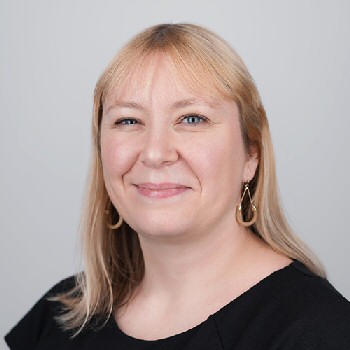 LANCASHIRE Care NHS Foundation Trust's Equality and Diversity lead has been shortlisted for the Head of Diversity and Inclusions Award, at 1 of the UK's most anticipated diversity awards.

Emma Allen, Equality and Diversity Lead has successfully been shortlisted for the 'Head of Diversity and Inclusion' at this year's Excellence in Diversity Awards, for her work in showing leadership, commitment and motivation and driving the diversity agenda throughout an organisation and the wider community. Emma is 1 of 5 people shortlisted, recognised for their hard work, passion and devotion to the equality, diversity and inclusion agenda through the promotion of all strands of diversity including:- age, disability, gender identity, sexual orientation, race, faith, religion and culture.

This year's Excellence in Diversity Awards will recognise and celebrate all of those who put diversity at the heart of everything they do and go above and beyond the call of duty to improve the lives of others in their communities and workplaces around them and will include a host of performances, inspirational stories and special guests.

Emma Allen, Equality and Diversity lead at Lancashire Care NHS Foundation Trust said:- "I am so proud to be shortlisted for this award, especially because I absolutely love my job! Lancashire Care NHS Foundation Trust is committed to diversity and inclusion and I am enthusiastically supported by our Board, our Equality and Diversity Champions all over the organisation, and Jo Harrison who works alongside me. It's a privilege to have our work recognised by Excellence in Diversity and we are really looking forward to meeting and learning from fellow shortlisted nominees."

Paul Sesay, Chief Executive of the Excellence in Diversity Awards said:- "In difficult and challenging times, using the talent of a diverse workforce is more important than ever. Considering the diversity of your workforce and fostering an inclusive working environment can bring business benefits and provide a market advantage. The Excellence in Diversity Awards continue to be an exceptional way to celebrate the courageous actions of individuals and organisations, who are already striving for inclusion. Let's celebrate the tremendous feats of our incredible shortlisted nominees. Congratulations to all!"

To view the full list of shortlisted nominees, please visit the Excellence in Diversity Awards' website. The winners will be announced the prestigious black tie ceremony at The Midland Hotel, Manchester, on 30 November 2017.
---
Council tackles environmental concerns over cockling
WIRRAL Council is working with partners from a number of organisations to address concerns about the impact of shellfish harvesting off the coast around Leasowe Bay. Licensed harvesting at Leasowe has been permitted since the start of September after it was found that cockles were of sufficient size and supply in that location to open the cockle beds up to commercial gathering. The activities are regulated by the North Western Inshore Fisheries and Conservation Authority (NWIFCA) which works in co-operation with the local authority, Natural England and the Food Standards Agency to manage the harvesting activity. The Council has provided dedicated vehicle parking, bins and toilet facilities at a cost to the industry in an effort to ensure the activity doesn't impact negatively on the local environment and on residents and visitors. However, the arrangements are currently being reviewed as local people have expressed concerns over littering and other anti social activities taking place close to the harvesting areas.

Cllr Phillip Brightmore, Cabinet member for Environment, said:- "The people gathering shellfish off the coast at Leasowe have a legal right to be there, they are professionals and fully licensed by NWIFCA to operate. However, they also have a responsibility to be considerate to others; local residents, visitors and wildlife; as they go about their business and while the Council has put measures in place to assist them, we have receiving reports that give us cause for concern. With that in mind, we are re-engaging with our partners to remind the licensed gatherers of their responsibilities and we will seek to take enforcement action if littering or other issues continue around this location."

The harvesting season is open while viable stock is sufficiently plentiful or until April 30 2018, whichever comes soonest. The numbers of people permitted to work on the cockle beds is strictly controlled by NWIFCA and they are restricted as to how they carry out the harvesting; by hand only; and over how they access the beach. In addition to this, the industry has also agreed to take steps to reduce noise levels, particularly during the night time.

Cllr Brightmore added:- "We take the concerns raised seriously and while we have already put measures in place to help minimise the impact on local people and the local environment, it is right that we continue to monitor activities and take action where necessary. If anyone commits environmental crime whilst in the borough they will be subject to fixed penalty notices and the costs associated with cleaning up after them recovered. Wirral Council will not tolerate environmental crime."