Liverpool at forefront of latest developments in cancer care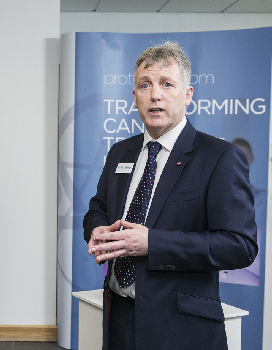 PROTON Partners International Ltd, the company building a ₤35 million cancer centre in Liverpool, is set to outline why the North West is leading the way in the bringing the latest cancer treatment and research to the North West Region of England. Led by Liverpool-born CEO Mike Moran, the company has successfully received formal planning permission to build an Oncology Centre, in Liverpool, known as:- 'The Rutherford Cancer Centre North West.' The Centre will be part of the new ₤1 billion Knowledge Quarter (KQ) in Paddington Village. Proton Partners International is also developing a Genomics Research Centre in the City's Life Sciences Accelerator building. The programme will be the 1st part of a Health Campus, set to surround the ₤335m new Royal Liverpool Hospital. Additionally, Proton Partners International has also agreed to a 2 year collaborative research project with The University of Liverpool, to develop a new measurement system, known as a 3D Water Phantom, to enhance proton beam therapy technology. The company, which is also building centres in Newport, Northumberland and Reading, have been sharing its plans for the region at the NCRI Cancer Conference, that has taken place at the BT Convention Centre. The Rutherford Cancer Centre North West will bring the most advanced treatments in cancer care to the North West, including high energy proton beam therapy (a treatment not currently available in the UK), as well as the latest technology on the market to deliver:- radiotherapy, chemotherapy, imaging and diagnostics. The conventional treatments will be available from late 2018 and high energy proton beam therapy will be available from mid- 019. The Rutherford Cancer Centre North West will treat up to 500 patients a year and treatment will be available to medically insured private patients, self paying patients and patients referred by the NHS.

Mike Moran, CEO of Proton Partners International, said:- "We are proud to showcase our plans for Liverpool and the UK at this year's NCRI Cancer Conference. Our mission is to make the best cancer care accessible to patients across the country and being from Liverpool myself, I'm incredibly proud that my City is not only leading the way in advancing treatment provision, but it is also at the forefront of world leading research projects."

The company's 1st centre in Newport, The Rutherford Cancer Centre South Wales, recently opened to treat patients with chemotherapy and radiotherapy, and the high energy proton beam therapy system is currently undergoing installation. The NCRI Cancer Conference, at the BT Convention Centre over 5 November to 8 November 2017, has attracted over 1,500 delegates and provided a platform for researchers, clinicians and industry representatives to discuss, present and future therapies, along with showcasing high quality research.
---
John Lewis secures breast feeding charter mark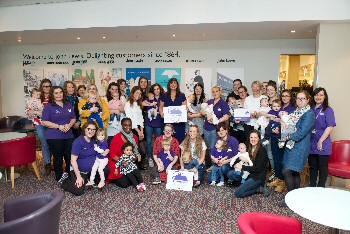 DEPARTMENT store John Lewis has become the latest venue in Liverpool to secure a charter mark for being breast feeding friendly. The City Council's 'breastfeeding Mayoral Quality Mark' aims to make Liverpool a place where mums can breastfeed in comfort when they are out and about. Successful businesses sign up to a 10 point plan which includes:-

► Allow breastfeeding in all public areas.

► Making private areas available for feeding where possible.

► Offering mums a free drink of water or tea/coffee.

► Promoting support services for breastfeeding.

Since the scheme was launched in September, more than 50 cafes, shops and restaurants across Liverpool have achieved the Quality Mark. Each venue receives a certificate and a badge that they can place in their window or door to let customers know they are breast feeding friendly. Deputy Mayor, Cllr Ann O'Byrne, who handed over the Quality Mark certificate to staff at the Liverpool ONE store, said:- "I am absolutely delighted that John Lewis have secured the breastfeeding Mayoral Quality Mark. The store is hugely popular with mums with young children, and the Quality Mark will let them be assured that they can feed their child without being disturbed." Liverpool is seeing an increase in breastfeeding rates, but still lags behind the national average, and the Quality Mark is aimed at making sure they are many venues where mums feel comfortable breastfeeding. A total of 53% of new mums feed naturally, compared to 74% elsewhere, dropping to 32% at 6 to 8 weeks against 44% across the rest of the country. John Lewis Liverpool Head of Branch, Mark Blundell, said:- "We are extremely thankful for receiving the breastfeeding Mayoral Quality Mark from Liverpool Bambi's. It is great for our existing customers and new customers to know that they are able to feel comfortable and at ease feeding their child within our store." To mark the accreditation, the 1st 30 mums to visit with babies, on Tuesday received a special John Lewis gift bag. The City's peer support group for breastfeeding, Liverpool Bambis, who are based at and managed by Wavertree, Childwall and Woolton Children's Centre, has supported 16,000 mums over the last 5 years.

Dog and BMW stolen from a property in Formby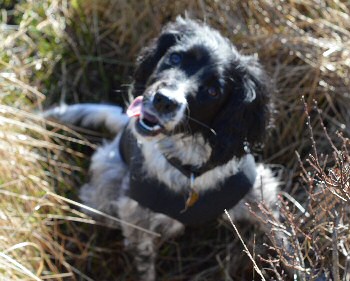 ON Saturday, 4 November 2017, Merseyside Police Officers were called to a report that a 7 year old Springer Spaniel (dog) called:- 'Tilly' had been taken from a property on Freshfield Road, Formby, along with a BMW car. The burglary occurred between around 5.30am and 7.30am. The car was later recovered and the owners are still searching for their dog. The offenders also took a brown Mulberry handbag, purple purse, and a Barbour brown leather satchel along with an iPad Air. Enquiries are now being carried out into the theft and CCTV is being located and reviewed. Detective Inspector Robert Moss said:- "The dog's owners are clearly very distressed and we are doing everything we can to try to locate the person responsible for this incident, and reunite the owner with her pet dog, called:- 'Tilly.' I would appeal to anyone who has seen the dog or has any information about this incident to call our Officers on:- 101 or phone Crimestoppers, anonymously, on:- 0800 555 111."
---
300 cannabis plants have been located at an address in Southport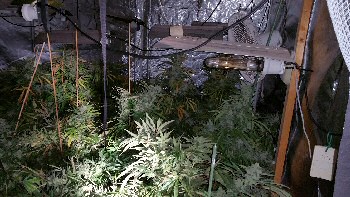 MERSEYSIDE Police, on Friday, 10 November 2017, carried out a warrant resulting in the discovery of a cannabis farm, at an address in Cyprus Road, Southport, at about 8.28am.
We are told that Officers have recovered a total of 300 cannabis plants and a number of cropped plants from the cannabis farm, that would have had an estimated annual yield of nearly ₤1.2m. In the process of the raid Officers recovered alongside the plants was a large amount of growing equipment. They also discovered that the electricity had been illegally bypassed.
Superintendent Matt Boyle said:- "Every cannabis farm our Officers seize and every arrest marks another step in our efforts to disrupt the activities of criminals growing cannabis. We are using everything at our disposal to find cannabis farms and bring those responsible for setting them up, to justice. Police are visiting retailers, such as DIY stores and garden centers to raise awareness of the types of purchases made by criminals, who are looking to set up cannabis farms. Officers have lso been speaking with letting agencies and landlords, as many cannabis growers take advantage of short term tenancy agreements to grow the drug. Unoccupied properties could be subject to utilities being disconnected and other partner agencies will be educated on the signs a cannabis factory is in a property. Information from the public is vital, so we can continue to target cannabis cultivation and drug dealing in our communities. I'm sure no 1 would like to live next door to these potential death traps. I'd ask again if you believe someone is using a property for this purpose, please tell us so we can take action and find those responsible for setting them up."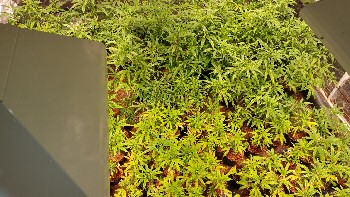 Some of the signs that cannabis is being grown are:-

► Strange smells and sounds.

► Frequent and varied visitors to a property, often at unusual times.

► Gardening equipment being taken into a property, such as plant pots, fertiliser, fans and industrial lighting.

► Windows are sealed and covered or the curtains are permanently closed.

► Heat from an adjoining property.

► Birds gathering on a roof in cold weather.

► Individually these activities may seem commonplace, however, together may indicate something more sinister.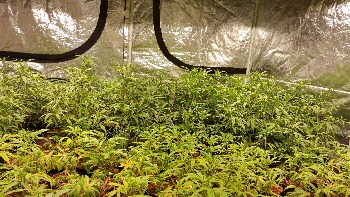 Anyone with any information can call the Police on:- 101, or you can call Crimestoppers, anonymously, on:- 0800 555 111.