Clipper 2017-18 Round the World yacht race reveals ₤7.5 million boost to Liverpool economy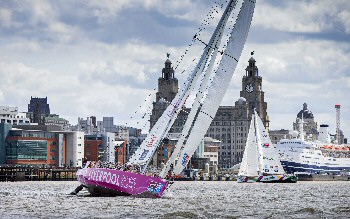 THE Clipper Race, one of the biggest round the world yacht races and 1 of the toughest endurance challenges on the planet, has today announced a positive economic impact of over ₤7.5 million from its Race Start, that took place in Liverpool in August 2017, reinforcing its strength and power as an impactful and highly inspirational global sports event.

Early research commissioned by Culture Liverpool, and conducted by North West Research and Strategy, suggests that the event has already left behind a substantial economic boost to Liverpool and has been responsible for a ₤7,510,000 boost and a further million pounds of visitor spending retention in the City.

Returning to the City bigger and better than ever for the 1st time in a decade, the Clipper Race drew some 220,000 visitors to Liverpool, during the week long schedule of festivities, at the Albert Dock.

Commenting on the report, Clipper Race CEO William Ward said:- "The Clipper Race has developed and grown so significantly over the past 21 years and its ability to deliver such impressive economic and cultural benefits to partners, in addition to providing life changing ocean racing experience to non professional crew, is something that I am very proud of. We had a fantastic time in Liverpool this year and very much look forward to returning in July next year for the finish of the 2017-18 edition."

The Clipper Round the World Yacht Race is unique in that it is the only event on the planet which trains non professional sailors to become ocean racers. Approximately 40% of crew members have never sailed before they sign up. 40,000 nautical miles in length, the circumnavigation is divided into eight legs.

More than just a sailing race, the Clipper Race inspires its adventurous crew to push themselves beyond physical and mental barriers, and enables its business partners, from Team Partners, Fleet Partners and Suppliers, to achieve incredible results on a global scale.

The event evaluation report, which monitors the impact of the major events in the cultural programme, looks at recorded activity over and above what would have been expected without the Clipper Race presence. It concludes that in 2017 alone, the Clipper Race drew a higher proportion of visitors coming from elsewhere in the country than any other recent event and attracted nearly double the number of visitors from overseas (10.4% over 5.5%).

The report also gained insights into motivations and key drivers for attendance, visitor expenditure, quality of experience and length of stay. It suggests that 69% of respondents were visiting Liverpool specifically to attend the Clipper Race event and 35.7% of visitors were on staying trips, with the average stay of 3 nights, an increase of 15% in staying visitors in comparison to similar events.

Mayor of Liverpool, Joe Anderson, said:- "Maritime events in Liverpool are always hugely successful, and Clipper's Race Start was no exception. From the moment the vessels sailed into the City, crowds of people headed to our world heritage waterfront to see the fleet 1st hand, many sending the crews well wishes for the challenge they were all facing. We are incredibly proud to be the host port for both the start and finish of the event, and it's wonderful to know that it has already attracted hundreds of thousands of visitors which in turn boosted the local economy by millions. The City is looking forward to giving the Clipper vessels and crew another warm welcome next year as we celebrate our 10th Anniversary of being European Capital of Culture."

In addition to economic benefits, as a worldwide event the Clipper Race Start in Liverpool has further cemented the position of the City's waterfront as a world class event stage.
The Clipper Race fleet, including the Liverpool 2018 team entry is currently racing across the Southern Ocean to Fremantle, Western Australia having already stopped in Punta del Este, Uruguay and Cape Town, South Africa.
The 12 Clipper Race teams will return to Liverpool next summer on 28 July 2018, as highlighted at:- 'World Travel Market,' as part of the Liverpool 2018 campaign.
Before the fleet gets to Liverpool, UK, completing the 2017-18 edition of the race, it will now call into:- Fremantle, Sydney, Hobart, Whitsundays (Australia), Sanya and Qingdao in China, Seattle and New York in USA, and Derry Londonderry, in Northern Ireland.
---
Have a 'tree-mendous' time with the RSPB this autumn
Photograph taken by Lynne Greesnstreet.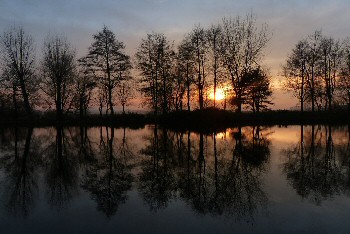 IN celebration of National Tree Week, the team at RSPB Burton Mere Wetlands nature reserve, near Neston is encouraging visitors to come and take a closer look in their woods, to discover more about the trees and the wildlife that makes its home there.

Burton Mere Wetlands is best known for its significant wetland and the wildlife it supports, but there is an impressive area of ancient woodland on the nature reserve too. The RSPB team manage the wood for a variety of natural wonders. In the spring it boasts a superb bluebell carpet and a chorus of birdsong, and at this time of year it displays a stunning array of autumn colours.

Dan Trotman, Visitor Experience Manager for the RSPB Dee Estuary nature reserve, said:- "Trees play a huge role in maintaining the health and stability of our surroundings, by cleaning air and retaining water to reduce flooding, but their importance for nature to thrive is just as great. Trees support a whole range of wildlife, from insects to birds and certain mammals, especially bats. Perhaps one of the least recognised are fungi, some of which rely on a special mutually beneficial relationship with trees to survive. We want visitors to come along and find out just how magical our woodland is."

The 'Tree-mendous Trees' guided walk takes place, on Sunday, 26 November 2017, from 10am to 12 noon and costs ₤8 per person (₤6.50 for RSPB members).
Participants will gain tips on identifying trees without their leaves and explore this 'in-tree-guing' environment to learn more about the creatures that call it home. A reasonable level of fitness is required and booking is essential by phoning 0151 353 8478 or emailing deeestuary@rspb.org.uk.

For more information on wildlife spectacles and events at Burton Mere Wetlands, visit:- RSPB.Org.UK/Deeestuary.

Howard League Community Awards for successful projects that cut crime
SUCCESSFUL community projects that reduce crime and transform lives for the better have been honoured with prestigious national awards. The Howard League for Penal Reform presented Community Awards and commendations to more than a dozen of the very best schemes in the country. Projects from Avon and Somerset, Berkshire, Cheshire, Devon and Cornwall, Dorset, East Yorkshire, Gloucestershire, London, Merseyside, South Yorkshire and the West Midlands were among the commended entries. Rose Mahon, of the Nelson Trust, which runs women's centres in Gloucester and Swindon, was named Criminal Justice Champion. The Organisation of the Year category was won by 2 projects - 41 Goodison Road, a scheme run by Everton Football Club; and Giroscope, a charity based in Hull. Catryn Yousefi, Programmes Manager at the Howard League for Penal Reform, said:- "Our Community Awards celebrate the success of projects that guide people away from crime and make us all safer. Only the very best schemes in the UK are honoured each year and, once again, we were delighted to receive so many high quality nominations."
Winners and Commendations by category:-

Organisation of the Year (2 winners)

Winner
41 Goodison Road - Everton in the Community, Everton Football Club

Winner
Giroscope

Commendation
Youth Justice SEND Project, Achievement for All (AfA)

Criminal Justice Champion

Winner
Rose Mahon - The Nelson Trust

Runner-up
Michael Corrigan - Prosper 4 Group

Runner-up
CJ Burge - The SOS+ Project, St Giles Trust

Women

Winner
Enrich Programme, Alana House - Parents and Children Together

Runner-up
Doncaster Women's Centre and Community Hub - Changing Lives

Restorative approaches

Commendation
The Skill Mill

Special mention
Restorative Gloucestershire

Special mention
Lancashire Constabulary

Special mention
Birmingham Restorative Justice Service, West Midlands Police

Policing and adults

Winner
Problem Gambling - Diversion Pathway for Criminal Justice System - Cheshire Constabulary and Beacon Counselling Trust

Runner-up
The Drug Education Programme - Avon and Somerset Constabulary/Swanswell

Policing and children

Winner
Divert, Youth Justice Services - Cheshire East, Cheshire West, Halton and Warrington

Liaison and diversion

Winner
Coventry Criminal Justice Liaison and Diversion Service - Coventry and Warwickshire Partnership NHS Trust

Commendation
Wirral Integrated Offender Management Team - Partnership of Merseyside Police, National Probation Service, Merseyside Community Rehabilitation Company, Wirral Ways to Recovery

Commendation
Time to Recover - Compass Project 2012

Commendation
Project Future - MAC-UK, Haringey Council and Barnet, Enfield, Haringey NHS Mental Trust

Residential care

Commendation
Pan Dorset Children in Care Protocol, Devon and Cornwall Police and Dorset Police
---
People from the North West don't know how many military personnel have died in conflict
THE research has been conducted to mark the launch of the Forces Network's Remembrance Map, which has been created in partnership with Professor Ian Beckett. The map identifies and commemorates all the conflicts (both combat and peacekeeping missions) which the British Armed Forces have been involved in since WWI, to enable a greater understanding of the commitments made by our service personnel.

Professor Ian Beckett is a Fellow of the Royal Historical Society, and his current research focuses on British auxiliary forces, the 1st World War, and the late Victorian army. His publications focusing on the Great War includes:- the co-edited A Nation in Arms - A Social Study of the British Army in the 1st World War (1985); The Great War, 1914-18, the 2nd Edition of which was published in 2007; and, most recently, The Making of the 1st World War (2012).

As the nation gets set to remember the efforts of our armed forces, new research released by the Forces Network highlights the lack of knowledge of many Brits, when asked about the conflicts we have been involved in since the 1st World War. How can we remember if we don't know?

The statistics show that 85% of Brits don't know that more than 7,000 of our armed forces have died in conflict (both combat and peacekeeping missions) since WWII. Additionally, from the start of WWI to the end of WWII 1 million British personnel lost their lives but when asked 23% people thought that fewer than 5000 service personnel made the ultimate sacrifice.

The statistics also show that more than ½ of Brits think that we have been involved in 30 or fewer conflicts (both combat and peacekeeping missions), since WWII; when we have actually been involved in more than 60. 35% of people were aware of the British involvement in the fight against so called:- 'Islamic State.'

37% of respondents were unaware of any of the conflicts the British Armed Forces are currently involved in, including Operation TOSCA (UN Peacekeeping Force in Cyprus) (77%) and our participation in United Nations peacekeeping mission in Somalia (70%). The figures also indicated that 63% of those asked, think that the number of conflicts we are currently involved in is high.

The research also reveals that, as a nation, we have an interest in learning more about our military. Although 56% of 18 to 24 year olds are not aware that Britain's Armed Forces were involved in the WWII, 52% of that age range said they would like schools to teach more about the role of our forces.