Queenscourt Santa Sprint sponsored by Silcock Leisure
Photographs and video by Patrick Trollope.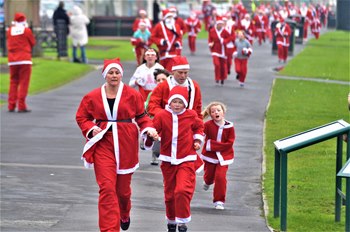 DESPITE the bitterly cold temperatures over 450 Santa's gathered at Southport Pier for this years Santa Sprint to raise money for Queenscourt Hospice with a 2km sprint down the Pier and then around the Esplanade and back along the Promenade. Now in its 5th year adults of all ages, children and numerous 4 legged friends donned their Santa Suits once again pounded the pier front whilst raising vital funds for Queenscourt Hospice, Southport.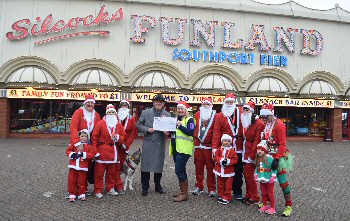 Once again the event was sponsored by Silcocks Leisure Group. Managing Director, Mr Herbert Silcock certainly warmed the morning up with his announcement that this year he would be increasing his sponsorship to a staggering ₤1000. Silcocks have supported the event for many years by opening their doors and allowing us the use of the café area and all our Santas had the opportunity to ride on the carousel and have a hot drink. Prior to the event Silcocks provided all our posters and leaflets to promote the event.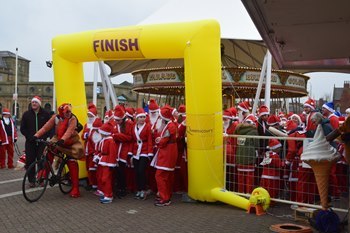 Event Organiser, Zoe Donoghue said:- "On behalf of the patients, staff and volunteers at Queenscourt Hospice, I would like to sincerely thank everyone that has participated in this year's event. The weather was a concern however the snow held off and I was delighted to see so many people taking part and raising funds for the Hospice. Thank you to all our volunteers who gave up their time to marshal and check in hundreds of Santas, without them events like these would simply not be possible. "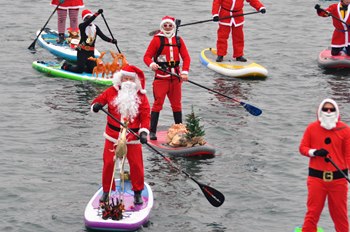 Also taking part on the Marine Lake where SUP North a group enthusiastic stand up paddle boarders, who cam out in force to help raise even more funds and to chear the runners on as they passed over them on the Pier.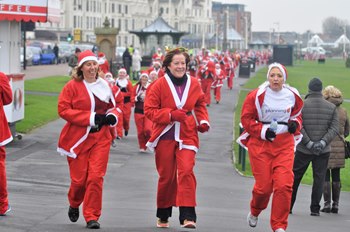 The Queenscourt Santa Sprint will be back, on Sunday, 9 December 2018. Registrations will open in the New Year, for more information about the event please email:- z.donoghue@nhs.net if you would like to take part... For more information about the Hospice and to find out about other fund raising events visit:- QueensCourt.Org.UK.
Did you know? Silcock Leisure operates several amusement arcades, fish and chip restaurants, ice cream parlours and the Carousel, within Southport and Blackpool. The family firm is now into their 6th generation and has now been in the amusements industry for over 125 years...!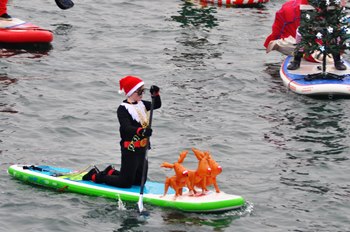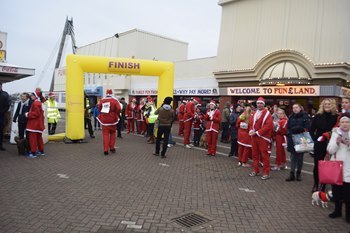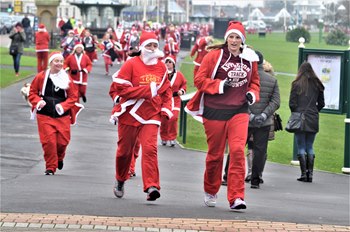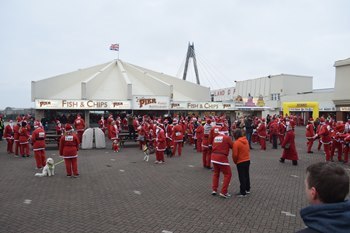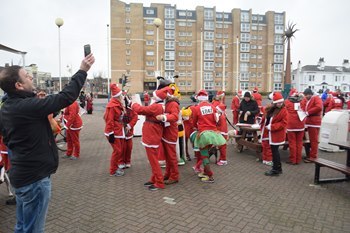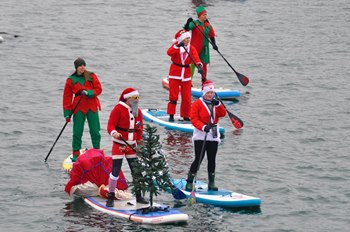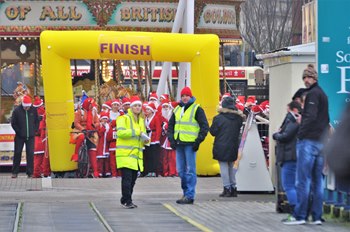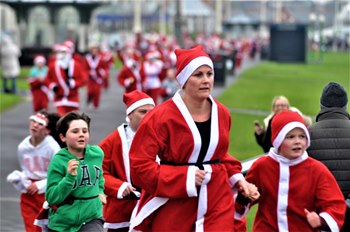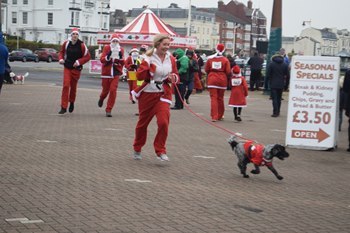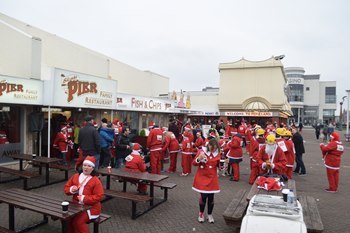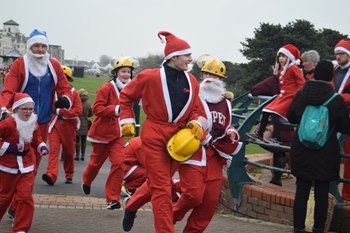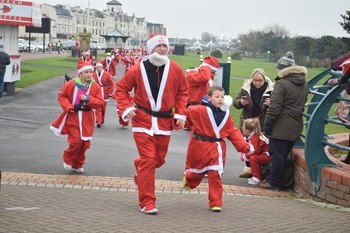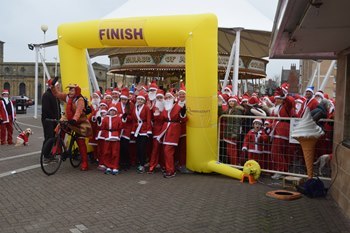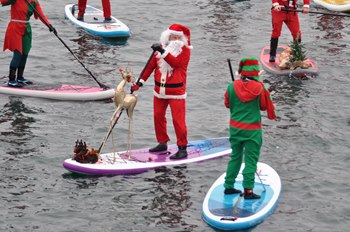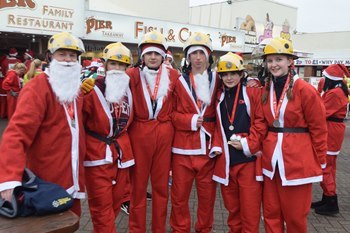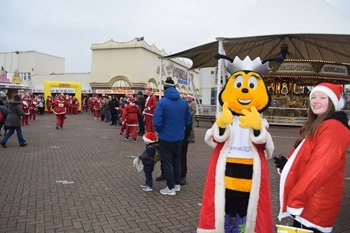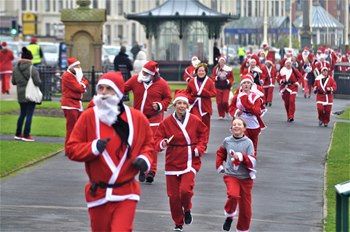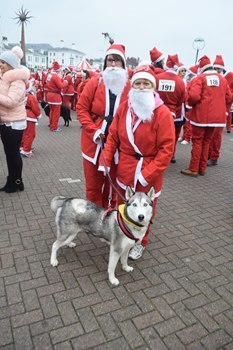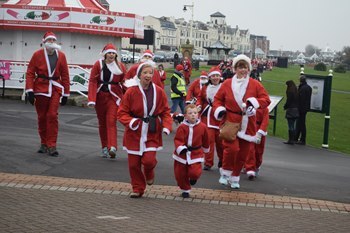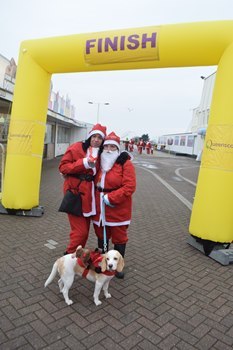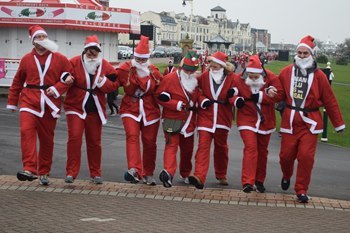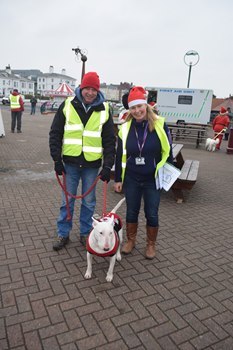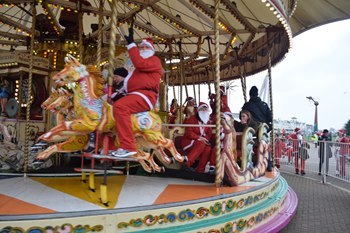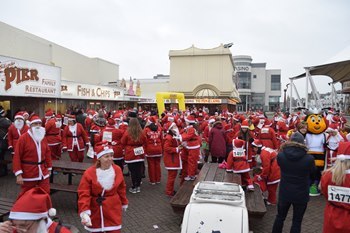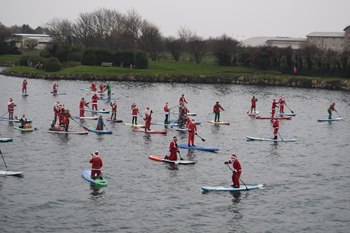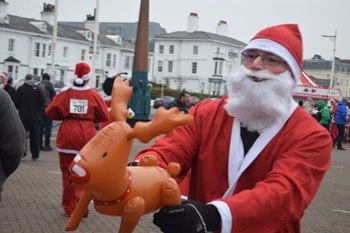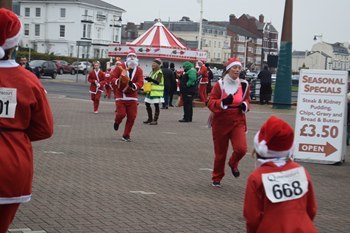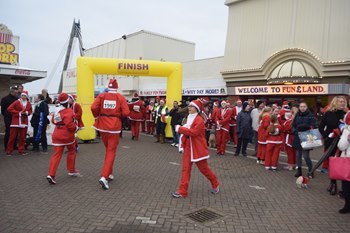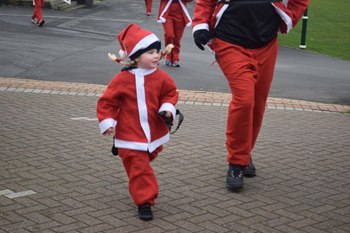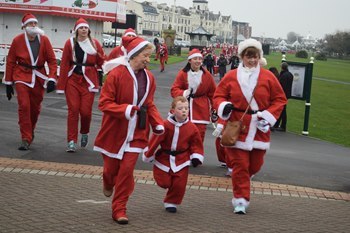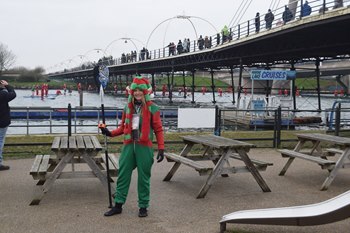 PAGE 1 OF 5
We hope you liked the photos, but please, don't copy them. Please help us to keep our copyright intact and to keep this site online. Click on here to find out how you can get you copy of these photos.