A Special Night

Photographs by Patrick Trollope.
ON Sunday 1 of June, not only was it the Singles Night, but also the birthday of Garry, the co-owner of Roberta Lees Show bar. So both the bar and our selves decided to put on live music. Two members of Lost in their duo "Not Lost Found" and brother and sister duo "Teravive" played to a lively audience. Despite a slow start the bar was full by the end of the night and more nights like it might be in the offering, so keep a look out on Southport Reporter for more information.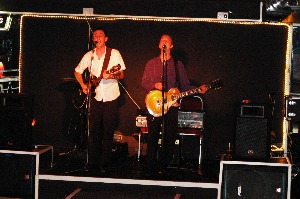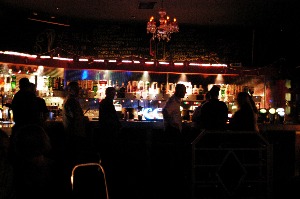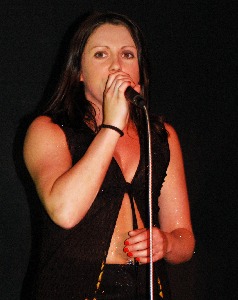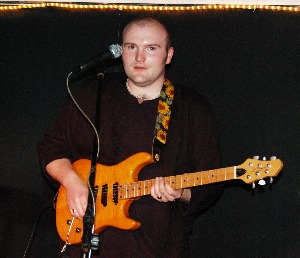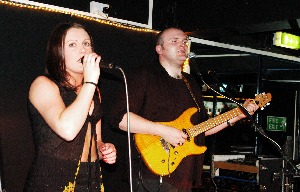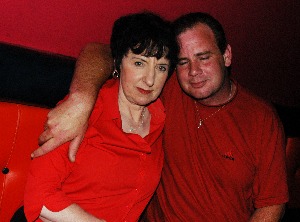 _______________________

THE ERIC BIBB BAND
plus support AMY WADGE

Photograph with thanks to Arts Centre.

BLUESMAN ERIC BIBB is appearing at the Southport Arts Centre (Saturday 28 June, 8pm) first before going on to support Jools Holland at Hyde Park.

Eric Bibb's music is a splendid blend of blues, folk, country and jazz and his new album 'Natural Light' is no exception. Here we find Bibb on his strongest, most mature writing form to date, effortlessly blending styles to create the sound he has become so admired for. Fans whose love of Eric's music was founded on his intimate, heartfelt and personal lyrics, will be pleased and lovers of his classic laid back guitar sound will feel right at home with Bibb on this worldwide release.

Born in New York, Eric is the son of 1960's folk and musical theatre singer, Leon Bibb, his uncle was the world-renowned jazz pianist John Lewis, of The Modern Jazz Quartet, and his godfather was singer and actor Paul Robeson.

Eric has toured throughout the world, played at many festivals and appeared on major TV and radio shows including Later with Jools Holland and The Late Late Show. His talent for both performing and songwriting has been recognised with a Grammy Nomination and four W.C. Handy nominations. Eric sings his own composition 'All That You Are' on Jools Holland's double platinum-selling album 'Small World, Big Band'.

Support for The Eric Bibb Band is Welsh Music Award winner AMY WADGE (Best Female Solo Artist). It's been a great year for Amy Wadge, she has supported Lenny Kravitz, had The Stereophonics open for her and received a nomination for Best Newcomer at the televised Pop Factory Awards. Amy's performances have been described as 'a ray of light one moment – shot through with sorrow the next', her voice 'tough but tender', having a 'soulful smokiness' and simply, 'amazing'. Her songs, which infuse slowly into your memory, have a 'graceful intensity' and powerful, 'cutting lyrics', and she writes 'breathtaking' songs, with 'stunning turns of phrase delivered through an emotive voice'.

Tickets are priced at £12 (£10 concessions) available from the Box Office on (01704) 540011.