Last chance to be a poetry champ!
Report by Eric Lyon-Taylor.

NOW'S your last chance to be a poetry champion for 2003.

One poet will represent Southport in an annual best of UK poetry book – and the closing date is almost here.

Entry is free and, like all the other winners, the Southport winner gets a free copy of the book.

"The competition was set up as a way of bringing back interest in poetry. Most of the book companies go on 'cheque book sales', that is quick high sales. Poetry never has that type of demand, so most publishers have stayed clear of the art as it does not bring in the high turnaround. It is beginning to be come a forgotten art form and that is a shame. this competition, we hope will bring back the interest. The National Poetry Anthology is designed to encourage new writers," said its editor, Peter Quinn. "We picked 236 town winners last year but we want the new edition to include a winner from every town and village in the Merseyside area and the rest of the UK circulation of Southport Reporter*. So far, we haven't had enough entries from the area to achieve that."
Send three unpublished poems on any subject (up to 20 lines and 160 words each) to United Press Ltd, Admail 3735, London EC1B 1JB by the closing date of June 30th 2003. Enclose a loose stamp if you want a reply.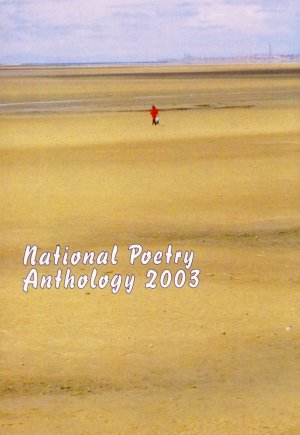 Amnesty International:- Formby & Southport Group

JOHN Kirby has just taken over as Publicity Officer for the Southport & Formby Amnesty International Group.

Their group meetings are 11 months of the year in Birkdale, Southport, usually on the third Monday of each month at 7.45pm. New members are always welcome.

This month's meeting is on Monday 16th June 2003 at 7.45pm, and two asylum seekers will be addressing the meeting.

Other activities that the group members will be involved in later this year include a Russian evening, when Russian music and
food will be available; street collections; and campaigning human rights.

Contact numbers for the Group are:-


John Kirby 01704 567313
Brian Plant 0151 924 7722

Hambleton Steam Rally & Country Show


THE annual Hambleton Steam Rally & Country Show is being held on Sat 2 & Sun 3 August, 2003, at Shard Lane, Hambleton, Poulton-le-Fylde, Nr, Blackpool, Lancs.
Attractions include Steam Engines & Rollers & Wagons, Miniature Steam Exhibits, Tractors, Classic Cars, Bikes & Caravans. Antiques & Crafts Marquee, Petting Farm, Fairground, Trade Stands, Charity stalls, Autojumble, and Car Boot Sale. Morris Dancing Competition, Fairground Organs.
Anyone interested in Trade Stands or other exhibits/displays please contact the organiser: Steve Caunce on (01253) 702292 or 07702 998091.

Charity stalls are Free of Charge.
Overnight camping is available to exhibitors and traders only.
Quest to raise Thousands for Children's Hospices

STAFF from Travelcare, the UK's largest independent travel agency, are gearing up to raise funds for the Association of Children's Hospices.

A host of activities are planned, which will see the travel agency's Formby branch taking part in an 'It's a Knockout' event in Manchester on 27th July.

Part of the Co-operative Group, Travelcare is looking to raise a total of £100,000 for the Association, which provides respite care for children with life-shortening illnesses and their families.

Travelcare has 392 branches nationwide and the aim is to raise £300 per branch. The money raised will go towards the invaluable work of the charity and help the Association to care for more children more of the time.

Travelcare's Karen Pocock said she was confident staff would raise the £100,000 if previous charity events are anything to go by.

The Travelcare challenge is part of an ambitious charity push by the Co-operative Group, which hopes to raise half a million pounds for the Association of Children's Hospices over the Summer Months.

For further information please contact:-

Mike Todd
Senior Public Relations Officer
The Co-operative Group

Tel: 0161 246 2760
07739 657 580

If you have a story!