Adam Masterson - Forged in the Mire

By Dominic Bonner
SMALL beginnings often take many twists and turns that are often peculiar, interesting and inexplicable. But stories have often leak in unexpected curious ways. Adam Masterson's fable is no different.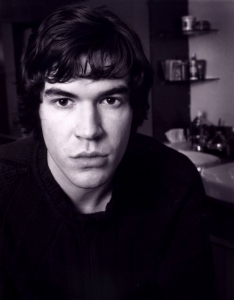 Like so many teenagers dreams of wanting to become a rock star, the beginning of 22-year-old Mastersons mould, started in the bedroom of his parents house in Richmond near London, listening to Bob Dylan and Neil Young. It comes as no surprise that his upbringing was given by the artistic nature of his family, his father - a sculptor and painter from an Irish background and his grandfather being the only musical influence in the family.

Nevertheless, his background into music similarly to many teenagers became shaped by his peers and the ambitions of starting a band. But being the future of English song writing as a solo artist and possibly one of the great bards of recent times, does have its mishaps and regrets from his early years as the idea of forming a band just did not seem to be the right path. Even attempts at busking met firm competition from the streets of London he laughs, "Busking in London is almost impossible these days. Getting a pitch is actually harder than getting a gig."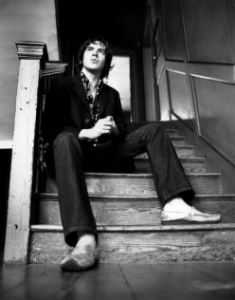 It was this edge of seeing life, which fused his ideas of making music to a similar fashion of early seventies and eighties. Influence like Mike Scott (Waterboys), Suzanne Vega and his former idols - to which he admits that he still dreams of meeting Neil Young. But he adamant that his own ideas and thoughts about his musical obsession have no bearing on any opinion people form about his music, "I had always had a certain sort of vision, but it's through the music and the way I wanted to tell it, that it manifested into the way I am now," he reflects.

Indeed three solid years of playing to empty bars in and around London saw little that would have kept most going in the name of prospects. But over time, an audience that came to appreciate his rich autobiographical (and convincing imaginary ones) stories that spurred him on, and out of the blue, he was offered to tour America with Stereophonics Kelly Jones - which was somewhat of a hit and miss affair. Due to his record company, unable to afford the financial clout to see Mastersons forward thinking.

The return to the UK came with a rather nasty bump after being treated to what he remarks as the "greatest taste of fame a twenty year old could have". But settling back into the role of the resident singer of the 'Dog and Duck' near his home town of Nottinghill, where he still lives, offered no real reward but the foreword of despair as it looked at that point his career was set to crash.

Down on his luck after the his release from his record company, who offered little in
belief, the fortunes of Adam Masterson looked less than certain considering his single minded approach to the way he wanted his music as a format. Destiny was put into the hands of the gods as he resigned himself to working in the post room of a record company in London. A twist of fate offered him an olive branch in the form of a support slot in a gig with Tori Amos - revitalising his ambition and career in the form of a record contract from Gravity records.
Despite his calculated, rather moody exterior, he is still a bit of an old romantic softie at heart. His appearance could be consider slightly ghostly and lost as his mind wanders often into seemingly mind-boggling intellectual modes, he is traumatically engaging when his gaze strikes the eye - similarly to that of an early western film star. But any aspirations for any women fans are sure to meet disappointment, as this young star is already in the firm hands of a long-standing girlfriend.


He remains stoic at the perhaps unwanted media attention that is about to envelope him in the coming years, remaining true to his career and unrepentant about keeping his private life - private. He has a remarkably philosophical approach to the media and his career, "I know that being in the limelight of other peoples thoughts is to say the least unnatural. But as far as I am concerned, I have the best job in the world. Each day is a new story for me, I couldn't and wouldn't swap it for anything. I am not going to let fame change me," he says.

A cliché of modern times perhaps, but the release of his album 'One tale too many' has shown moderate interest from the public. Masterson's rise is no more and no less meteoric than that of any normal musician in the making - to which we should consider ourselves thankful given the rather over-hyped sickly fudge of 'Pop stars the rivals' in recent times. And perhaps his thoughtful approach to music has done us all a refreshing and blissful favour for the future.

Adam Masterson appears at Guildfest in Guildford, Reading on July 4.

Ocean Colour Scene - I just need myself (EP)

Review By Dominic Bonner.
HEAD for the hills the return of 'Dad Rock' has cometh to cast judgement on you all - but seriously. The return of Ocean Colour Scene marks a touchingly remarkable comeback in which their bold sound shows signs of a - wait for it - mature mid-nineties summer wine.

Despite the rather sad lack of innovation and remaining true to their 'industry outsider' tag. The intricacy of this dual suburban retro funk rock EP still holds great allure and simply oozes Testosterone, Lager, Sangria and hazy nights of guitarfest.

The rejection of their music in the past seemingly has taken an iota into the eye where a greater amount of thought has gone into the b-sides of this record that handles the mood of summer perfectly.
(Sanctuary Records)

***** 3 out of 5.