I.A.M. TO PROMOTE Autoglass DRIVER SAFETY BID
THE Institute of Advanced Motorists in conjunction with Autoglass is to introduce a five-step plan to help new drivers gain road safety experience following a recent survey that revealed drivers believe they are a road hazard after passing their L-test.

Results show that four in five drivers believe they are a risk to themselves, passengers, drivers and pedestrians after admissions by new drivers of erratic road safety.

IAM Chief examiner Bryan Lunn said:- "Learning to drive for real starts with the basic L-test, but it doesn't end there. Gaining experience and looking at driving as a skill for life could prevent the crash that ruins your life or someone else's."

Nigel Doggett, Autoglass managing director said:- "These youngsters have good basic skills, but their lack of experience means they are poor at spotting hazards or managing unfamiliar situations - making them a danger to others."

Meanwhile a meeting at the Royal Clifton Hotel in Southport on July 21, hosted by IAM is to continue discussions and courses for greater road and motorcycle safety among current drivers.

Learn to dive with
Ormskirk Sub~Aqua
CLUB (OSAC)
BSAC Branch 879
Hollyoaks Stars Brave Shark Tank.....!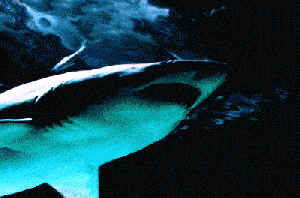 HOLLYOAKS actors Elize Du Toit (Izzy) and Marcus Patric (Ben) threw themselves into the shark tank at Blue Planet aquarium in Chester for a forthcoming episode of the hit Channel 4 series.

Brave as well as beautiful, the two actors swam with real sharks - the biggest a jaw-dropping ten foot long - in Blue Planet's underwater aqua tank, one of only two UK sites where it is possible to swim with sharks.

The shark dive took place as part of an episode due to be broadcast on 17th July, where Ben challenges Izzy to get into the shark tank at Blue Planet while enjoying a day out at the aquarium. Not one to refuse any kind of wager, Izzy jumps in!

Speaking of her adrenalin-fuelled experience, Elize Du Toit said, "I was really excited to be given the once in a lifetime opportunity to swim with sharks. At first, I was a little apprehensive - they do have big teeth! Once I was in the tank, I felt very much at ease. It was fantastic!"

Co-star Marcus Patric was equally enthusiastic about his underwater cruise, "It's nothing new for Hollyoaks viewers to see Ben and Izzy constantly trying to out do one another but swimming with sharks is a bit risky! Though I've done many stunts for Hollyoaks, I've never done anything like this and was really excited about doing it. When it came to it I felt more scared of the stingrays than the sharks - they just looked more sinister!"

Laura Brown, Marketing Manager at Blue Planet, co-ordinated the event with Mersey Television and was on hand throughout the day to ensure that the actors' dive went swimmingly. Speaking of their daredevil antics, she says, "Blue Planet's shark dives are popular with all kinds of people but we didn't expect this to extend to the Hollyoaks cast! I was very impressed with the way Elize and Marcus handled the dive as many people get an attack of last minute nerves when they get in the water but these two were both very cool customers! It was great to welcome them to Blue Planet and I'm so glad they enjoyed it as much as they did."
Report with thanks to Clare Starmer.