FORMBY STATION TO GET NEW OUTLOOK

Photograph by Patrick Trollope
THE results of the public consultation in Merseytravel's proposed £250,000 development at Formby railway station will be discussed by the Formby local area transport committee later this month.

More than 1,200 leaflets explaining the scheme were handed out to commuters over a two day period, homes near the scheme also had leaflets delivered and a two day exhibition was held in Duke Street Library.

Deadline for comments on the scheme was Monday this week (July 14).

A spokesperson for Merseytravel said, "We have been pleased with the number of people who have taken an interest in the scheme and all comments will be considered before a planning application is made."

Work is expected to start in autumn and due for completion early next year in which the proposed improvements are designed to have improved car parking, a new footpath and cycle link to the station from Freshfield road roundabout and further alterations to the station such as CCTV to prevent anti-social behaviour.

A new shuttle bus service between the station and Chapel lane in Formby is also planned in conjunction with real time passenger information for customer service.

Fun at Christ Church Parish Centre, Waterloo.
Photograph by Patrick Trollope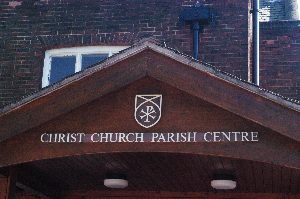 A FANTASTIC day, blue sky and lots of fun activities awaited the visitors to the church's annual fund-raiser. The parish centre, had stalls and drinks inside and outside were more stalls and a large teddybear tombola and a bouncy castle. Rev G Cuff and two of his congregation accompanied by Cllr Anthony Hill, had a hard
time deciding the winner of the fancy dress competition. "All of the entries were fantastically made up, some I think must have been very hot in their costumes." Said one of the judges. We will let the photos tell you the rest.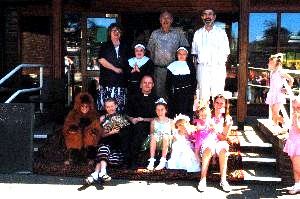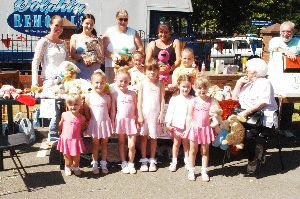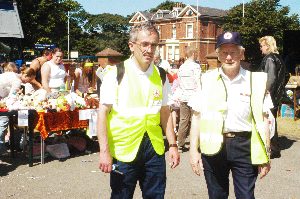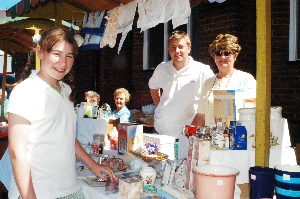 Please visit below...

If you have any views or have a news story then