Apocalypse at the end of the pier!

Photograph by Patrick Trollope
THE Pier festival, backed by the Champion, was hailed as a fantastic success. Brilliant sunshine and overwhelming hordes of people made the £7 million landmark come alive. With 8,000+ people visiting over the two days, the festival was so successful it will now be an annual event. Performing on the sands below were the amazing Horsemen of the Apocalypse, who come from Wales displaying stunning tricks of horsemanship, riding through fire and staggering feats that left you speechless. On the pier were large inflatable objects, stilt walkers, 'Punch and Judy', bands and mini-golf. Also other sideshows and entertainments, including a rodeo for the more energetic visitor, were provided. When the tide was in, Southport Lifeboat entertained the crowds and a fly past from the Red Arrows, who came over from Blackpool's Air Show.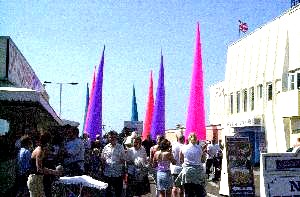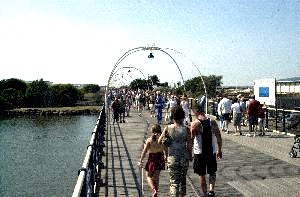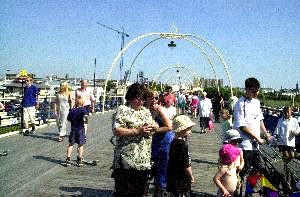 Page 1 of 3