THE DOUBLE-DECKER MUSICAL BLOCKBUSTER.........................
SUMMER HOLIDAY
UK TOUR SPRING/SUMMER 2003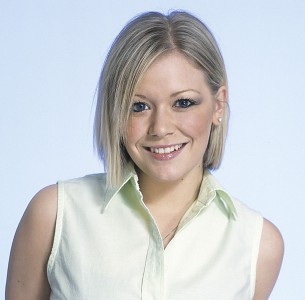 Starring, Suzanne Shaw (Hear'Say), Darren Day, Christopher Biggins Aimi and MacDonald
THE all-time classic British pop musical, SUMMER HOLIDAY, comes to the Liverpool Empire for one week only from Monday 18 - Saturday 23 August 2003. Starring Suzanne Shaw in her first major role since being a member of the popstars winning band, Hear'Say, Summer Holiday also stars Darren Day, last seen surviving the perils of the jungle on ITV's 'I'm a Celebrity Get Me out of Here!' together with Christopher Biggins and Aimi Macdonald.

Packed full with classic rock 'n' roll hits, groovy dance routines and that famous double-decker bus, this brand new production features a star-studded cast including Suzanne Shaw (Hear'Say), as Bobby, Darren Day, who originally created the part for the stage as Don, the character immortalised in the 1963 film version by Cliff Richard, Christopher Biggins as the agent, Jerry, and Aimi Macdonald as Bobby's mother, Stella.

This much-loved British classic comedy features all-time greats such as Summer Holiday, Bachelor Boy, Livin' Doll, The Young Ones, Do You Wanna Dance, In the Country, Dancing Shoes, Move It and many more.

A bunch of friends set out on a frantic bus-ride of a lifetime through France, Switzerland, Italy and Greece. They're joined by pop starlet 'Bobby' (Suzanne Shaw) who, disguised as a boy, has run away from her showbiz lifestyle. Chased by her domineering mother, (Aimi Macdonald) and her agent (Christopher Biggins) Bobby hitches a ride with the unknowing gang of holidaymakers on their double-decker London bus. Romance blossoms when Bobby reveals her true identity and falls for her bachelor boy, Don.

Suzanne Shaw was discovered by the original record breaking television show, Popstars and became a member of the winning band, Hear'Say. Their single Pure and Simple was the fastest selling number, Darren Day is no stranger the Empire having starred in The Rocky Horror Show and Carousel he makes a welcome return to the role her originated, while Christopher Biggins is best known as the theatrical raconteur who has starred in comedy classics including Porridge, an endless list of feature films, and recently in TVs Bad Girls. Aimi Macdonald is best know as the scatty Sixties blonde bombshell best loved for appearances in such greats as The Avengers, The Saint and The World of Shirley MacLaine. Other cast include, David Barrett, Kaisa Hammalund, Peter Hillier, Dougal Irvine, Melody Jones, Adam Kelly, Layla Pellegrini and Jessica Pendall.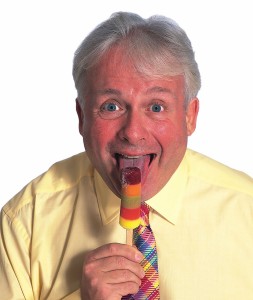 Summer Holiday is directed by Michael Gyngell, designed by Paul Farnsworth and adapted for stage by Michael Gyngell and Mark Haddigan, with choreography by the Tony Award winning Gillian Gregory.

YOUNGSTERS MUCK IN AT CITY FARM
LIVERPOOL YOUNGSTERS took to a rather earthy venture at Rice Lane city farm donning their wellies thanks to the Liverpool Splash scheme earlier this week.

The plucky children turned to the role play of working as farmers for the day at Liverpool's only working farm meeting the most important residents - the animals!

The project is part of a successful national scheme in which sixty thousand children took part in feeding grooming, feeding and mucking out with the animals as part of a combined plan by Liverpool City council, Connexions and the Liverpool children's fund which indulges more than 60 schemes across the city giving young people an educational chance to get active each summer.

Rice Lane City Farm manager Denise Turner, said:- "It's a great experience for kids, a unique opportunity to learn about animals and how a farm works - and they get to meet some really cute baby goats. It's a real eye-opener for them, as some of the children who come here have never even seen farm animals before!"


Bright Eyes

Photograph with thanks to Ryay Fox.

"Lifted or The Story Is In The Soil. . ." is the much anticipated fifth album from the prodigiously talented Conor Oberst and his Bright Eyes ensemble. This is a landmark album proclaiming Oberst the voice of his generation.

Born 1980 in Omaha, Nebraska and recording since the age of 13, Conor owns a voice that quakes with the tumultuous energy that only youth can produce. Oberst's music and dark poetry paint intricate pictures of love, despair and salvation. He is nothing short of genius.

"The Story Is In The Soil" was written by Oberst and played by him and the notable cast of Bright Eyes players. Oberst's mainstay production team of Mike Moggis (Lullaby For The Working Classes) and Andy Lemaster (Now It's Overheard) lend performances on the record along with other noteworthy Omaha musicians including Todd and Clarke Baechle (The Faint), Orenda Fink and Maria Taylor (Azure Ray), Matt Maginn and Clint Schnase (Cursive), and Jiha Lee (The Good Life).

Bright Eyes most recent tour of the US was a triumph. Each and every night sold out; Oberst giving a performance worthy of the young Dylan. He took to the stage in a powder blue suit, surrounded by six beautiful female musicians, his sense of bona fide showmanship entrancing his audience. At the two shows at New York's Bowery Balllroom, one could hear a pin drop between songs as an audience was left in awe - proof positive that Oberst has arrived.

Bright Eyes will be playing on 6th August at Manchester University.

Tickets £9 - call 0161 832 1111 or 24 hr credit card hotline 0871 2200 260

JOBS ON OFFER

FARMER TED'S FARM PARK, in Downholland, Ormskirk, are looking for staff. Staff include chefs, child entertainers and education staff, all staff are to work with kids and animals. Phone 0151 260 323. Visit www.farmerteds.com for more information about the park.