DYLAN THOMAS

THE RETURN JOURNEY~*
Words by Dylan Thomas, Performed by Bob Kingdom
Directed by Anthony Hopkins
Southport Arts Centre - Friday 12 September, 8pm
"Working with him has been a revelation, because I realise how passionately he feels and identifies with Thomas. Bob Kingdom not only identifies with Dylan Thomas but sometimes, and often, the two personalities seem to merge. It is a remarkable performance."

The electrifying presence of poet Dylan Thomas is reincarnated in an extraordinary world-renowned solo performance. Dylan Thomas, on his last lecture tour, the last before the White Horse Pub and the legendary seventeen whiskies, is in our presence.

Bob Kingdom's portrayal of his famous countryman is tangibly heartfelt and utterly convincing; audiences could swear it was the poet himself on stage. This is a tour de force of dramatic storytelling, a celebration of a mighty man and his love of language; truly an evening to savour.

Under Anthony Hopkins' minimalist direction, performer and audience are as one in appreciation of the beauty, the humour, the passion and wit of the words of this great wordsmith.

Tickets are priced at £8 (£6 concessions) available from the Box Office on (01704) 540011.

Appeal for Next of Kin - John Huston, Wallasey
THE Coroner in the Wirral are appealing for the relatives of a man who was found deceased at his home on Monday 18th August.

John Huston, 58, was found dead at his home in Nant Park Court in Wallasey. There are no suspicious circumstances into his death.

Enquiries have been made to trace his next of kin which have proved unsuccessful so far. It is believed that John has an ex wife living in the Wallasey area although her name is not known.

If anyone has any information they should call Coroners Officers on 0151 625 2207 or 5042.

Missing from Home - Huyton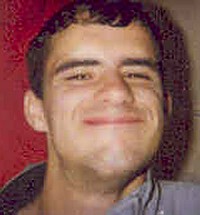 MERSEYSIDE Police is becoming increasingly concerned for the whereabouts of a 22 year old man from Huyton.

Kelvin Murray from Kipling Avenue was last seen when he left the Royal Liverpool University Hospital following an eye appointment on the afternoon of Wednesday 20 August 2003 at 4pm.

When Kelvin left the hospital he was wearing a blue Ellesse jacket and blue jeans.

Kelvin is described as white, 5' 6" tall, of small build with brown eyes, black hair and black beard and moustache. He also walks with a limp.

Police are appealing to Kelvin to contact his family to tell them he is OK and are asking anyone who may have seen him since yesterday to contact them on 0151 777 6334 or Crimestoppers on 0800 555 111.

Please note: the photo is slightly old, Kelvin now has a black moustache and beard.