Open Golf Practise Day Monday 14 July 2008

Photographs and report by Sally Devine.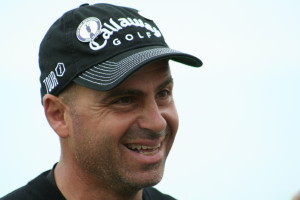 SECOND day of practise at Royal Birkdale saw some of the big names in golf out on the course. Justin Rose teed off at 7.20 under cloudy skies, the sunshine of yesterday only lasting briefly. Large crowds followed the competitors round the course, appreciating the finer points of the game.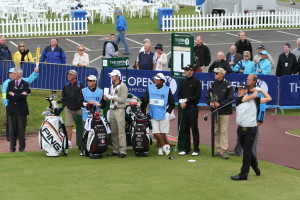 James Kingston who finished second at the Scottish Open yesterday made an unexpected appearance. Other big names included Jim Furyk, Trevor Immelman, Paul Casey, Rocco Mediate, Stuart Cink and Pablo Larazabal.
The weather forecast for the remaining two practise days is for rain showers and bright spells. The weekend prediction predicts rain and gusty winds.

Heavy security is evident all round the course with spectators being subject to bags being checked and strictly no mobile phones anywhere.

Official merchandise is selling well, programmes are £6, there is a Bollinger marquee for the champagne set and the Open Arms pub is a popular venue.

The four days of the event are expected to attract people from all over the world in their thousands and Birkdale and Southport will be in the shop window globally.