Jollyes, the Pet People, lines up fun packed opening for new Southport store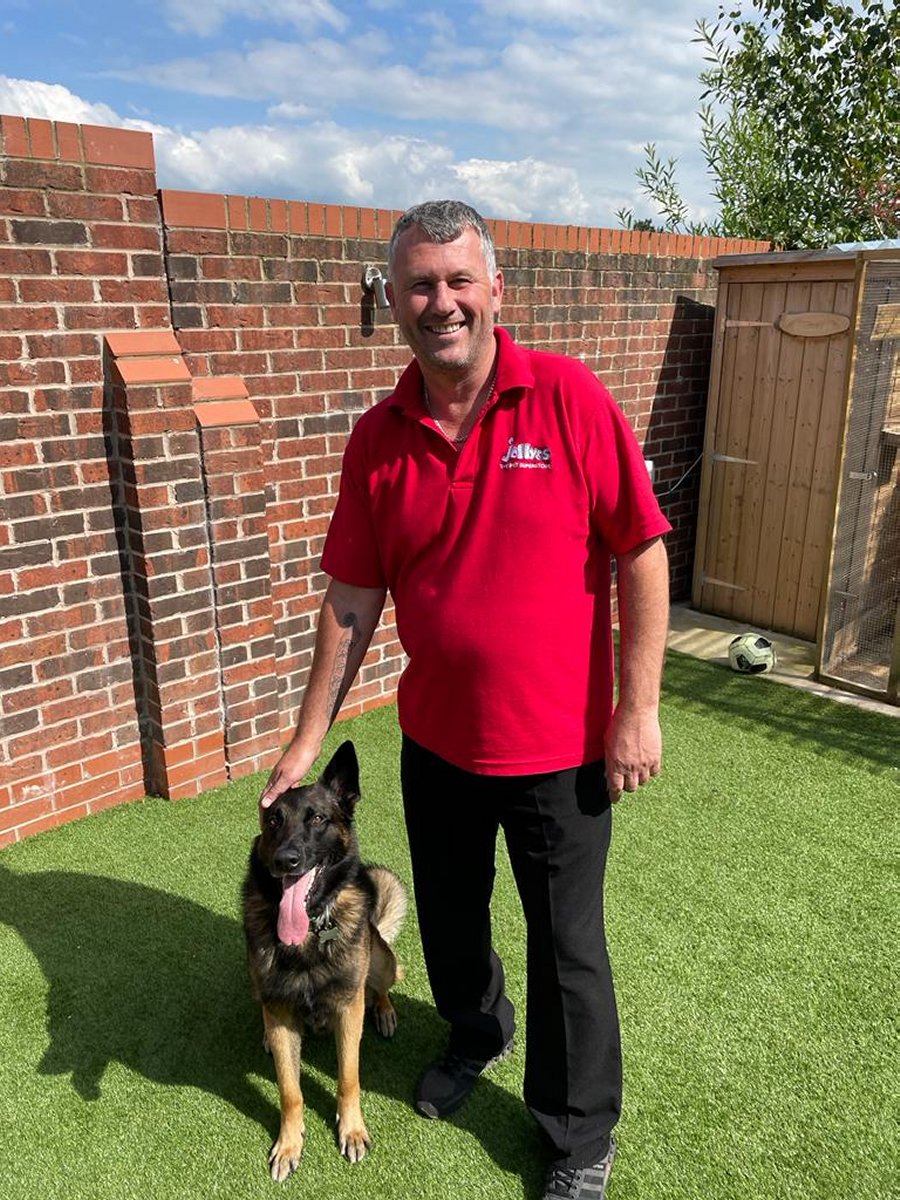 JOLLYES, the nationwide pet retailer, named the manager for its new Southport store as it prepares for the official opening with a fun packed line up of events. The new Southport store, at Unit 3 on the Town's Kew Retail Park in Scarisbrick New Road, will open at 10am, on Saturday, 2 July 2022. It will employ 10 colleagues, including:- store manager Martin Pitt, who joins from Aldi. With 3 children in his family, he has hands-on experience with pets including:- fish, guinea pigs and birds and is "dog parent" to Leo, a Belgian malinois. As part of its opening plans, Jollyes has begun recruiting for colleagues at the new store. Applications for those who want a dream job working with animals can be made at:- Jollyes.Co.UK.

Jollyes has lined up a fun packed opening for the new store to give Southport's pet lovers a warm welcome from the UK's "Pet People" including:-

► The official opening will be performed by the Mayor of Sefton, Councillor Clare Louise Carragher.

► Sandgrounder Radio will bring their fun bus to broadcast live on the day.

► Local 2 legged celebrity canine Dennis the dachshund.

► Entertainment will include:- a magician, stilt walker and balloon artist.

► Visitors will have the chance to win instant prizes on the wheel of fur tune.

Jollyes has more than 70 stores across the UK and the 6,000 square feet Southport store will complement its popular outlets in North West including:- Ashton under Lyne, Bolton, Eccles, Ellesmere Port and Runcorn. It follows recent openings in Stirling, Wrexham and Cookstown. New stores are due to open this summer at Stockton, Poole, Glenrothes and Edinburgh.

Sarah Farrar, Jollyes Regional manager, said:- "It's an exciting time for Jollyes as we expand across the UK and we can't wait to open our doors in Southport, taking our place in the community and playing our part in the local economy. The new store is in a great location, and we've designed it to make it as easy as possible for pet lovers in the Town and surrounding area to find what they are looking for, from toys to treats."

More news on the Southport store, including:- product ranges, will be announced in the next few weeks. Backed by Kester Capital, Jollyes announced in January it had a pipeline of 20 new store openings over the next year.
---
Southport artist launches fundraising appeal for new illustrated book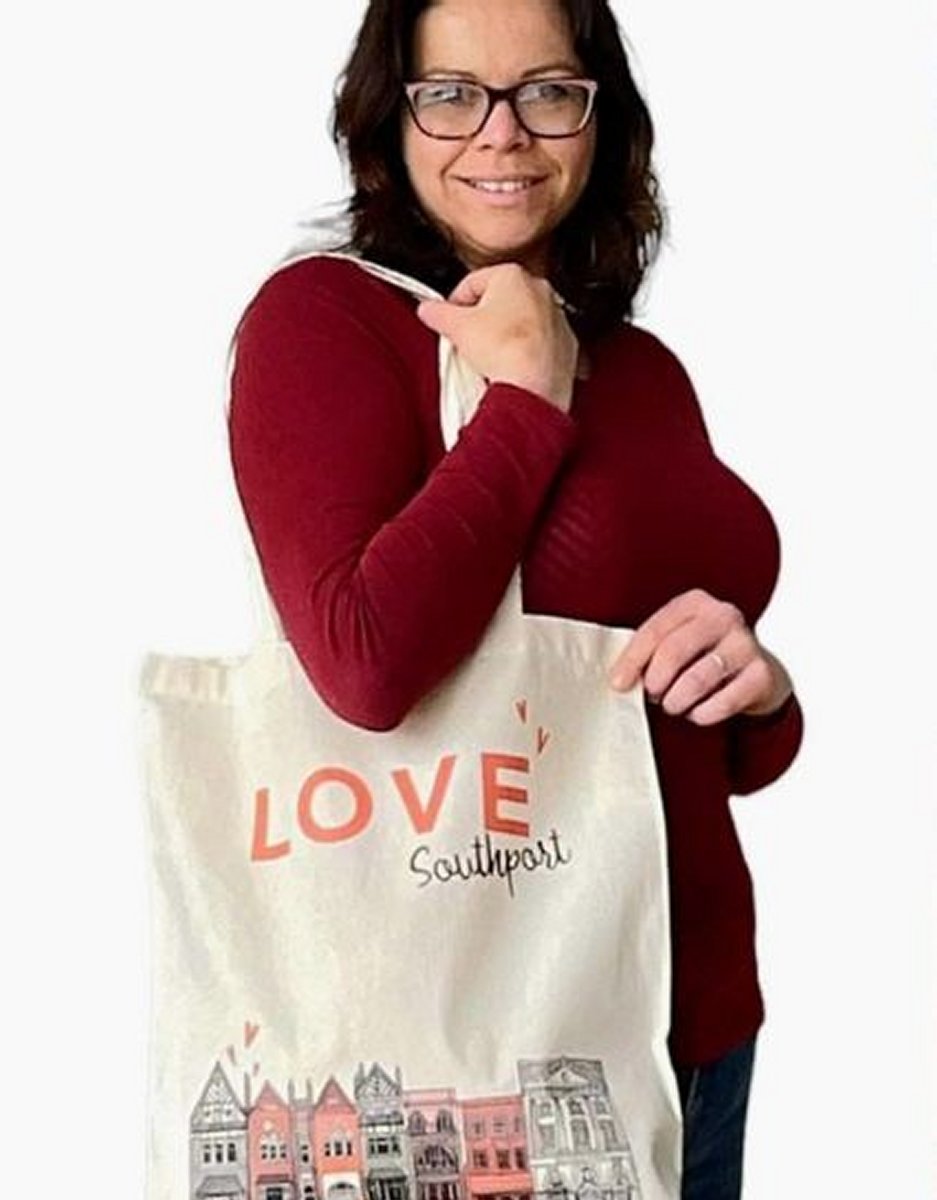 A talented local artist has launched an ambitious project called:- 'Southport Illustrated.' It looks to create a very special hand illustrated book featuring famous buildings from the scenic seaside resort both past and present. Ruth Spillane is asking people to support her KickStarter appeal in order to fund the project. The page is called:- 'Southport Illustrated A look at Southport past and present.'

Ruth, who has been inspired by art in Paris, London, New York, Moscow and other places around the world, believes that:- "nothing compares to the variety and beauty we have here in Southport." Her instantly recognisable artwork already adorns prints, greetings cards and tote bags in shops around Southport and also on the Etsy Southport website. She said:- "In 2016 I started a project called:- 'Illustrating Southport' in my home town, where I illustrated well known landmarks, shops and streets, concentrating on the beautiful Victorian architecture we have here in the North West. My work was noticed and praised by local newspapers which published several of my illustrations. This brought my work to a wide variety of different audiences, for example local business owners, charities, community organisers etc who have since commissioned me to create custom made brands and logos for a variety of purposes. Alongside these commissions, I also create cards, prints and art work for local retailers which have proven incredibly popular and have enabled me to grow my business alongside my portfolio. I am now undertaking an MA in Illustration at Falmouth University."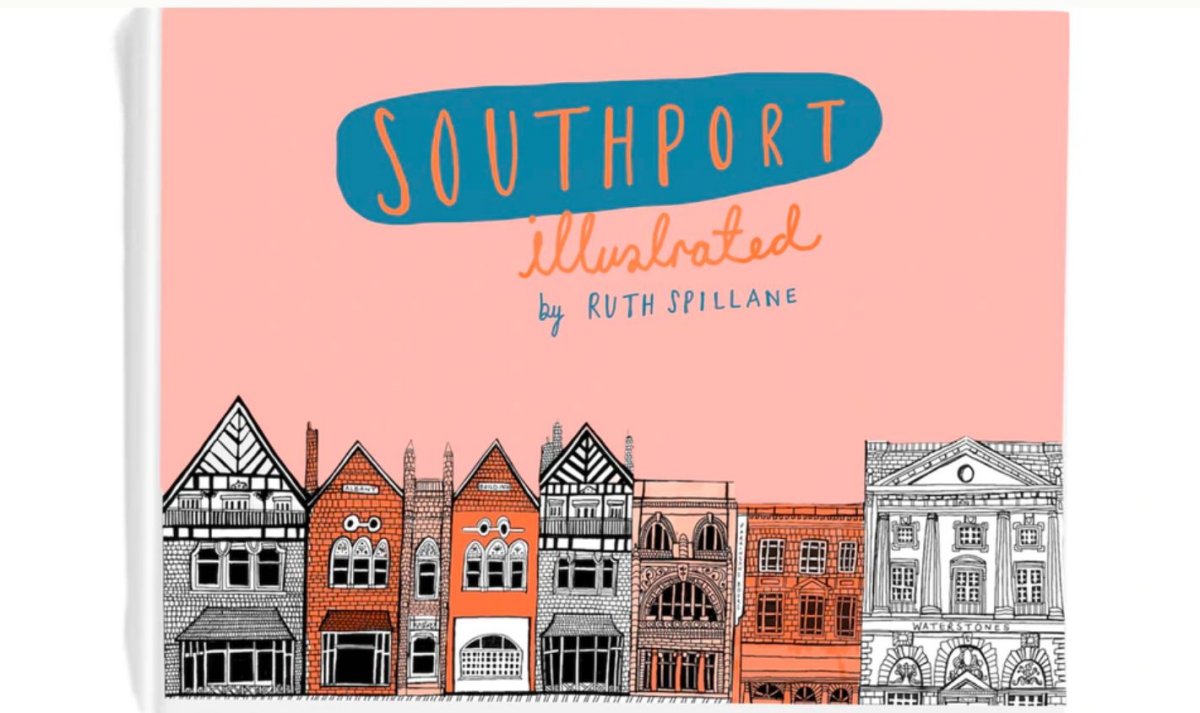 Ruth lives in Southport with her husband, 3 children, and a rabbit called Mango. She said:- "You will usually find me walking around town, with a coffee, taking photographs of the beautiful buildings, architecture and landmarks we have here in Southport. I 1st became interested in illustration whilst undertaking my Art and Design GCSE at Greenbank High School in 2001. I studied drawing and painting by researching influential artists and illustrators. I began to explore different illustration styles, art genres and artists that I admired. My favourite artists are Paul Klee, Mark Rothko and Frank Lloyd Wright. During this time I travelled extensively and visited Paris, London, New York and Moscow. I was inspired by the wonderful works of art and architecture of The Louvre, Monet's House, StPeter's Square, The Empire State Building, The MOMA, The V&A and The Lowry. I began drawing and illustrating the interesting places I had visited, using different illustration styles and mark making techniques, incorporating old books, postcards, tickets and receipts into my work; I obtained a Grade A in GCSE Art and Design. Following my GSCEs I attended Southport College to undertake an Advanced BTEC National Diploma in Art and Design. I enjoyed studying historical and contemporary art, applying my previous knowledge of Art and Design to create and develop my ideas, work to set briefs and developing my portfolio. I obtained a Grade BB in Advanced BTEC National Diploma in Art and Design. This enabled me to incorporate a professional element into my work and prepared me with the necessary experience and background knowledge to commence a BA (Hons) Graphic Design Degree. This I did in applying to the University of Central Lancashire in 2010, where I covered topics such as creative thinking, professional practice and visual communication. I enjoyed hand-drawing lettering, editorials and illustrations for books and magazines, exploring the great graphic designers and typographers that have influenced us today. I graduated from UCLAN in 2013. Following my degree course, I began working as a freelance illustrator and graphic designer, providing professional illustrations and logos for a wide variety of different companies. This experience was invaluable and enabled me to start an online bespoke illustration business called Ruth Spillane illustrations, which showcases my current works and ongoing projects."
On a side note, you can pick up copies of her work at the Nostalgia Tea Rooms, on Lord Street, Southport, since it reopened, with new management a few weeks back!