WHERE ARE THEY NOW?
DO you recognise yourself or anyone else in this photograph? Have you or a friend/relative ever been a member of the Widnes Wasps Ladies Running Club? If so, the club would like to hear from you as part of its 20th anniversary celebrations. The club, which draws members from a wide area - including Widnes, Runcorn, Warrington, St Helens, Prescot, Huyton, Frodsham and Helsby - is planning a reunion for past and present members, in Widnes, on Friday, June 29.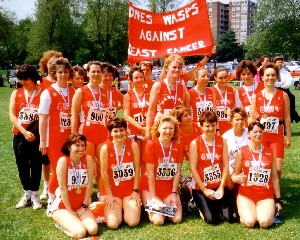 Widnes Wasps chairperson Linda Moore said:- "The photo was taken several years ago at the annual Liverpool Women's 10k, which we always support. There are quite a few women in the photo who we've lost touch with and many, many more who have been members in the past and we'd all love to see again. At the moment we have around 20 members who run regularly but in the past we've had upwards of 30, even 40 members, at any one time. We'd really like to catch up with as many of them as possible - and maybe even tempt some of them into putting their running shoes back on."

Based at Widnes Recreation Club, in Liverpool Road, the Widnes Wasps running club offers opportunities for women of all levels of ability, from the complete beginner to the experienced runner, with members regularly competing in fun runs and races at all distances from 5K to marathons.

Linda adds:- "There are lots of running clubs in the north west but very few that cater just for women in the way we do. Although many of our members do take part in races, we are probably a lot less competitive than some clubs and also don't take ourselves too seriously. For us it's all about the taking part, keeping fit and having fun, which is probably why our members come from such a wide geographical area."

Former Wasps who'd like to attend the 20th anniversary reunion in June should contact club secretary Barbara Shepherd, call on 0151 426 0662, or email with their name, address and telephone number.

Any potential new members - whether experienced or complete beginners - can also contact Barbara for details of how to join.
REWARDS ON OFFER IF YOU RUN SOUTHPORT RACES
THE race is on to find local people who are prepared to run in this year's Southport April Fools races and raise funds for a medical research charity, as it continues to search for a cure for muscle wasting diseases. As part of its 2007 'Every Second Counts' appeal, the Muscular Dystrophy Campaign is asking readers to enter the Southport races this year and to get sponsored for running. The races were previously known as the Good Friday races but have moved to 1 April 2007.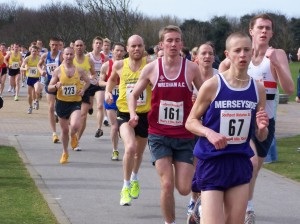 In return, everyone who runs for the Muscular Dystrophy Campaign will be able to claim some great sportswear rewards for the sponsorship they raise and will also be sent an 'Every Second Counts' running vest to show their support for the charity. Says Charles Horton, Regional Fundraising Manager for the charity:- "We need as many people as possible to enter the Southport April Fools races raise sponsorship if we are going to beat this disease. Even if you have already entered, but would like to run for charity, we would like to hear from you. It's a great way to help others and help yourself to keep fit. People die from the effects of muscular dystrophy every week in the UK. Every second counts if we are to give people with muscular dystrophy a chance in the future".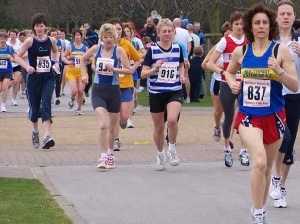 The Southport races, which are four miles in length over a traffic free course in Victoria Park, take place on Sunday 1 April 2007, starting at 10.30am for ladies and 11.15am for men. To run in the race to raise funds for the Muscular Dystrophy Campaign, call their Regional Office on 01244 403012 or email.
59th Cat Show
THE Lancashire Cat Club will be holding it's championships at Robin Park Sports Centre, Loire Drive, New Town, Wigan on Saturday 10 March 2006.
100s of Beautiful cats will be on exhibition as well as lots of stalls and trade stands. Public admission from 12:30pm.