We Got Invited To London.....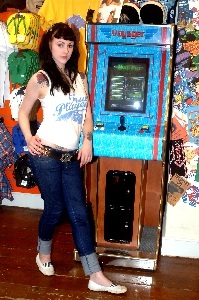 ON Friday 29 June 2006 we headed up to London. Whilst on the train, we were informed about the bomb attack which had been perpetrated in the capital. We were on the way down to see the High Summer and Autumn 2007 Collection of the new range of Joystick Junkies; plus a sneak preview of the beach shorts, hooded T-shirts, checked shirts and other brand new styles being developed for Spring-Summer 08!

Why would we be interested? Well, we will be selling them very soon together with The Voyager Arcade Machines. The store we were visiting was a fantastic clothing emporium, called David & Goliath, on the Piazza, Covent Garden. Despite the bomb incident, London was mainly its usual self, people going about their daily business and tourists having fun, being entertained by fantastic side shows around the piazza area.

The clothes, we looked at in the High Summer 07 range, feature aquas, whites and yellows to compliment the bright prints and soft slubs, whilst the Autumn range features darker acid washes, flocks, and moodier tonal prints to create a more subtle approach but are still based on the iconic gaming theme.

Next Summer's preview features giant bold prints, bright neon colours, all-over prints, directional garments such as hooded t-shirts, reversible t-shirts and new styles including printed checked shirts, beach shorts and much more.

If you don't know, Joystick Junkies are an exciting British streetwear label that has successfully captured the essence of video games pop culture and fused it with fashion, to bring some of the world's most iconic video game imagery to the catwalk. Now stocked in over 150 stores across Europe, Australia, Russia, Canada, South Korean and Japan, Joystick Junkies has connected two vast markets and is now broadening its product offerings in preparation for launches in key territories in 2008.

So check out our online shop in a few weeks time.... We will be adding lots more as well as the Joystick Junkies T-Shirts and the Voyager Arcade Machines... www.merseyreporter.com/shop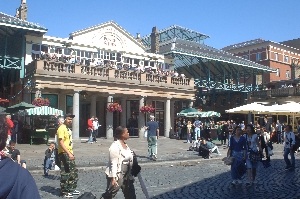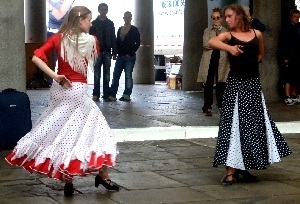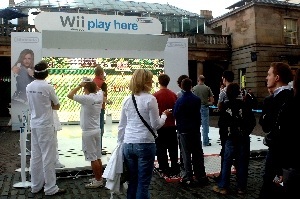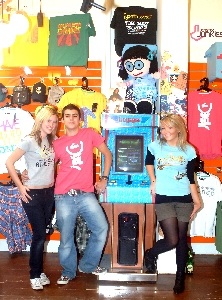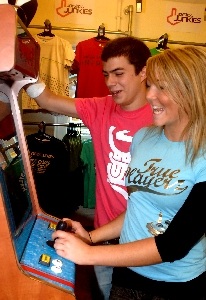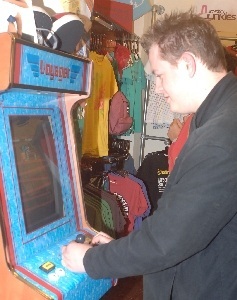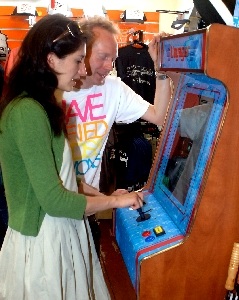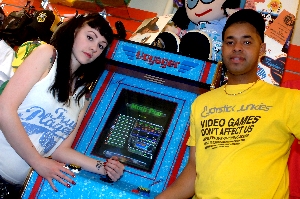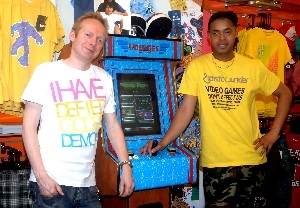 If you have a product you would like us to look at selling for you, let us know and we will get our sales team to look into it for you.