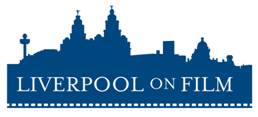 SEARCH FOR LIVERPOOL'S FILM TALENT REACHES CLIMAX
LIVERPOOL'S best known milkman, Antony Gormley's Iron Men and a group of teenagers from Huyton are just a few of the 'film stars' of this year's Liverpool On Film competition.

The short-film competition aims to find the cream of the city's talent, and after more than 30 entries, six have made it to the final – with an exclusive screening at FACT next week for 50 handpicked guests deciding the winner.

Liverpool on Film is the brainchild of Merepark and Ballymore, the developers behind the £160million Central Village development adjacent to Central Station.

Merepark director, Richard Peel, comments:- "We wanted to uncover hidden gem's about Liverpool life and what it means to the people who live here and the entrants didn't disappoint. We had a whole host of submissions from all parts of the community and the six we've chosen to go through to the final are certainly a diverse representation."

The films will be screened on July 10th from 6pm at FACT on Wood Street and the winner will be judged by a panel comprising Merepark's Richard Peel, Ballymore's John Turner and Martin Wright from regeneration body, Liverpool Vision.

The winning film-maker will receive a £5,000 cash prize and a trip for two to New York's Greenwich Village – an area which has already been compared to Liverpool's Central Village.

Second and third place winners will receive £2,000 and £1,000 respectively. The winning film will also be available for download and will be shown in the Central Village show apartment, when it opens early next year.

Central Village is a £160m mixed-use venture that will comprise two elegant residential towers one at 25-storeys and another at 20-storeys linked by a 9 storey residential and commercial podium together with a further two nine-storey and one five-storey buildings housing residential, hotel and commercial uses. Around 404 apartments will be created in total, in a mix of one, two and three-bedroom designs, and the first phase will bring 328 apartments to the market in the two skyscrapers.

The venture will also be anchored by a four star hotel, as well as providing extensive leisure and retail space on the ground and first floors. Large areas of public open space have also been incorporated into the site, designed by world-renowned Martha Schwarz, and including a stepped water race and a light bridge across the waterway into a new square.

Work is due to start later this year on the mixed-use development, which is expected to create more than 400 construction jobs and a similar number when complete. The impressive show apartment is due to open later this year or early next year with direct access from Bold Street.
BOOK REVIEW:- "IN MY WILDEST DREAMS"
Book written by Leslie Thomas
THOMAS, born on Newport, Monmouthshire, in 1931, lost his seaman father and then his mother at an early age, and thus he became a Barnados boy. There he discovered his talent for story telling and writing. He left Barnados to become a reporter, but National Service intervened. Upon his return to England, he doggedly pursued his ambition until he became a Fleet Street reporter and best selling author, drawing mainly upon his life's experiences to produce such as well known books as the Virgin Soldiers, which was made into a film and the Last Detective, which has been made into a TV series.

In My Wildest Dreams the narrative is well paced, if not exactly riveting. One feels compelled to continue from one anecdote to the next. His observations are shrewd and whilst his descriptions of his life seems phlegmatic, almost dispassionate, the enormity of his determination to overcome obstacles soon becomes apparent to the reader.

He states in this book, "In journalism as in life….. you not only need luck you need the luck to know you are lucky." His ability to accept things that cannot be changed, to seize opportunities and to see humour even in bleak times makes this book a worthwhile read.
LB

This book is out this month, in paper-back, published by Arrow, priced at £6.99 and it is his autobiography.
Archbishop Desmond Tutu Visit To Liverpool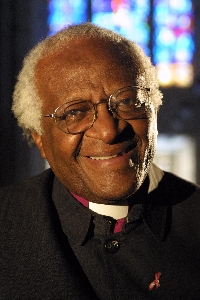 NOBEL Peace Prize winner, Archbishop Desmond Tutu, officially launch Liverpool Hope University's Centre for War & Peace Studies at a lecture in The Metropolitan Cathedral on Tuesday 26 June 2007.

The Centre, which will be known as "The Desmond Tutu Centre for War & Peace Studies", is dedicated to the study of peace, conflict and the space between war and peace.

Archbishop Tutu visited Liverpool as part of his first official trip to the UK since 2004, and Liverpool Hope University was honoured to be hosting his visit.

As well as the War & Peace lecture, Archbishop Tutu mark the opening of the University's new landmark building - The Gateway to Hope - by unveiling a plaque and viewing the facilities in this brand new provision housing all of the University's student services under one roof.

Professor Gerald Pillay, Vice-Chancellor and Rector of Liverpool Hope University said:- "His great work with the Truth and Reconciliation Commission in South Africa is the reason why we asked Archbishop Tutu if he would allow us to use his name for the Centre. He will be here to explain how his experiences in South Africa are valid in the context of Liverpool and beyond."

Dr Neil Ferguson, Associate Professor of Psychology and Director of the Desmond Tutu Centre for War and Peace Studies added:- "Desmond Tutu is an inspiration to those seeking to build peace and reconciliation across the world, and he embodies the aspiration of the Centre to promote religious and social harmony through the study of war and peace."

The Desmond Tutu Centre for War & Peace Studies was set up in November 2004, but this is was the first opportunity the Archbishop has had to visit.

Founded by a group of academics, the Centre focuses on the causes and consequences of war. It also looks at the methods, processes and ideologies of peacemaking and conflict resolution.

The Mission of the Desmond Tutu Centre for War and Peace Studies is firmly rooted within the mission of Liverpool Hope University, an ecumenical Christian foundation, to educate students in mind, body and spirit, by promoting religious and social harmony.

To fulfil this mission, the Centre brings together staff, researchers, students, and visiting experts to conduct research, present lectures, deliver seminars, host conferences and colloquia, and publish documents to promote the study of war and peace.

The Civic lecture entitled:- "Ours is a Moral Universe" took place on Tuesday 26 June 2007 at The Metropolitan Cathedral of Christ the King, Liverpool.
Click here to down load a quick fact file about Desmond Tutu in a Word Format file.
3O YEARS OF ROCKING AGAINST RACISM: LMHR presents... RAR CELEBRATION @ the HACKNEY EMPIRE!
LMHR are proud to present a celebration of Rock Against Racism - the cultural movement that played an important role alongside the ANL in defeating the fascist National Front in the 1970s, and a model and yardstick for LMHR's campaign today in helping stop the BNP. As part of the Hackney Empire's "Spice Festival", RAR founder Red Saunders and LMHR have put together a fantastic bill with the cream of RAR legends alongside exciting modern-day LMHR-supporting artists, including:- Misty in Roots, Tom Robinson, Jerry Dammers, Drew McConnell (Babyshambles) + very special guests, Wiley and friends, Toy Guns, and much more.

See website for more information.