WOOLTON MUSIC FESTIVAL
Report and photographs by Dionne Ankrah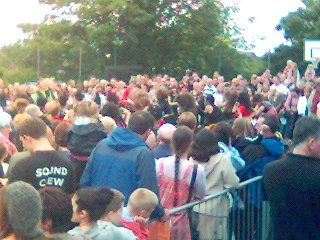 WOOLTON Village was overrun with tourists from all over the world as they celebrated 50 years when John Lennon met Paul McCartney at a Village fete on 6 July 1957. The celebrations started at St Peter's Church, on Friday 6 July 2007 (the place Eleanor Rigby's grave can be found) with a service of celebration with Rector Kip Crooks and The Bishop of Liverpool the Right Reverend James Jones. The evening entertainment then started at St Peter's Church Hall, another one of the venues the Beatles played at in the early years, with a Grand Dance an evening of celebration hosted by Bob Harris and Colin Hall with a live performance from The Quarrymen.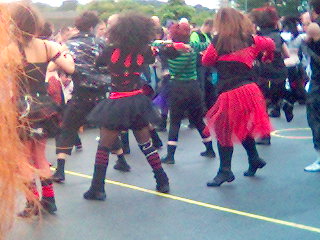 Saturday 7 July 2007 at St Peter's Church hall held a 50's dance night which was hosted by Mike Byrne, a performance by The Quarrymen and Jukebox Eddie's a 50's tribute band. A must for all die hard Beatles fans was the event on Sunday 8th July which boasted live performances from The Quarrymen, The Mersey Beatles, The Mersey Cats and Pete Wylie. There was an excellent performance from M D Productions, the dance squad who was on the recent popular T.V show Britain's Got Talent. This took place on the actual spot where Paul McCartney and John Lennon met on the field behind what is now Bishop Martin CofE Primary School, pupils from Bishop Martin also joined in the celebrations on the 6th July with children attending school dressed in Beatles fancy dress.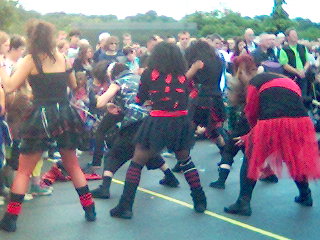 The weekend celebrations was organised by Angela Gillespie who was helped by Bishop Martin School PTA and members of the community said:- "The reason I wanted to organize this event was because it was such a huge moment in music history. I thought it would be a shame to let it pass with out recognition and originally it was only to be a 1 day event, but the whole weekend was a great success."
WHAT'S ON AT SPRINGBOK TREKKERS...
YES Southport's most popular venue on Waverley Street, that hart of Southport's night life, is all set far a fantastic range of events as follows:-

| | | |
| --- | --- | --- |
| Date | Time | Event |
| 13 July 2007 | 20:00 | Freeky Friday!!! |
| 21 July 2007 | 20:00 | Hen Night |
| 25 July 2007 | 21:00 | Men Only Stag Night!!! |
| 10 August 2007 | 20:00 | Pirates of The Carabbean |
| 16 Ausugst 2007 | 20:00 | Rodeo |
| 30 August 2007 | 20:00 | Back 2 School Party |
| 26 September 2007 | 20:00 | Ladies Night |
| 30 October 2007 | TBA | Halloween!!! FRIGHT NIGHT 07 |
DON'T MISS THE NIGHT OF YOUR LIFE...
Don't stay at home, just pop on down and have some fun! www.springboktrekkers.com.
The Latin Lounge Gets Musical
A fantastic night of music was held at the Latin Lounge on Post Office Ave, Southport, on Friday 6 July 2007.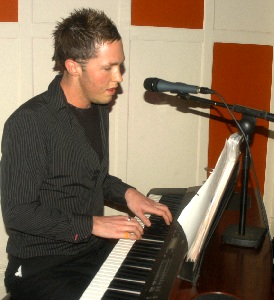 Performing on his keyboard and singing to a packed out venue was Ben Brown... who is set to revisit the venue very soon.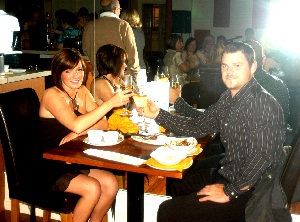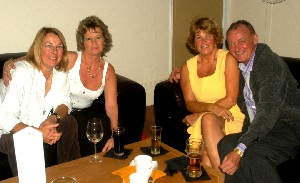 Page 1 of 3