Southport Carnival Was Not A Wash Out……

ON 30 June 2007 the rain lashed down hard, but this did not stop fun from hitting the streets of Southport. The weather might not have been in carnival spirit, but hundreds braved the elements, huddled under the canopies and under umbrellas all the way along Lord Street, to witness a fantastic display of floats and other entertainment…. In the torrential downpour,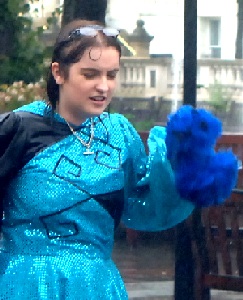 I felt so sorry for a group of young children who were dancing literally in the rain yet bravely carried on… After the carnival had snaked its way down Lord Street, it headed off onto Victoria Park where a superb show was held in the grounds. Despite the rain people still darted in and out of tents to experience the fun fair, climbing wall, music and lots, lots more…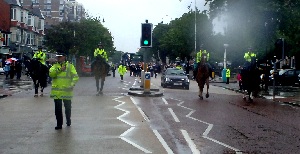 Well done to Martin Hoveden, to Carolyn Lowrie of Sefton Council's Tourism Department and to the rest of the committee who helped put on this gallant event.
We must just hope for better weather next year!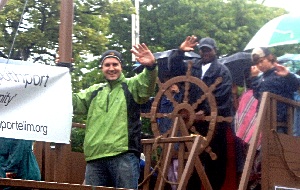 Page 1 of 11