SHOCKING FIGURES REVEAL COST OF YOUNG RUNAWAYS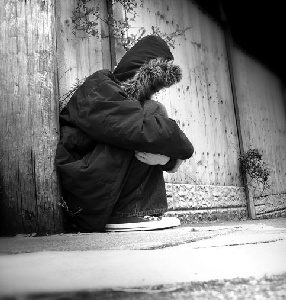 NORTH-WEST based charity, The Relationships Centre, has revealed that potentially more than 2,200 young people runaway from home in Merseyside each year. Running away is often the first step towards a life of crime and young people who run are more likely to get involved in crime, substance and sexual abuse. Dealing with these frequent and repeat instances costs taxpayers in Merseyside in excess of £7 million pounds each year.

Just 3 years ago, The Relationships Centre launched a scheme entitled Talk…Don't Walk as part of the Government's Invest to Save agenda. The scheme is the only one of its kind in the country and it has successfully reduced the number of young runaways in the Warrington area by 76% from 1,235 in 2003 to 297 in 2006.
In 2003, there were 744 recordable crimes that could be directly related to runaways. This figure has also been successfully reduced by 72% to 207 instances in 2006.

Unique in its preventative approach, the service focuses on early intervention to stop the problem at its root cause and has the potential to save an incredible amount in time and resources for local authorities, police, social services, health and education authorities.

"As a pilot scheme, Talk… Don't Walk is completely financially justified and has successfully beaten all of its measurable targets.
Not only has it reduced the number of young people absent from home in the Warrington area, it has reduced crime and save money for all key stakeholders, authorities and care groups involved. Through the reduction in crime alone, Cheshire Constabulary has saved nearly £850,000 over the last 3 years." explained chief constable at Cheshire Constabulary Peter Fahy.

The good news is that it is possible to replicate the success of Talk… Don't Walk in any given area of the UK providing all the right elements of the service are taken on board. Talk… Don't Walk has successfully changed attitudes and learned behaviours to improve the long term quality of life for the whole community in Warrington.
It is now time that other local authorities take this service on board to make significant social improvements in their regions.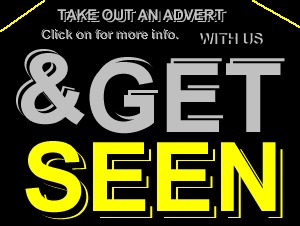 ENTER LIVERPOOL WOMENS RUN TO HELP FUND CURE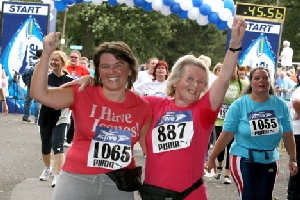 AS part of its 2007 'Big Push' appeal, the Muscular Dystrophy Campaign, a charity which funds research into cures for muscle disease, is asking as many women as possible to enter the Hydro Active Women's Challenge run in Liverpool later this year and help to push up the amount spent on this vital research by raising sponsorship for taking part. In return, everyone who raises funds can claim some great sportswear rewards, will also be sent a Big Push t-shirt to show support for the charity, and will help to make a difference to people with muscle disease.

Says Charles Horton, Regional Fundraising Manager for the charity:- "We need as many ladies as possible to enter the Liverpool Hydro Active Women's Challenge run. It's a great event open to women of all ages and all fitness levels. You can walk, run or jog – its up to you. Many people with muscle diseases will not be able to take part due to physical disability. You can help them by raising funds to help find cures for muscle diseases".

The Liverpool Hydro Active Womens Challenge takes place on Sunday 16 September, 2007 in Sefton Park. For an entry form and to raise funds for the Muscular Dystrophy Campaign, call their Regional Office on 01244 403012 or email.
Pioneering sight loss service set for Liverpool
ACTION for Blind People's pioneering mobile Sight Loss Information Service packed with the latest aids, equipment and specialist advice for blind and partially sighted people will be visiting Liverpool and St Helens in July thanks to invitations from Liverpool Libraries, St Helens Libraries and Liverpool Voluntary Society for the Blind.

The mobile Sight Loss Information Service, run by national charity Action for Blind People, will open its doors to people interested in or affected by visual impairment. Staffed by a friendly and knowledgeable team, the mobile carries the latest technology and gadgets to improve daily life. From vibrating bank note detectors to talking microwaves and tin lids, staff on the unit offer impartial, practical advice and support.

Robert Harris from Action for Blind People's Sight Loss Information Service said:- "Everybody is welcome to come along to visit us on the mobile. Whether you are visually impaired or know somebody who may be having problems with their sight, please pay us a visit and pick up information or ask us questions. Visitors can try out a wide range of daily living aids or the latest computer and magnification technology."

The Mobile Itinerary:-
Tuesday 17 July 2007, 10am to 4pm
Williamson Square (Outside Liverpool Playhouse Theatre)
Liverpool
L1 1EL

Wednesday 18 July 2007, 10am to 4pm
Car park adjacent to Chester Lane Centre & Library
Four Acre Lane
Sutton
St Helens
WA9 4DE

Thursday 19 July 2007, 10am to 4pm
The Bradbury Centre
Youens Way
Liverpool
L14 2EP

If you are unable to visit the Sight Loss Information Service but have a query please ring Action for Blind People's National Freephone Helpline on 0800 915 4666 and they will be pleased to help.