Dancing queens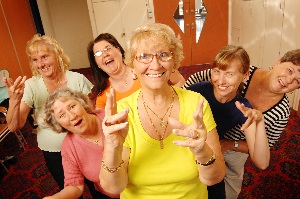 A GROUP of Liverpool ladies are following hot on the heels of pensioner pop sensations the Zimmers by taking up dance classes, proving that it's never too late to get into the groove. The pensioners from Netherley and Belle Vale are no strangers to shaking their booties' some have taken classes before in styles ranging from Egyptian to African and contemporary dance and even performed at Liverpool's annual Leap dance festival.

Lee Valley Housing has supported the community dance initiative for the last 3 years with funding from its parent company the Riverside Group. And it recently confirmed a further £2000 to continue classes run by Merseyside Dance Initiative. Age is no barrier to the boogie as 78 year-old Freda Neil can testify:- "The classes help to keep us supple and it's a great way to meet people we do a lot of laughing as well as keeping fit," said Freda.

MDI is preparing participants for the 2008 Leap festival that brings the very best of contemporary regional, national and international dance to Liverpool.

Sheila Porter Regeneration Officer for The Riverside Group said:- "We are pleased to be continuing our partnership with Merseyside Dance Initiative. The feedback from tenants has been very positive and there's a real buzz from those taking part in performances."

Rachel Rogers, Project Development Manager for MDI added:- "Everyone is really enjoying the classes we can tailor the moves to suit all ages and abilities and offer a range of dance styles to suit the particular group. Many more people are taking up, or continuing to dance well beyond retirement age. People feel better physically and dancing has real psychological benefits too. It's a social event and helps to keep people up to date with arts and culture."
Sci-Fi Illustration Demonstration & Workshop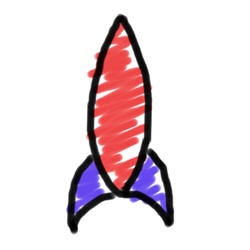 BE inspired by exhibition Out of this World:- The art of Josh Kirby with comic book illustrator Leigh Gallagher, of 2000AD magazine and DC Comics.
Leigh will be producing sketches inspired by the exhibition and highlighting the technical skills involved in producing work of this type.
Drop-in, pick up some tips and get creative. Materials provided.
This is designed for Over 8s and runs from 1 to 4pm on 14 August 2007 at the Walker Art Gallery on William Brown Street, Liverpool.
Revolutionary new mobile pool making a splash in schools
A revolutionary new mobile swimming pool is set to tour school sports halls across the country after a successful trial at Norman Pannell School in Liverpool. The temporary fixture known as the 'Skypool' has been developed by the UK's leading swimming pool company, Astralpool, and Olympic bronze medallist, Steve Parry's company, Total Swimming. The 10x6 metre pool on test at Norman Pannell School in Brownbill Bank has enabled children to swim 25 metres and develop a valuable life skill at the same time.

The success of the scheme is based on the versatility of the Skypool, a galvanised steel panel pool which can be "suspended" from the ground by its innovative framework. Normally installed as a permanent pool for both commercial and domestic use, the Skypool lends itself perfectly to being installed on a temporary basis in public halls or gymnasiums.

Parry, who comes from Liverpool, said:- "We have been working with Astralpool for some 18 months now to develop a pool that will drastically improve the access children have to swimming lessons. We figured by using a temporary pool in schools we could really make a difference, and that is what we have done. The test at Norman Pannell School has been going great, giving lots of children the opportunity to learn to swim and develop the required skills for Key Stage 2. We're now looking forward to taking the pool on a road show to other schools across the country."

Many school children do not have access to regular swimming lessons due to the cost of hiring out public pools and the time and expense of transporting children to and from it. Astralpool and Parry's company, Total Swimming, have been working in partnership with Liverpool City Council to develop the Talent Pool, a project which has the potential to teach 1440 pupils a term.

This is the first viable temporary swimming solution for schools and a fantastic opportunity to introduce children to the health benefits of swimming. Each child taking part receives 10 lessons per term and a pupil to teacher ratio of 8 to 1. Every class consists of 3 teachers and is organised in to a program that is taught on an intensive basis, which has been proven to provide the best results when teaching children to swim.

Liverpool City Council's Executive Member for Children's Services, Councillor Paul Clein, commented:- "The mobile swimming pool is a fantastic concept. The fact that Liverpool schoolchildren are benefiting from the first temporary swimming pool anywhere in the country is testament to the great strides being made in the sport in this city. Teaching children to swim is a vital life skill, and it's an important part of our Children and Young People's Plan. The council is working very closely with the School Sports partnerships, Total Swimming, Astralpool, Your Travel and Liverpool schools to make sure every Liverpool child can swim at least 25 metres. And we're delivering some excellent results. The mobile swimming pool is the latest innovation in the city's swimming drive. Our intensive 10-day swimming programmes, launched in 2006, have already helped us teach 2,000 additional schoolchildren to swim, and we give all our young people under the age of 18, a leisure pass so they can go to any of the council's leisure centres – for free."

Alan Price, head teacher at Norman Pannell School added:- "Norman Pannell recently achieved 'Healthy Schools' status and we are constantly looking at ways of promoting exercise. This swimming pool initiative has come at just the right time for us, with all the children in school managing 6 hours swimming. Even the 3 and 4 year old nursery children have enjoyed a swim. There has been a noticeable improvement in the confidence and self esteem of the children which has been reflected in other areas of the curriculum. The children are more alert and attentive in class. We are proud to be associated with this swimming initiative as it has brought great enjoyment and achievement to the school."

If rolled out nationally, the scheme could help thousands of children learn to swim and help improve the international competitiveness of British swimming. The Talent Pool initiative allows for a cost effective intensive swimming programme with the highest quality teaching combined with a low pupil to teacher ratio.