Your chance to influence healthcare in Southport and Ormskirk
DO you have determination and vision and want to influence hospital services in Southport and Ormskirk?

Southport & Ormskirk Hospital NHS Trust is looking for a Non executive Director to join its Board and is searching for an exceptional person to fill the roll. As a member of the Board, you will join a team of Executive and Non executive directors driving forward innovation, development and improvement in local hospital services.

The Trust has an annual budget of around £130m for hospital services commissioned by Sefton and Central Lancashire PCTs. The Trust has a catchment population of some 260,000 from Southport & Formby, Ormskirk and Skelmersdale and surrounding areas within West Lancashire, and we provide services from Ormskirk and District General Hospital and Southport and Formby District General Hospital.

We aim to provide safe, clean and friendly care. From 2001-2006 the Trust has had the lowest rate and second lowest number of MRSA cases for all general acute trusts. We are one of only 11 hospitals with the highest award for clinical safety and we have been a Top 40 Hospital since 2002. We have many purpose-built buildings including a women and children's unit at Ormskirk opened in Autumn 2004. We currently see around 55,500 new outpatients and around 47,000 inpatients in a year

Sir Ron Watson, Chairman of Southport & Ormskirk Hospital NHS Trust, said:- "Southport & Ormskirk Hospital NHS Trust is an active, innovative organisation and we are looking for a forward-thinking person who can help us move towards Foundation Trust status over the next year or so. The person may have had senior-level experience in finance, governance or in the commercial, voluntary or community sectors. Alternatively they may have a specific expertise relating to the work of the Trust such as consumer/customer focus, patient advocacy, market management, organisational development, HR or legal expertise.

As a Non-executive Director, they will play a key role in shaping the future of the Trust, ensuring it delivers effective, efficient and high-quality care for local people. It is a demanding role that requires real commitment but the successful candidate will help to influence strategy and have a strong role in questioning the Trust as to how we can do better."

Non-executive directors are paid £5,875 a year and are expected to give at least 2 and a half days a month. The appointment will last for up to 4 years. For full community involvement we welcome applications from all sectors of our local community. Anyone interested in applying for the position can find out more by calling Sir Ron Watson on 01704 704781 fro an informal discussion before the closing date of 15 August 2007.

Applications for the appointment must be made through the NHS Appointments Commission via their website or by phone on 0870 240 3802, quoting reference NW7467.
HELP GREAT A HUGE STIR!
THE rain was bucketing down as I walked down Hanover Street in Liverpool, on the morning of Friday 6 July 2007. My wife was with me and we were making our way back to the car park. Ahead of us were the building works of the Paradise Project and as we were passing one of the completed buildings we were accosted by a pleasant, and wet young lady. She gently thrust a small sheet of paper into my wife's hand. Then she invited us to go inside out of the rain for a cup of coffee. It was the Radio Merseyside's new broadcasting home. In the foyer were some more ladies dressed in green and white serving tea and a choice of cakes or biscuits. There was a gentleman singing superbly to recorded music, so with a cupper and a chocoholic muffin each, we sat down to enjoy sheltering from the rain and the free entertainment.

It was all in aid of advertising the "World's Biggest Coffee Morning", which is due to take place on the 28 September 2007, in aid of those wonderful nurses, the Macmillan Cancer Support. So get together and, like Polly, put the kettle on so that every cup will help improve the lives of people affected because of cancer.

You can do your bit by holding a coffee morning, or helping/joining in some activity such as …. Bag pack at a supermarket; contact Gillian to find out dates and venues. In September you could Break out of Jail, by meeting at Walton Prison to catch a bus to a secret destination, (£10 per person registration fee and you must be sponsored for at least £100) ring Tracy for information. Other events in Merseyside in September are:- 16 September a Hydro Active Women's 5K Challenge and on 7 October 2007, Asics Liverpool 10K, contact Tracey.

For Sponsorship Forms contact the A Team at Radio Merseyside.

Contact the Merseyside Team:-
Gillian Wilson 01925 846 752 or email.
Tracey Morgan 01925 846 751 or email.
Loren Slade 01925 846 746 or email.
Or write to MacmillanCancer Support, Suite 13, Newton House, Faraday Street, Warrington, WA3 6FW.
Summer Classics - Music in the Park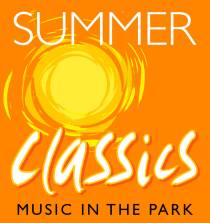 THE 6th annual Summer Classics sees stars from the world of music descend on Southport for a series of spectacular picnic concerts in Victoria Park, Southport. Friday evening, 27 July 2007, kicks things off with The Australian Pink Floyd Show. On Saturday 28 July 2007 it's the turn of The Royal Liverpool Philharmonic Orchestra, who will be accompanied by star tenor Alfie Boe for a concert which culminates in a firework spectacular. Sunday's 29 July finale sees Jools Holland and his Rhythm and Blues Orchestra featuring Ruby Turner in concert with very special guest stars Lulu and Marc Almond.