CSCC Halloween Racing - Donington Park
Report & Photographs by Craig Boon & Karen Smalley - Octanephotos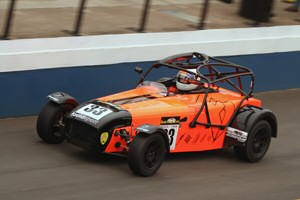 ON a cold and misty Halloween at Donington Park Race track in Leicershire the Classic Sports Car club held its final meeting of the year. Amongst the huge turnout were several drivers from the Northwest competing in 4 of the 5 different classes on track. The action started at 09:15 and in an epic days racing continued on into the night with 2 dark races for the Jaguars and the the season finale Inter-Serie Night Race.

Local drivers were Stuart Trantor of Warrington wearing door badges from the following local motor clubs - Chester and Liverpool Motor Clubs Speed Championship, Lancashire and Cheshire Car Club and the Association of North Western Cars Clubs. He competed in his number 66 Rover Tomcat in the "Future Classics" class.
Local drivers James Sharrock (Heskin) and Jonathan Ransey (Chorley) shared the driving in their number 33 Caterham Superlight R300.

The "Tin Tops" class saw locals David Hill (Merseyside) and Neil Philpotts (Wallasey) take their number 8 Honda Civic Type R to the track complete with the door badge of the Wallasey Motor Club proudly displayed.

The local Derby match up (poor pun - the local city to the track is Derby) was in the "Swing Sixties" class seeing the number 9 MGB GT of Simon Skentelbery (Sale) and Mike Entwhistle (Manchester) take on the very striking purple number 74 Triumph Herald of Ian Percival (Stockport).

The racing was hard fought all day and held to very professional levels by all the grids, which certainly impressed this reporter...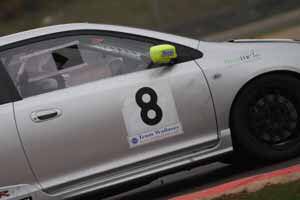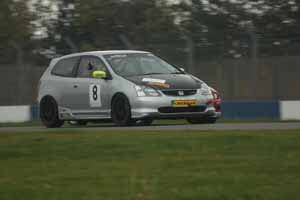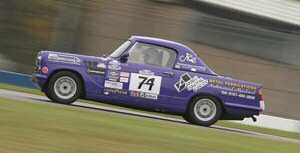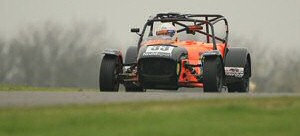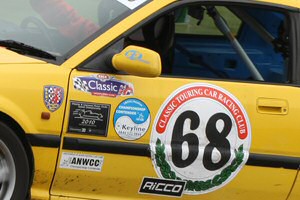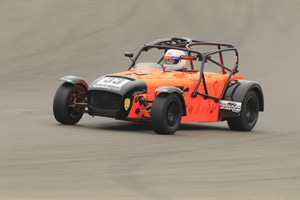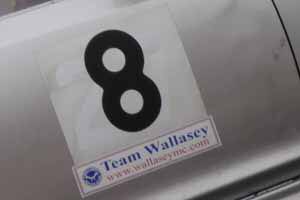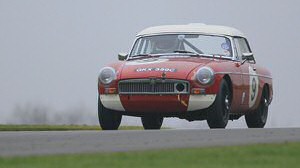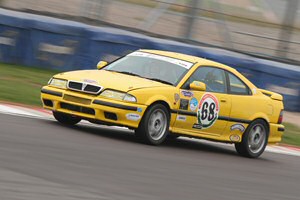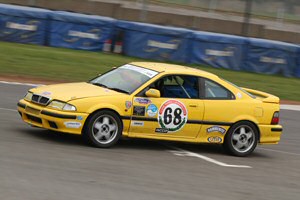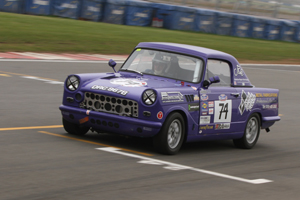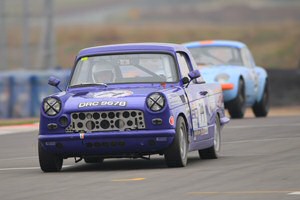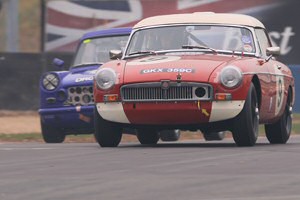 A huge thank you to the Classic Sports Car Club (classicsportscarclub.co.uk), Donington Park race track (donington-park.co.uk) and as always the hard working volunteer marshals without whom there would be no racing.