Highly gifted and famous illustrator was in Formby - Chris Riddell
Photographs by Patrick Trollope
ON Wednesday 10 November 2010, Chris Riddell, who is an award winning British illustrator and writer of children's literature, as well as being the political cartoonist for The Observer newspaper in the UK, was in Formby. This "Great Author Event" was held at Formby Pool, organised by Pritchard's Bookshop in the village of Formby on Merseyside. At the event the artist met children and parents from all over Sefton, who asked him questions about his books. Chris also signed copies of his new book, Alienography, as well. He also engaged the children attending the event in conversation, encouraging them to draw, as he himself drew, an AO sized picture of what he called:- "A Tentacled Formbyoid". The picture which was drawn by Chris is now on temporary display in Formby Pritchard's window on Brows Lane and it will be raffled for Clair House Children's Hospice. The raffle tickets are on sale from Pritchard's in Formby. To find out other ways to get tickets go to:- pritchards-formby.co.uk, and you can also call 01704 875 765, for more information. If you want one of his amazing books, also call into the shop. We will have copies for sale, of his book Alienography, on our Mersey Reporter Online Shop very soon!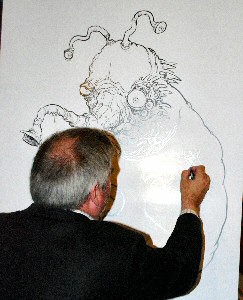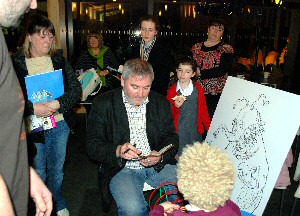 Page 1 of 2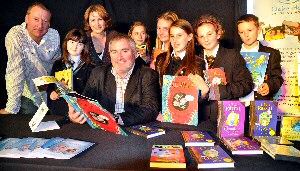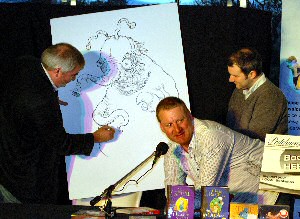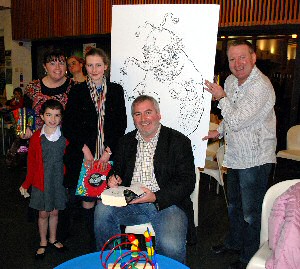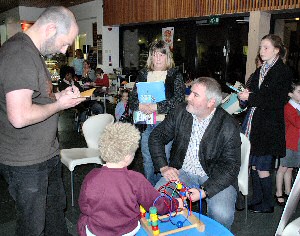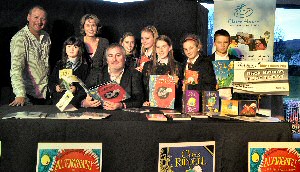 If you like the photos, please order them and do not copy them. Keep this site online... Click here to find out out you can get you copy of these photos...