NHS Trust wins award for Innovation...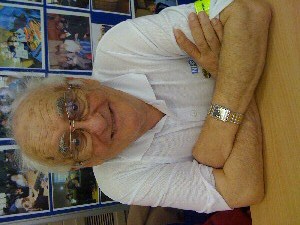 A Community Nurse has won a prestigious national award to find the most innovative ways of promoting health and independence amongst older people. Diane Singleton, Lead Nurse for Older People for Liverpool Community Health NHS Trust, has beaten off competition from across the UK to claim the Nursing Times Award.

Diane was chosen for her work in setting up the multi-award winning Liveability Service in South Liverpool. She created the innovative scheme to promote the health and quality of life of older people, so that they could live healthy, more active and independent lives for longer. The service's success is in reducing isolation and ill health, reducing the need for costly NHS and social care interventions.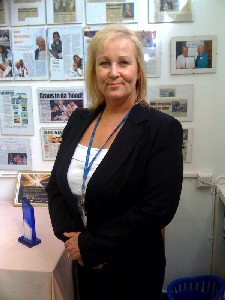 Diane said:- "The standard of the competition was extremely high, so I am over the moon that we won. But the real reward is in seeing the benefits that we give to our clients, who often quite literally find a new lease of life when they start to access our service. We have a 2 pronged approach to service delivery. The first includes the many activities we provide within the Sunflower Centre in Woolton such as Tai Chi, dancing, chair-based exercises and our daily gym fit sessions in our own gym specifically tailored for older people. The second involves our holistic home assessments where a member of the team will visit an older person at home."

The assessment involves routine health screening, consisting of blood pressure check, height, weight, BMI and medication review. Checks are also made on whether the older person is receiving all the benefits they are entitled to, have smoke detectors fitted, and are safe from environmental risks within the home which could lead to falls and accidents.

The service also provides a 6 week Active Ageing Programme. Once registered, older people can attend seminars and hear up-to-date information from health professionals and colleagues from other services dealing with older people.

Working in partnership with local schools, this is an accredited intergenerational programme which involves young people in its delivery. By bringing together young and old, the scheme encourages younger people to better understand older people's needs and vice versa.

Harvey Winter, 77, from Woolton, has been a regular at the Sunflower Centre for over a year. He says:- "My wife started attending the Sunflower Centre before I did and convinced me to go along to see if the fitness classes would help me with my arthritis. I loved it – I come away from my circuit class feeling elated and it really benefits my legs. I'd urge anyone over the age of 50 to go along and see what's on offer – it just might change your life."

Bernie Cuthel, Acting Chief Executive of Liverpool Community Health said:- "We are very proud of Diane and all that she achieved and are delighted that her work has been recognised at such a prestigious level."
RARE SAWFLY DISCOVERED FOR FIRST TIME IN UK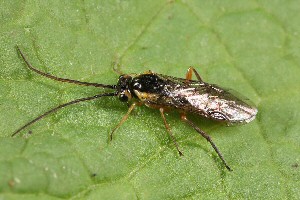 AS a major conference on biodiversity and climate change is held in Inverness, conservation charity Trees for Life announced that it has discovered a species of sawfly that has never been recorded in the UK before.
Biodiversity surveyor Guy Knight, an entomologist at the National Museums in Liverpool, discovered the sawfly (Nematus pseudodispar) on Trees for Life's Dundreggan Estate in Glen Moriston, which lies to the west of Loch Ness in Inverness-shire.

The specimen was collected on 20 August 2010, but a second opinion was sought from an expert in Germany before the sawfly's identity was confirmed.

The species has never been recorded in the UK before. It is also thought to be extremely rare in Europe, having only been found in Finland and Latvia. The species is considered to be a true northern European birchwood specialist.

"The presence of the sawfly on Dundreggan is remarkable, and we are delighted to have made this discovery during the International Year of Biodiversity. It illustrates the importance of the estate's birch-juniper woodland, which is amongst the best of its type in Scotland," said Alan Watson Featherstone, Executive Director of Trees for Life.

The Highlands International Biodiversity and Climate Change conference, part of the United Nations' International Year of Biodiversity, is being held at the Highland Council Chambers in Inverness. It is being hosted by CIFAL Findhorn, the United Nations Institute for Training and Research affiliated training centre for Northern Europe.

The event will discuss the latest information about how climate change is affecting the unique habitats and resources of the Highlands and Islands, and learn about innovative solutions to enhance biodiversity under the pressure of climate change. Experts in land and marine ecology, and people from all walks of Highland life, will be in attendance.

Delegates at the conference visited Dundreggan on Saturday 6 November 2010. The Highland estate is a key site in Trees for Life's award-winning work to restore Scotland's Caledonian Forest, and is notable for its biodiversity, with over 50 species that are listed as priorities for conservation in the UK having been found there.

The discovery of this sawfly there is the latest in a string of finds at the site. These include a mining bee thought to have been extinct in Scotland since 1949 and the golden horsefly, which had only been since twice in Scotland since 1923 until it was spotted on Dundreggan in 2008.

Trees for Life is planting half a million trees at Dundreggan, as well as developing scientific research and education programmes, and supporting the return of rare woodland wildlife, plants and insects.

Alan Watson Featherstone said:- "The importance of on the ground projects such as the work taking place at Dundreggan was again highlighted only a few days ago, when the UN biodiversity meeting in Japan agreed a plan with disappointingly weak targets for slowing biodiversity loss."

For details about Trees for Life's work, see:- treesforlife.org.uk or call:- 0845 458 3505.
SHOPAHOLICS TAKE NOTE!!!! EVENT!!!!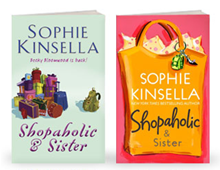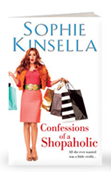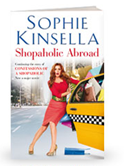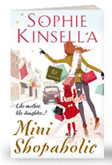 ALL adults take note as the author of the Shopoholics Series, Sophie Kinsella will be at the Formby Pool complex, on Wednesday 24 November 2010, from 4pm to 5pm. This not to be missed!1 More in next week's issue of Southport & Merseyside Reporter. Also check out:- pritchards-formby.co.uk for more information.