Pontin's goes into administration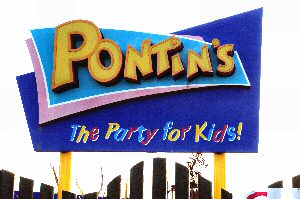 THIS icon of British seaside holidays has been placed into administration. The business was bought by Oceans Park for £46m in 2008 and they had big ideas for the business. The five sites left are at Brean Sands, in Somerset; Camber Sands, in Sussex; Pakefield, in Suffolk; Prestatyn Sands, in Denbighshire; and Southport, in Merseyside. The accountancy firm KPMG said that the company will keep trading as normal. They also added:- "No redundancies have been made among Pontin's 850 staff and we are optimistic that the iconic British brand will still had a future." Jane Moriarty, joint administrator and restructuring partner at KPMG, commented:- "Pontin's is an iconic British brand which forms the backdrop to thousands of treasured family holiday memories. It has unfortunately struggled in the current economic environment, but, with some support from new management, we are optimistic that it will be part of thousands of family memories in the years to come. From day one, we will be actively running Pontin's to ensure that our guests' holiday expectations are met. Any customers with queries about their holiday plans should call our dedicated helpline:- 0844 576 8481. Also interested parties should register their interest with Sandra Lister at KPMG corporate finance on:- 0161 246 4901."

Pontin's chairman, Graham Parr, said the business was profitable, but had been a victim of the credit crunch and had gone into administration because its bank had withdrawn its support. The administrators have set up a helpline number for customers, which opened on Monday, 15 November 2010 is:- 0844 576 8481. Let's hope they can save it as its loss of it would be one massive nail in the coffin for Southport's Tourist trade!
Straight Talking business in Liverpool
RESEARCH provided by T-Mobile shows a lack of straight talking in business is costing small business owners 3 million working hours a week, or £36 million a week, based on the average hourly wage in the UK. The national survey of 2,000 small business owners showed that in Liverpool:-
► One in three Liverpudlian small business owners waste an hour or more on long-winded conversations each day.
► Over half of Liverpudlian small business owners (51%) prefer to do business deals and discussions in person compared with only 38% in the rest of the UK.
"At the end of the day", "blue sky thinking" and "out of the box" were uncovered as some of the most hated phrases used in business. The T-Mobile research was supported by Alex Polizzi, Channel Five's The Hotel Inspector. To help identify the UK's most straight talking small business owners. The company is currently running a Straight Talking Business Pitch competition on its website, which Alex Polizzi is judging. A prize of £2,000 is up for grabs for the winner and £1,000 for each of two runners up. For more information visit this link. Deadline for entries is 3 December 2010.
Christmas Shopping Boost from Highways Agency
SHOPPERS are getting a boost from the Highways Agency in the run-up to Christmas - a two month roadworks embargo on key motorway routes.

The embargo; which will benefit shoppers heading to the Trafford Centre and the Lowry Outlet in Greater Manchester and Cheshire Oaks in Merseyside; means a start on routine maintenance works, including overnight roadworks, will be put back to allow people get to the shops and away again without being inconvenienced or delayed.

Routine roadworks includes carriageway, lane and hard shoulder closures for lighting repairs and replacement, line renewals, gulley clearance, litter picking and other work such as barrier repairs and electrical faults

Between the started of this month, start times for routine maintenance works are being delayed for at least two hours on routes between junctions 5 and 15 of the M60, junctions 1 and 3 of the M61 and junctions 10 and 12 of the M62.

Typically, work on routine maintenance starts between 9pm and 10pm – and usually finishes at 5am – depending how busy the motorway is. However, thanks to the embargo, start times may be delayed until midnight in the run-up to Christmas.

Start times for maintenance along the M53, which serves the Cheshire Oaks shopping centre, will also be put back for a few hours at weekends in the run-up to Christmas.

As well as the embargo for Christmas shopping, regular embargoes thus delaying the start of routine overnight and weekend roadworks for several hours each day, will also be in place over the next few weeks for football matches and concerts.

The Highways Agency routinely instructs contractors to ensure that football supporters and concert-goers can get to and away from key venues free of disruption from routine roadworks.

Weekend and mid-week matches at Anfield, Goodison, Old Trafford, the City of Manchester, DW and Reebok stadiums are all covered by a standing roadworks embargo throughout the year. During the week, for example, a start on roadworks is often delayed until 11pm or midnight to allow fans to get away smoothly from sports and concert venues.

Events venues like Manchester's MEN Arena and the Liverpool Echo Arena are also covered by the routine embargo and concerts held during the busy period running up to Christmas will be no exception.

In addition to the routine roadworks embargo the Highways Agency will be removing all roadworks, where possible, over the Christmas holiday period - this year (2010) - between 5am on Friday, 24 December 2010 (Christmas Eve) and 5am on Tuesday, 4 January 2010.

Matt Sweeting, the Highways Agency's Regional Performance Manager, said:- "The Highways Agency works hard right across the year to plan essential routine maintenance and to ensure it is carried out at times which will least inconvenience our customers, including those attending sports fixtures and concerts at the region's major venues. Over the next two months, in the run-up to Christmas, we are delaying a start on routine roadworks along key routes to the Trafford Centre and along the M53 at weekends around Cheshire Oaks. These embargoes are in addition to the routine embargoes we have in place day-in and day-out across the motorway network – for example to accommodate matches at Old Trafford or concerts at the Echo Arena."