You Can Foster Liverpool?
A total of 45 people have so far expressed interest in becoming foster carers in Liverpool as a result of a major regional campaign.

They are among 750 people who have come forward over the last few weeks as part of a joint effort by 23 local authorities in the north west, including the city council, to attract new foster carers.

As the campaign draws to a close this week, councils in the north west hope another 250 people with room in their heart and homes will also come forward to reach the target of 1,000 enquiries.

The You Can Foster campaign launched on 25 October 2010, across TV, radio, print and social media, starring real carers, including Liverpool's Brenda Walcott, with the message that there is no 'typical' foster carer.

It is being backed by Children's Minister, Tim Loughton:- "This is excellent work and other areas should take note of what is happening in the north west. Greater achievements can be made by working in partnership on this scale, it's clear the north west are leading the way in delivering high impact and value for money recruitment drives."

A suitable applicant can be anyone in their 20s upwards, single, renters or homeowners, married or living together, in same sex or mixed sex relationships or with or without their own children.

Councillor Jane Corbett, Liverpool's Cabinet member for Children's Services, said:- "Every child has a right to a loving, happy and safe family environment. And that's why providing a home for a young person who cannot live with their own parents is one of the best things you can do. We need to find happy homes for children of all ages. I hope our campaign will encourage many more people to come forward."

The campaign is being supported by the North West Improvement and Efficiency Partnership.

For more information on fostering please visit:- youcanfoster.org, call the freephone number on 0800 634 7052, or visit:- Facebook or via:- Twitter.
Bird discovery set in motion
CYCLE Speke is holding a very special event this weekend which is guaranteed to get bird lovers in a flutter!

The popular initiative brings a bike ride with a difference to the Mersey Estuary on Saturday, 20 November 2010. Local twitcher Chris Tynan from the RSPB will be leading nature lovers on a FREE bird watching cycle tour, giving riders a chance to see and hear a range of species.

It's the perfect opportunity for local people to improve their fitness, meet new people and discover more about the variety of birdlife and wildlife which exists in the area.

The leisurely-paced ride will take around two hours, will be over flat terrain and is aimed at beginners as well as those with some or without any bird watching experience.

There will also be a number of scheduled stops en route along with additional impromptu stops in the event something interesting is making an appearance.

The meeting point is at the main entrance of the Speke Garston Coastal Reserve (Banks Road) at 10am and everyone is welcome. The ride is free of charge and binoculars will be provided. Don't forget to bring a snack!

If you don't have a bike, don't worry. Cycle Speke has a limited number of pool bikes available. To book your bike in advance, please phone Claudia on:- 0151 233 5246 or email:- Claudia.Stuerck@liverpool.gov.uk.

The Cycle Speke project is supported by the European Regional Development Fund.
Prince William to marry Kate Middleton next year (2011)
PRINCE William is to marry Kate Middleton in 2011, Clarence House has told the media on 16 November 2010. Prince William is second in line to the UK throne and he began dating Kate Middleton 8 years ago while studying at St Andrews University in Fife. They also shared a house in Fife. Kate Middleton had split up the relationship in April 2007 due to 'media pressure' but soon the pair got back together. The couple became engaged in October during a private holiday in Kenya. 2011 will also mark the 30th anniversary of his parents' wedding. We wish them both congratulations.
Council launches poster campaign on gas safety
IN a campaign supported by Liverpool PCT and the Health Protection Agency (HPA), Liverpool City Council has arranged for 1,000 posters promoting gas safety checks to be posted in public areas throughout the city.

The message is that carbon monoxide (CO) gas is invisible and has no taste or smell. It is highly poisonous and can kill or cause permanent damage to health. Anyone can be at risk if they don't service gas boilers and other fossil-fuel appliances regularly.

The posters are on display in GP surgeries, high street chemists, dental practices, council offices and other public places. They point out that free safety checks on domestic fuel-burning appliances are available to people who are over pension age, have a disability, are chronically sick or are hearing or visually impaired.

It has been estimated that five million homes in the UK may be at risk from CO poisoning and approximately 500,000 of these are in the North West. Older people, mothers with children and others who spend a lot of time in the home are especially at risk.

Carbon monoxide is responsible for 50 accidental deaths and nearly 200 serious incidents every year in England and Wales and it is believed that many more cases go undiagnosed.

Councillor Joe Anderson, City Council leader, said:- "This is Carbon Monoxide Awareness Week and we are seizing the opportunity to remind householders and tenants that they should make a point of having boilers and other fossil-fuel appliances serviced every year by a qualified engineer. People with coal fires should make a point of having chimneys swept. It's also important to check that flues are clear because a blocked or partially-blocked flue is a serious health hazard."

For information on the free services provided by gas and electricity suppliers to people who qualify for them, phone:- 0845 688 9594 or access:- energywatch.org.uk.
LADIES TO MEET THE WOMAN BEHIND A NEW YORK TIME'S BEST SELLER, IN FORMBY - FOR FREE!!!!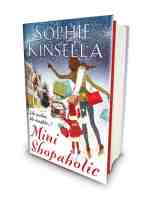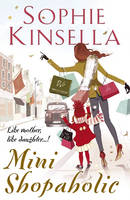 WITH Christmas just round the corner, many are thinking about cutting back on spending, well that is all except for shopaholics and this might be an event for you... This is your chance to meet New York Times and Telegraph Magazine's bestselling author, Sophie Kinsella, at what will be a very special event. Sophie, will be signing her new book, Mini Shopaholic and you can reserve your free ticket from Pritchard's Bookshop in Formby Village and also by emailing us at:- news24@southportreporter.com. The event will be on Wednesday, 24 November 2010 from 4.00pm to 5.00pm at the Formby Pool, Brows Lane, L37 4ED. This event will allow you to put questions to the author and to find out more about her award winning style of writing. Who says good things don't come for free? ? Also you can get her books posted to you, if you want one signed but can't get to the event... To purchase a copy of one of her books below call:- 01704 875 765 for more information...

Mini Shopaholic
Twenties Girl
Shopaholic Abroad
Confessions of a Shopaholic
Remember Me?
Shopaholic and Baby
Shopaholic Ties the Knot
The Secret Dreamworld of a Shopaholic
The Undomestic Goddess

Audio Book and Paperback available on that phone number for many of these as well as many other books by her.

We will be adding these books very soon to our Mersey Reporter Online Shopping Pages, with lots of other books.