North West blues acts through to heat of New Brunswick Battle of the Blues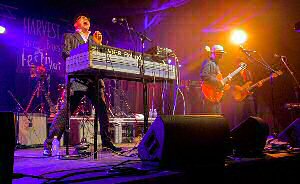 A fantastic night is in store for blues fans at Newton-le-Willows' True Blues Club on 13 January as 6 blues acts across the region go head to head in a heat to find Britain's best unsigned and original Blues artists. The UK-wide talent search New Brunswick Battle of the Blues has reached its heat stage and the competing acts chosen for the North West heat can now be revealed as including:-

► Tom Attah from Shipley

► Alex McKown Band from Glossop

► Chris James Blues from Scotby, Carlisle

► Rythmn Zoo from Shrewsbury

► Cliff Brown Band from Yelvertoft

► James O'Hara from Gomersal

This search for the best of British blues has come about because the Canadian Province of New Brunswick is looking to the UK to provide new performers for its world-renowned Harvest Jazz and Blues Festival in Fredericton, celebrating its 21st Anniversary in 2012. Says competition organiser, Lee George:- "This is a real opportunity for artists and fans alike. There will be 6 brilliant acts battling it out for a place in the London final. We want as many blues fans as possible to come along to the heat and share what promises to be a night to remember."

The winner of each heat; plus 1 overall runner up chosen by the public; who will perform at the final in London in March, with the winner getting an all expenses; paid trip to the maritime province of New Brunswick, Canada, to play on 1 of the main stages at the Harvest Jazz & Blues Festival in Fredericton, in September 2012.

Lee again:- "This is the second year we've run this competition and last year's winners, 24 Pesos, had the time of their life. New Brunswick is an incredibly beautiful part of Canada and we will show the winning act some of the world's best whale watching, sea kayaking, breath-taking scenery and – very important - real New Brunswick hospitality. Travelling to the Harvest Jazz & Blues Festival could be a life-changing opportunity to perform amongst the very best and to sample 'the jewel of Atlantic Canada' and all that the Province has to offer."

The North West heat will be at The True Blues Club in Newton-le-Willows.on 13 January 2012. The show starts at 8.30pm and tickets cost just £5. Doors will open at 7.15pm. For more information about the event and the province of New Brunswick, visit:- tourismnewbrunswick.co.uk.

Rape allegation, New Year's Eve. Can you help?
MERSEYSIDE Police Detectives are appealing for information following an allegation of rape in Southport. The 21 year old victim had been out celebrating with friends on New Year's Eve. She left the Park Public House in Birkdale in a taxi with friends at about 12.30am on Sunday, 1 January 2012. She got out of the taxi on her own a short while later by the YMCA on Hoghton Street, Southport. She was about to walk home when she was approached by a man who said he would walk her home. Near to the wall of Holy Trinity Church he had a cigarette and then it is alleged that he raped her on the church grounds. The offender is described as a white male, small in height, and fat. He spoke with a local accent and was wearing a dark jacket with a hood and a scarf over his mouth. Detectives are appealing for anyone who may have any information which could help them with their inquiries to contact detectives at the Unity team on:- 0151 777 1382, or Crimestoppers on:- 0800 555 111.
Book Review:- "Husbands and Lies"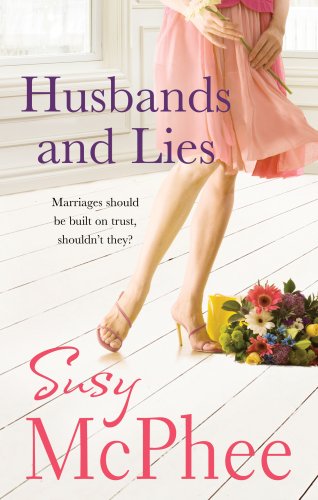 THIS is an interesting first by Liverpool born Susy McPhee. Husbands and Lies evols around a devoted wife and mother, Fran, whose best friend Alison is dying and whose pled for help she can't refuse. In the process of which she logs onto an internet dating site with bizarre consequences. The plot, although a little implausible in places and sometimes predictable, is still highly entertaining. Susy McPhee has the knack of carrying one along in anticipation. Her use of fairly short chapters makes the temptation to read just one more and then more again irresistible. There is depth to the novel too and it contains some very accurate and thought provoking insights into a variety of relationships and situations. Just as some of the book's characters have speculated on their reactions to hypothetical situations, this book raises considerations in the mind as to how the reader might react to those circumstances. A thoroughly readerable tale. Here's to her next novel.

Husbands and Lies is a Paperback, written by Susy McPhee and published by Ebury Press.
ISBN/Cat.No:- 9780091928568
ISBN-10:- 0091928567
High:- 200
Wipth:- 128
Depth:- 21;
It contains 320 pages and was first publication in 2009.

Price is £6.99 and it is available via our Mersey Reporter Shop, in the books section.