ChildLine in Liverpool encourages more young people to report sex assaults
COUNSELLORS at the ChildLine, base in Liverpool, are encouraging more young people to speak out about sex assaults, as new research from the NSPCC shows that thousands of teenage girls across the UK who are sexually assaulted by boys suffer in silence.

Research undertaken by the NSPCC with young adults shows as many as 280,000 young girls in the UK could be affected at some point if the figures were extrapolated out.

Adolescents are responsible for around a third of all sex offences committed against children and in three out of four of these cases the victim will know the offender. However, teenage girls will often accept the abuse as part of a relationship or don't know how to stop it.

While the majority (66%) of those abused by an adult report what's happened, fewer than one in five tell anyone if the offender is a young person, according to the charity which runs the UK wide ChildLine Service.

From 1 April 2010 to 31 March 2011 the Liverpool ChildLine base carried out 765 counselling interactions with the primary concern of 'Sexual Abuse'. The perpetrator was disclosed in 84% of these counselling interactions. Only 6% of the young people who contacted counsellors at the ChildLine's base in Liverpool said they had been abused by another young person.

A 15 year old girl who contacted the Liverpool ChildLine base said:- "I'm scared to say no to my boyfriend when he's touching me in a sexual way as when I tried he hit me and touched me anyway. I'm scared that if I say no to sex he will get it anyway, even if it is by force. He is twice my size so I am unable to stop him."

Jon Brown, Head of the NSPCC's Head of Strategy and Development for Sexual Abuse programme said:- "Many girls are being forced to carry out sexual acts and in some cases are even being raped. We're not talking about 'horse play' or teenagers experimenting, this is often serious abuse. But unfortunately many of the girls don't see it that way. They think it's just part of a relationship they have with a boy or may be too embarrassed or frightened to tell anyone about it. When an adult sexually abuses a young person there is a greater chance it will be reported to someone; police, a parent or a teacher. But when a teenage boy is responsible it seems to slip into another category where the same alarm bells don't ring with the victim. The boys who do this must learn this behaviour is not acceptable under any circumstances otherwise they will think they have a free rein to continue mistreating girls in this way. And the girls may need counselling or therapy because this kind of abuse can cause both physical and psychological harm. There is an awful lot of pressure on them, particularly in an increasingly sexualised world where boys can easily access pornography and get completely the wrong idea of what a relationship is all about. So advice and education are paramount."

The risk of a girl being sexually assaulted rises dramatically from early teenage years with the majority of assaults being committed against 12 to 17 year olds.

In an effort to reduce incidents of teenage sexual abuse the NSPCC is calling for:-

► Education programmes to promote consenting, respectful relationships and dispel the perception girls are just sex objects.

► Young people to seek help, through ChildLine, teachers or parents if they are being forced, pressured or coerced into carrying out sex acts.

Sue Minto, Head of ChildLine, said:- "It's vitally important that young girls get help and support if they find themselves in a situation where they are being coerced into having sex. Frequently they will feel this is just part of growing up and won't recognise that it's wrong. Fewer than 6% of the 765 contacts we had at the Liverpool base last year about sexual abuse were from children saying they had been assaulted by another young person, so this seems to bear that out. Sometimes the abuse will happen in an intimate relationship or it may be a friend of a friend or someone on the edge of their social circle. But whoever it is we would want to encourage anyone effected to talk to someone about it, or contact us confidentially by phone on:- 0800 11 11 or go online."

Every year more than 50,000 child victims of sexual abuse miss out on therapy because of a shortfall in services. The NSPCC is working on the frontline to help fill this gap by introducing a raft of new programmes including, 'Letting the Future in' which will provide structured sessions to help these children rebuild their lives.
O-very Nice Flowers at Charity Fundraiser
GREEN fingered Southport residents are invited to join a local fundraising committee for an afternoon of tea, treats and flower arranging in aid of a local cancer research charity.

The Tea and Scones Afternoon will feature a flower arranging demonstration by expert Val Donaldson, with the finished designs being put up for auction to raise further funds for the charity, which provides grants to support fundamental research in the North West of England and Wales into the causes of cancer and how it spreads.

Alongside the workshop there will be stalls selling homemade chocolates, cards and pashminas

The Tea and Scones Afternoon has been organised by the Southport committee in support of NWCRF's O-Very Campaign, which aims to raise awareness about the symptoms of ovarian cancer and the genetic predispositions amongst men and women.

Olive Cutts, chair of the committee said:- "This is our first event in our 2012 fundraising calendar and we're hoping to raise at least £500.We can't wait to see all of the finished designs and hope to see some new faces joining us for what I'm sure will be a lovely and informative afternoon."

Anne Jackson, NWCRF CEO, added:- "The Southport Committee have a real flair for putting on colourful events and the Tea and Scones Afternoon sounds like it's going to be no exception. The event will help us raise awareness of the O-Very campaign and contribute towards funding vital cancer research projects at Liverpool, Bangor and Lancaster."

The Tea and Scones Afternoon will be held at the Masonic Hall on Wednesday, 7 March 2012, from 2pm. Tickets are £6 and are available on the door or by contacting Olive Cutts on:- 01704 578900.

The World's First Sex Trafficking Opera To Premiere In The UK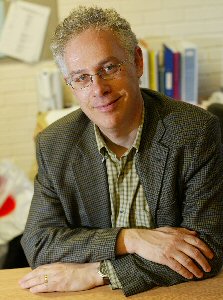 OFFICIALLY supported by a staggering total of 11 national and international NGOs and bodies including The United Nations, 'Anya17' is the world's first Opera to reveal the hidden world of Sex Trafficking in the UK. Anya17 premieres on 7 March 2012 in Liverpool before a second performance in Manchester on 9 March 2012.

Written to raise awareness of a secretive £20,000,000,000 industry which is second only in scope to the Drugs trade, Anya17 will relate the compelling, intertwined stories of just four of the estimated 700,000 women and young girls who are deceived and trafficked into the EU every year and propelled into a maelstrom of deceit and sexual violence.

Composed by British Composer Award winner Adam Gorb to an original Libretto by Ben Kaye, Anya 17 was nominated for an award at The House of Lords even before its first performance. Two days later Ben Kaye found himself at 10 Downing Street and has just been invited to The House of Commons.

Inspired by true stories of Trafficking victims and directed by the 'Pete Postlethwaite Award' winning Director Caroline Clegg, Anya17 will explore the stark choices facing the victims of Sex Trafficking; compliance, violence or escape through drugs, alcohol or death. Perhaps ultimately death is indeed… the only true escape?

Anya17 will be conducted by the renowned Clark Rundell and performed by and The Royal Liverpool Philharmonic Ensemble 10/10. The semi-staged production's Cast is drawn from the RNCM, whose young students have recently spent time with Trafficking victims to complete the research into their roles.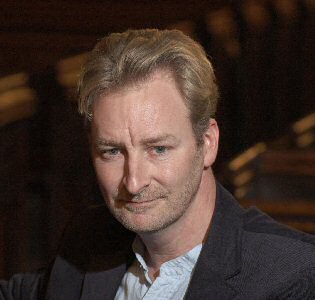 Composer Adam Gorb and Librettist Ben Kaye have developed a reputation for making difficult subjects accessible. Their first collaboration 'Thoughts Scribbled on a Blank Wall' with John McCarthy CBE explored his five years of mental torture in the Lebanon and was described by BBC Radio 3's Sean Rafferty as 'Powerful stuff. A protest Cantata, the first of a genre.' Their last joint venture 'Eternal Voices' with Sir Trevor McDonald OBE also resonated. Inspired by the diaries of Royal Marines wounded or killed in Afghanistan, this harrowing but ultimately uplifting work enjoyed a sell-out premiere, a standing ovation, numerous TV and radio broadcasts and raised over £35,000 for Charity.

Anya17 will premiere in Liverpool on 7 March 2012, from 7.30pm, as one half of an evening at The Epstein Theatre, which will open specially for the occasion following its recent one million pound refurbishment, prior to its official re-opening later in the year. The second performance will take place in Manchester at the RNCM on 9 March 2012, again from 7.30pm. Plans are currently underway to secure additional performances in London, elsewhere in the UK and in Strasbourg as part of the UK's Presidency of The Council of Europe.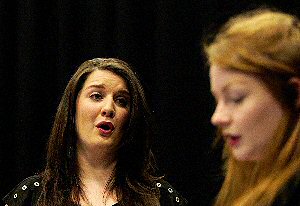 Ben Kaye explained:- "All Poets and Writers feel deeply as that is their nature, and we hope that our words will resonate in the minds of others. I could have written some saccharine analgesic (and don't even ask me about the £60,000 spent on the opera to celebrate Slough), but to me the role of any Creative is to ask all of us to constantly re-examine our view of the world. Sometimes that involves bringing to light some uncomfortable truths."

Ben's other pipeline projects include the librettos (stories and words) for 2 brand new contemporary Operas, "Alia" and the mystifying "Gregor", as well as a large scale Oratorio (a mini Opera) with the 'Royal Wedding / Military Wives' Composer Paul Mealor entitled 'The Farthest Shore', the work for which begins in April 2012.

Anyas17's official supporters include: The United Nations (UN.GIFT), The Human Trafficking Foundation, Unseen UK, STOP UK, Unchosen, Stop The Traffik, ECPAT UK, City Hearts, Anti-Slavery International, The Salvation Army, The Purple Teardrop Campaign, Catherine Bearder MEP, Tony Lloyd MP and Bob Walter MP.

Related YouTube links:-

MP Tony Lloyd speaks about Human Trafficking following his recent visit to an Anya17 rehearsal; to see click on here.

Anya17 Rehearsal footage from the RNCM; to see click on here.