Stop Legalised Theft of Copyrighted Works!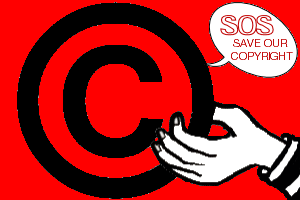 THE Enterprise and Regulatory Reform Bill, or ERR as it is also known, has completed its passage through parliament on 24 April 2013, and incorporated are a host of new measures which the Government is pushing through. This new legislation is on the cards, which many consider would have many unconsidered, negative consequences. Part of the new changes which are included in the Enterprise and Regulatory Reform Act, is a package of measures which removes the rights of many to apply copyright to their work, according to many artists, photographers and even the public as a whole! The Campaign group Stop43, which represents a wide range of image creators along with the Association of Illustrators and Individual Artists, (AOI) have branded the act as:- "premature, ill thought-out and constitutionally improper." They add that effectively the act, dubbed the 'Instagram Act', if allowed to pass, would mean the UK, for the first time, would permit the widespread commercial exploitation of unidentified work. After coming in to force, this act, if not suitably amended, would require the users of any image, from whatever source, only to perform a 'diligent search', and since that would be likely to come up with a blank, they could proceed with impunity and use it for whatever they wanted. This could be your holiday photo or whatever! Such images would be treated as "orphan works" and could then be freely used for any commercial or non-commercial use, and by any other users who might then wish to use it..! The music industry and film industry have got very strong support for anti-copyright theft, but oddly the most influential and important part of everyday life are still images, be that graphics, artwork or photographs. No matter what you do, images are all round, yet the industry is the least regulated and hardest to get any type of compensation from, should you find your work being misused! Sadly, the UK has been blind to copyright for many years and the damage it is causing is ever apparent. The ill thought out wording of this fledgling act will not only damage photographers, artists, graphic designers and countless others who depend on selling their work, but also will have a major effect on designers, models and other related groups! Plus, the most worrying thing for the public is that, even as putting images on Facebook can be a bit dodgy at the best of times, with this new law, your personal snaps, say from a holiday, of you out partying, or even of your family home, might be used for an advert, there would be no way of getting any compensation! In effect, if you did not want to run the risk of having your personal or business photos used, you would not post on any website; if you did and your images fell into the wrong hands, there would be no redress! If you live in the UK, please sign this e-petition and help save the jobs of many photographers and artists. It will also stop advert companies from using your photos, taken by you on holiday or of your family, without your consent! This is more than just an attack on jobs! Please take a look at the direct.gov.uk's e-Petition and sign it! It makes sense to support the industry which is already in difficulties, yet is one of the most important parts of modern life! We urge everyone to sign it... To sign go to:- e-Petition.
Formby church has amazing start for re-opening of the Lifeboat Tea Room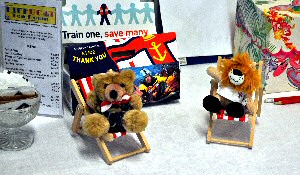 AFTER being closed for the winter months, St Luke's Church on St Luke's Church Rd. Formby re-opened its Lifeboat Tea Room, over 3 May to 6 May, for the Bank Holiday crowds who were heading to the beach. The Tea Rooms are named in recognition of the first Lifeboat Station in the world that was sited down the adjacent road, on Formby Point. This volunteer run Tea Room proved an amazing hit, making record sales of sandwiches, cakes and other refreshments. Located within the Meeting Room adjacent to the historic church, many of the visitors to the area, and even local dog walkers took advantage of the atmosphere and weather, sitting outside within the church grounds and woodland. Inside the church were displays from local charities and organisations. If you are planning a trip to Formby Point, the church group will be selling freshly made sandwiches, soup, cakes and beverages every Friday, and Saturday, and on Bank Holiday Mondays, 11am - 4pm through to 31 August 2013. For more information about the church and also the Tea Room visit:- stlukes.merseyside.org.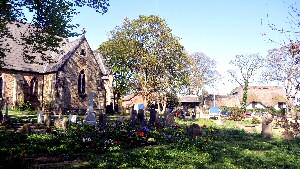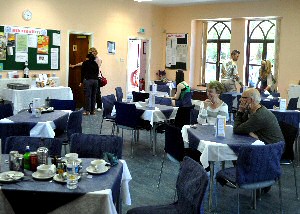 ...Continued in other column...

Formby church has amazing start for re-opening of the Lifeboat Tea Room
...Written report other column below...